Summer's here and it's the perfect time of year for salads. Who can resist the fresh, bright and healthy salad when the weather is warm and the opportunity to enjoy al fresco dining.
Summer is a great time of year to make the most of fresh, healthy and simple food. Most salads require no cooking, so are simple to put together – leaving you more time to enjoy the nice weather. And salads don't have to be boring, people all over the world enjoy fresh healthy salads and the choices are infinite. My philosophy on making summer spreads to be enjoyed outdoors is simple.
Salads should be pre-prepared (allowing you time to enjoy the fun)
Salad should be simple – stick to a key flavour and keep it easy.
There should be a cornucopia of salad choices, allowing people to mix and match their favourite flavours.
Salads should be the centrepiece of the table, paired with a little meat or seafood – it's healthier to fill up on veg than it is to eat a giant wedge of steak.
So, here's my list of go-to salads – always on hand to fill up a table with light, healthy dishes that everyone can enjoy. And if it's not hot where you are, fear not – you can and SHOULD be enjoying dishes like this all year round.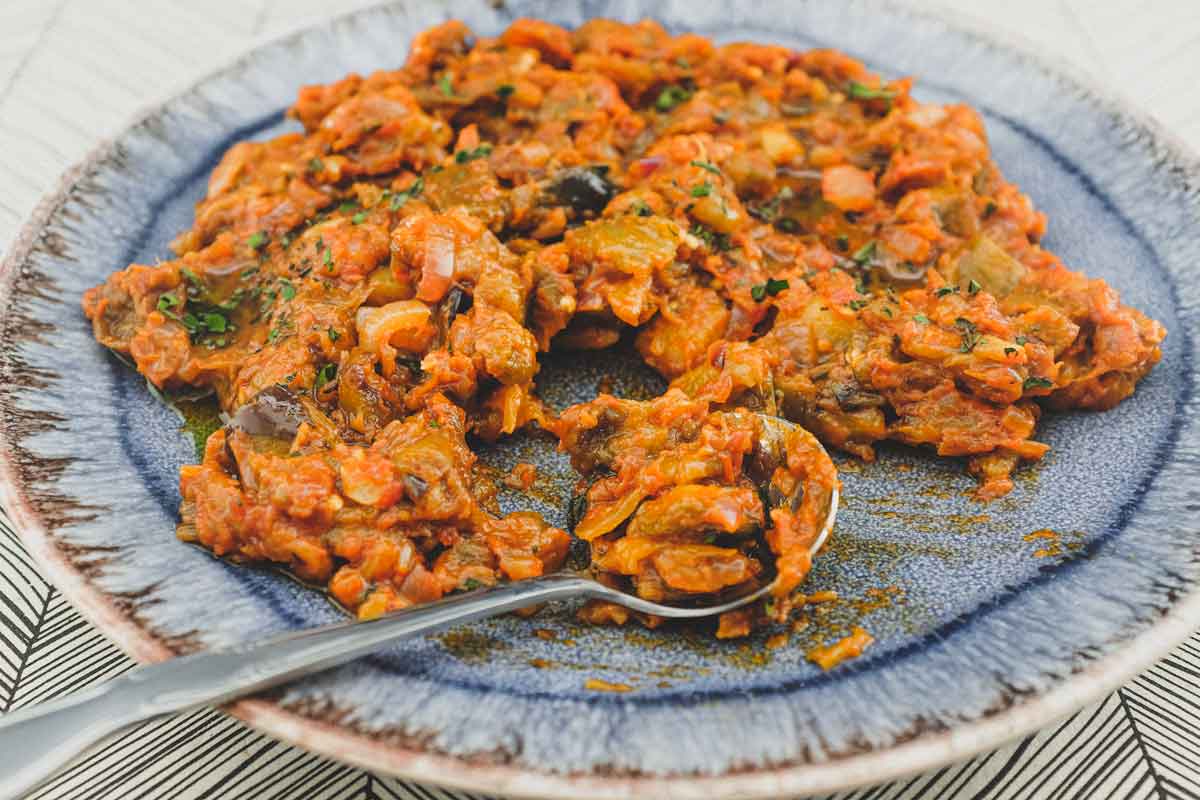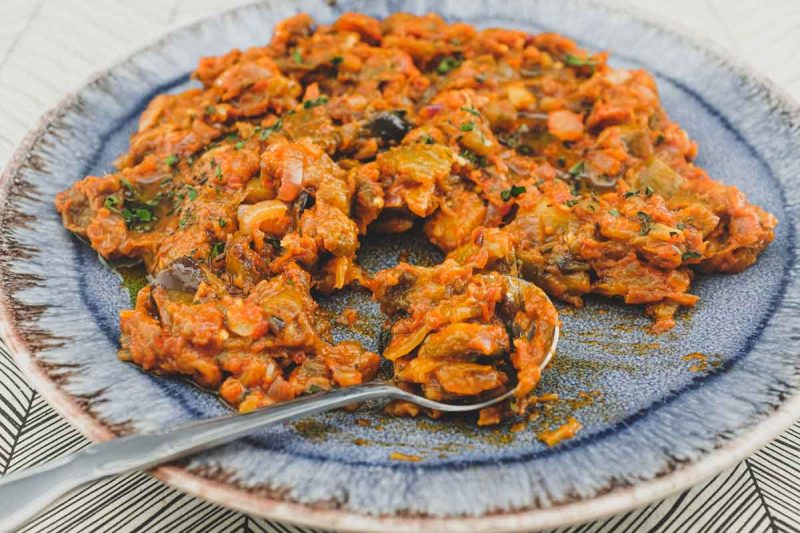 This smoky Spanish Eggplant Salad is a wonderful dish to serve as a side for almost anything! A rich, decadent and creamy eggplant is infused with all the Spanish marvel of smoked paprika. It's an alluring, light, bright salad that is as comfortable on top of a grilled pork chop as it is alongside other vegan and vegetarian salads.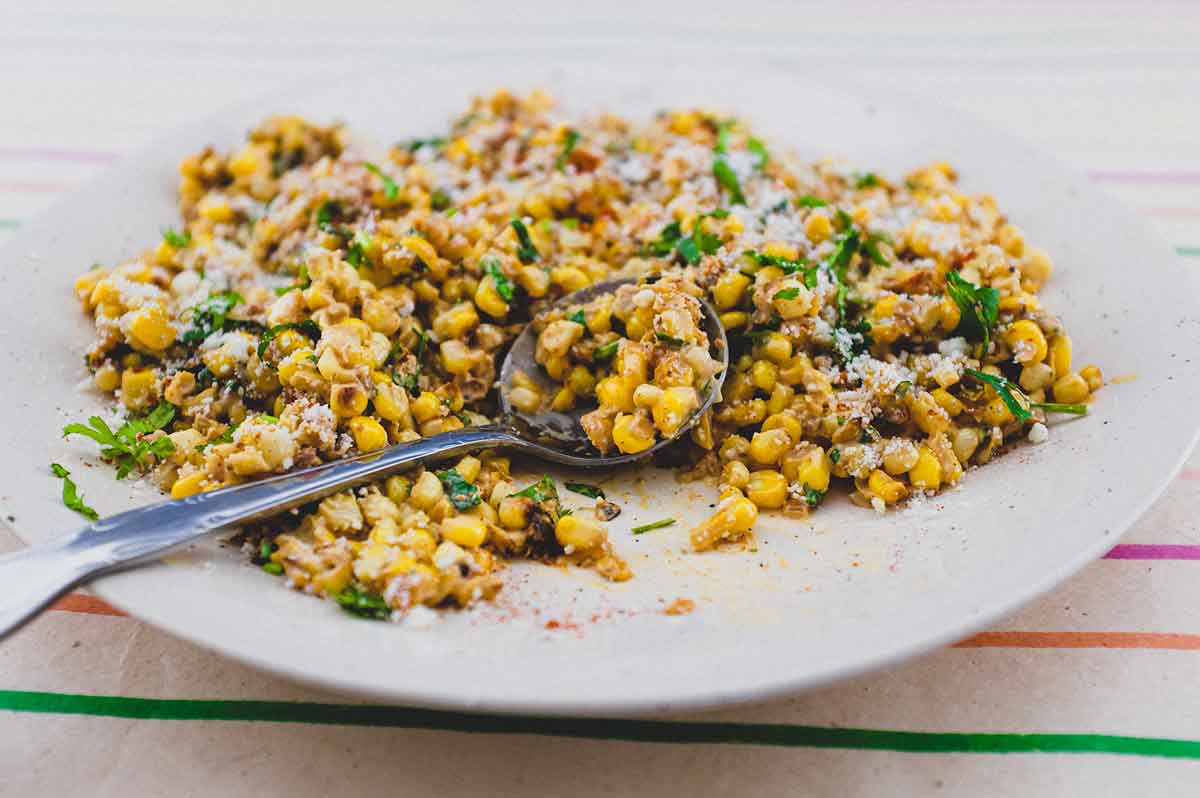 One of my favourite ingredients is corn and as you'd expect, Mexico makes excellent use of it in this national treasure Mexican Corn Salad (Esquites). Jam packed with authentic latin flavours this simple and super-charged tasty salad is a winner on any sunny day. Serve it with meats, fish, poultry or just on its own with warm corn tortillas and you'll see why it's loved so much!
This Turkish Bean Salad (Piyaz) is another dish that is treasured in its home country. Turkey delivers a zingy, creamy cold salad from white beans, onion and LOTS of lemon! It's a sharp, bright and light salad that is always the first to be polished off at any summer get together. Delicious on its own, but when spooned over piping hot potatoes or freshly grilled lamb or chicken it's out of this world!
04. Lebanese Fattoush Salad
No Middle Eastern spread is complete without a giant platter of Lebanese Fattoush Salad! It just wouldn't be the same without this crunchy, zingy fresh salad on the table. A wonderful combination of crunchy vegetables and crisp flatbreads dressed in a tart pomegranate dressing. It's my favourite salad in the world!
The sweet earthy and tart flavours in this Fennel & Apple Salad are a thing of wonder. This is my most requested salad to prepare for friends and family and it's not hard to see why. It's delicious flavour is matched by it's super morrish texture – once you've taken that first crunch you literally cannot stop.
This simple heirloom Tomato Salad is probably the salad I prepare the most. Hardly any summer meal goes by without a tomato salad on the table. So quick to prepare, so versatile and a dish that pairs with almost anything it's a summer, winter, autumn and spring staple that gives me joy all year round.
Hummus Bi Arnabeet – Hummus with Roasted Cauliflower, is another Lebanese delight. The char-roasted cauliflower is a taste revelation (you've never tasted anything like it) alongside the smooth, tahini infused chickpea hummus is a flavour and textural dream! Topped with crunchy, buttery pine nuts for that last flourish of Middle Eastern authenticity.

A Chinese Cucumber Salad is a welcome pop of freshness for any Chinese spread. It has all the cooling qualities for summer and a wonderful smoky, nutty flavour from the sesame oil. Summer has never been so easy with this simple Chinese salad.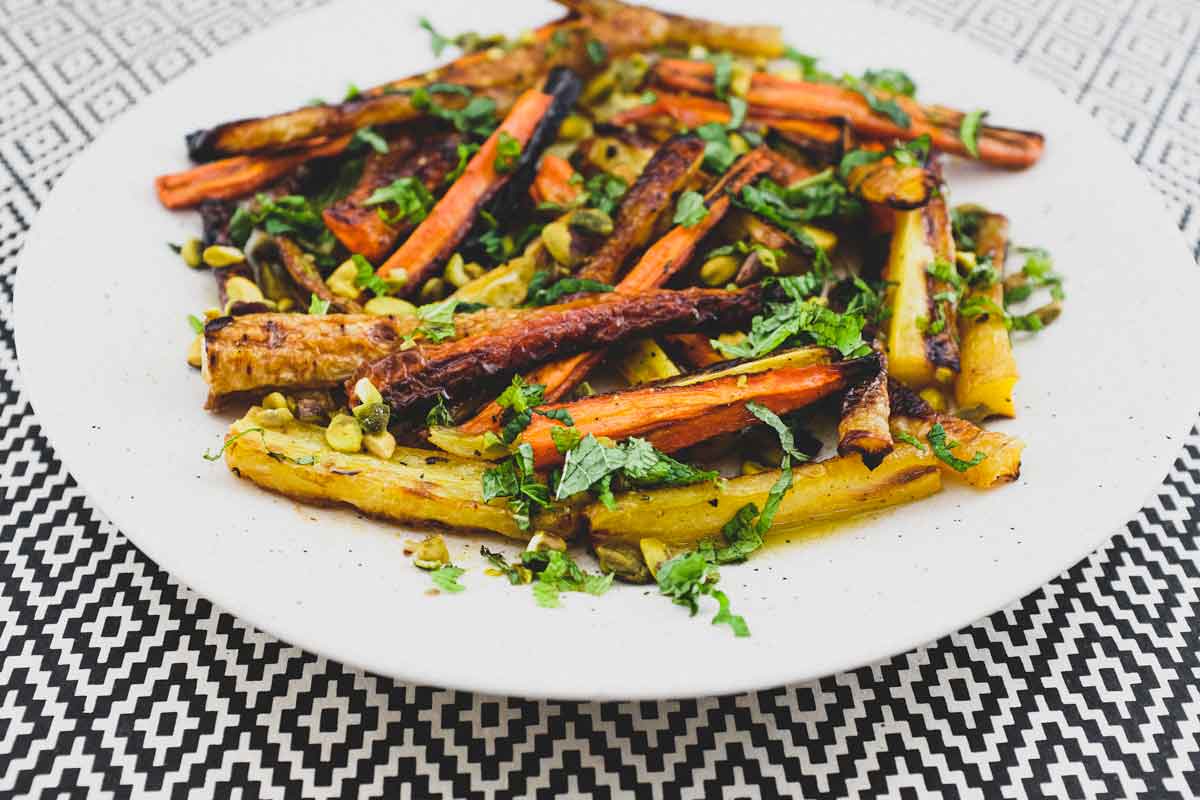 This Moroccan Carrot Salad brings an often overlooked vegetable front and centre stage! Highlighting all the sweetness by roasting to perfection and marrying with a bright, zingy and earthy dressing, topped with luxurious pistachio nuts. It's a light, bright and healthy use for one of my favourite veg.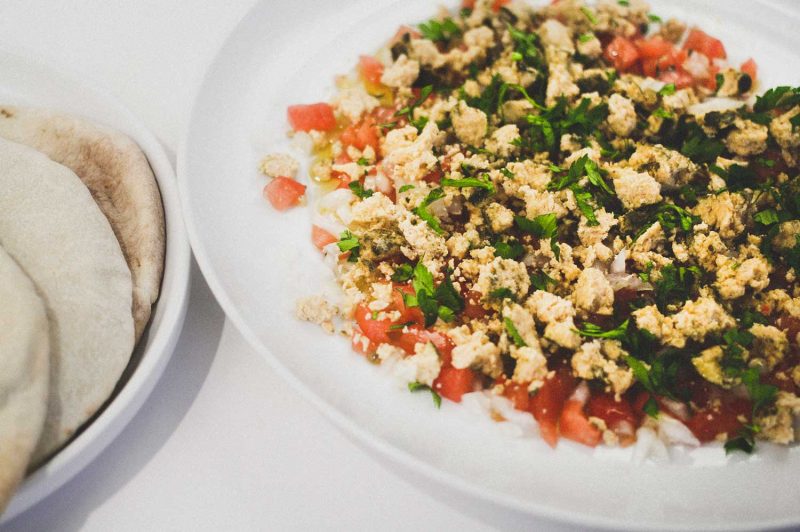 Breakfast never tasted SO GOOD as when I;'m sat in the morning sun, eating Shangleesh Salad (Lebanese Breakfast Salad) – a simple combination of onion, tomato, parsley, extra virgin olive oil and a Lebanese cheese called Shangleesh/Shankleesh – It's an absolute fresh taste sensation. It's time you woke up to shangleesh!
Summer meat recipes to pair with my salads.
When it's summer, I love to grill. Whether it's US Style BBQ or a simple charred steak or chook (Aussie for chicken) – I'll pair it with an array of salad options. Marinating meat and creating grilled sensations is one of my favourites, so be sure to get YOUR marination game on with one of my 18 Marinades from around the World for Roasting & Grilling. I wonder which will be YOUR favourite?
You can also check out one of these delicious meat recipes to pair with a salad.