The
Best
Mexican Recipes in the Cook Eat World
The world would be a sadder place without the delights of Mexican food. Jam-packed with flavour, texture and colour – it's one of the World's great cuisines. Discover our best recipes at Cook Eat World – the tip of the iceberg, but an excelente start!
Thank the World for Mexican food! A fiesta of flavour, colour and texture. A place in the World that gave us so many of our everyday ingredients. And no other place in the World makes such magnificent use of them! I love Mexico, Mexicans and Mexican food - in any order - and here are just a few of my favourite dishes. I look forward to including some of my other favourites in the future - there are SO MANY!
From Mexico City to Baja California - Oaxaca to Guadalajara and everywhere in between, this country has so much to offer - a diverse selection of tastes and techniques, all truly rich in flavour and deeply rooted in culture and tradition. Of all the Mexicans I've met, all love their food and more importantly all LOVE to welcome you to their table to enjoy whatever delight they can concoct - it's one of my most favourite places on the planet and here are just a few of my favourite recipes I've picked up on my travels.
Pozole Rojo
A classic Mexican pork stew from Guadalajara, with a rich, spicy hit and rich, fluffy hominy corn. A taste and texture sensation.
View recipe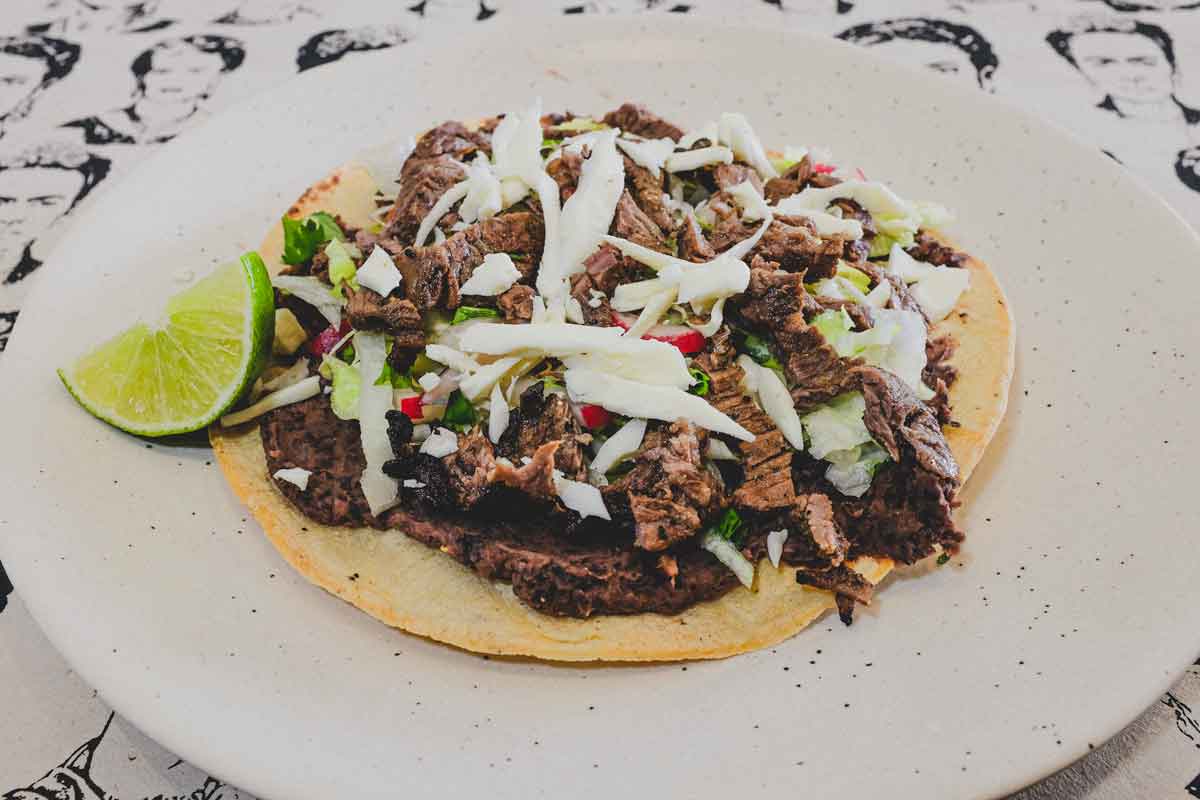 Mexican Tlayudas
Mexican Tlayudas are a wonderous combination of crunchy and soft! The country's answer to pizza - a crisp corn tortilla is topped with all manner of delicious ingredients. Fresh and flavourful with every crunch!
View recipe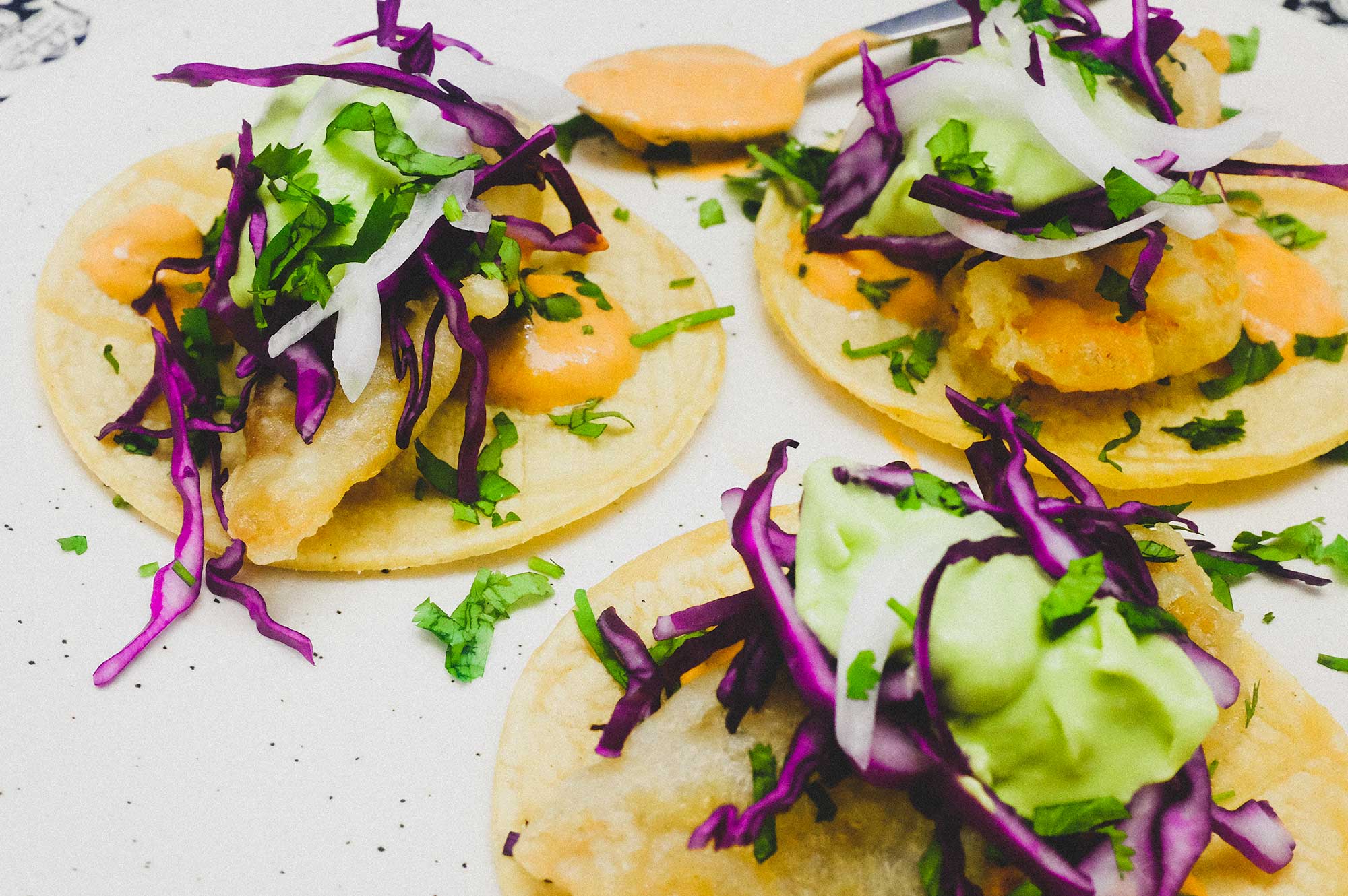 Baja Fish Tacos from Ensenada
Soft, flaky fish is coated in the crunchiest batter and served simply on a corn tortilla with flavourful toppings; an avovado cream, a spicy, smoky chipotle sauce and some crunchy cabbage - every mouthful is pure Mexican heaven.
View recipe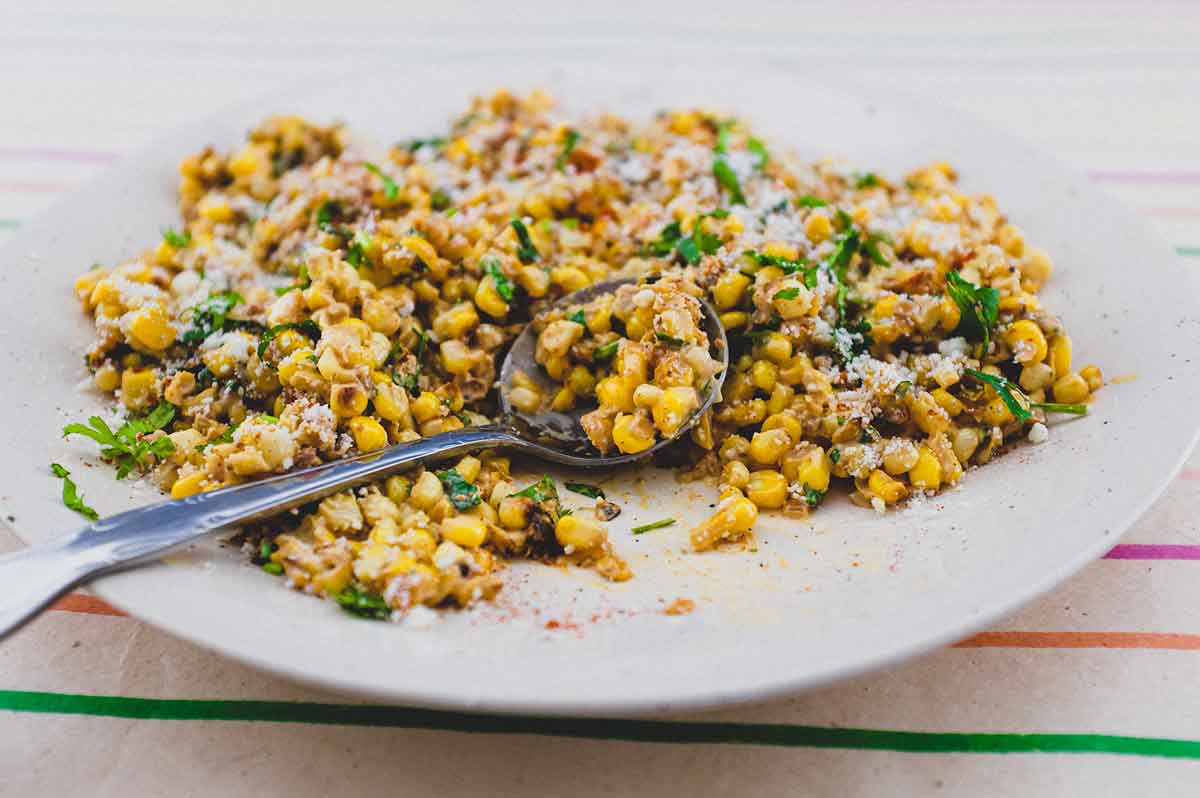 Esquites (Mexican Street Corn)
Sweet, creamy corn - a classic Mexican street food! Corn (a Mexican essential) is removed from the husk and combined with fresh, creamy ingredients - all you need is a spoon and you're ready to get the fiesta of flavour started.
View recipe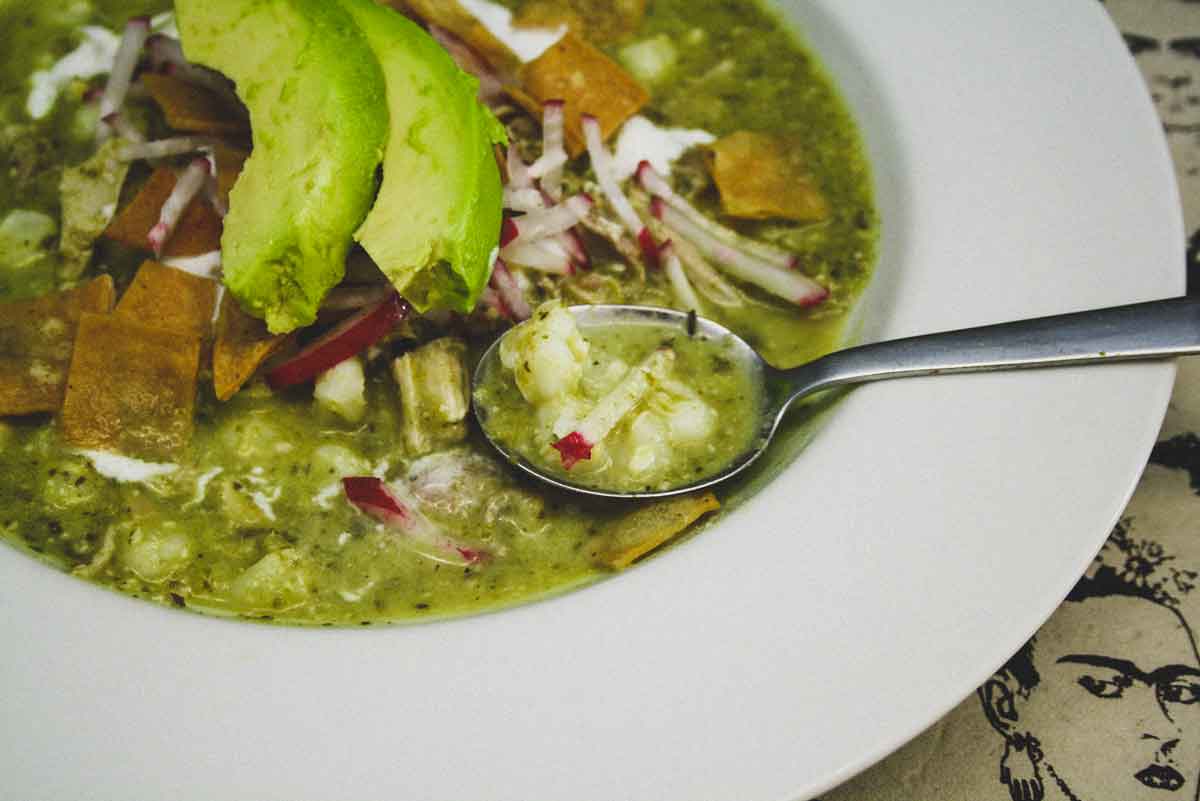 Pozole Verde
Green is the colour for THIS version of classic pozole. A blend of so many green ingredients, it's little wonder it's healthy and tasty - the final addition of puffed hominy corn makes this a textural delight too. Learn how it's made...
View recipe
Pork Flautas
If crunch is your game, these nuggets of flavour from Guadalajara will be right up your 'calle' (street). Crunchy fried corn tortillas house the softest pork strips and are completely addictive. Will you be able to stop!?
View recipe
Mexican Chicken and Sweetcorn Soup
This simple, creamy soup makes good use of sweet, earthy corn. A splendid combination of spices help create a rich, light and healthy soup - perfect any time of year.
View recipe
Creamy Chipotle Chicken
This Mexican dish is so simple to prepare at home. Harnessing all the flavour and colour from the amazing chipotle peppers - ready in minutes leaving its impression for hours. Learn how to make this delicious chicken treat.
Pozole Blanco
If monotone is your thing, then THIS version of the classic pozole is for you! Blanco (white) ingredients, including fluffy hominy, come together to form a soup that's deceivingly packed with flavour. It's amazing just HOW flavourful Pozole Blanco is - learn how.
View recipe
Tried any of my Mexican recipes?
How were they? Let me know in the comments below and be sure to tag @cookeatworld on Instagram.