Hi, I'm Lee from cookeatworld.com
I was born in in a small town in England in 1973. I grew up like many children of that time, not eating too adventurously – until I left home, some time in the early 90s. It was then that World opened up, along with all its food. It's where my passion for cooking took seed.
Around the world, we show love, hospitality and friendship through food. It's one of the first things I'm offered to welcome me to someone's home or country. Humans love to make others feel welcome and nothing does it to greater effect than offering up a plate of tasty local food.
Over the years I've lived and travelled around the World, sampling tasty favourites and learning more and more about food and cooking.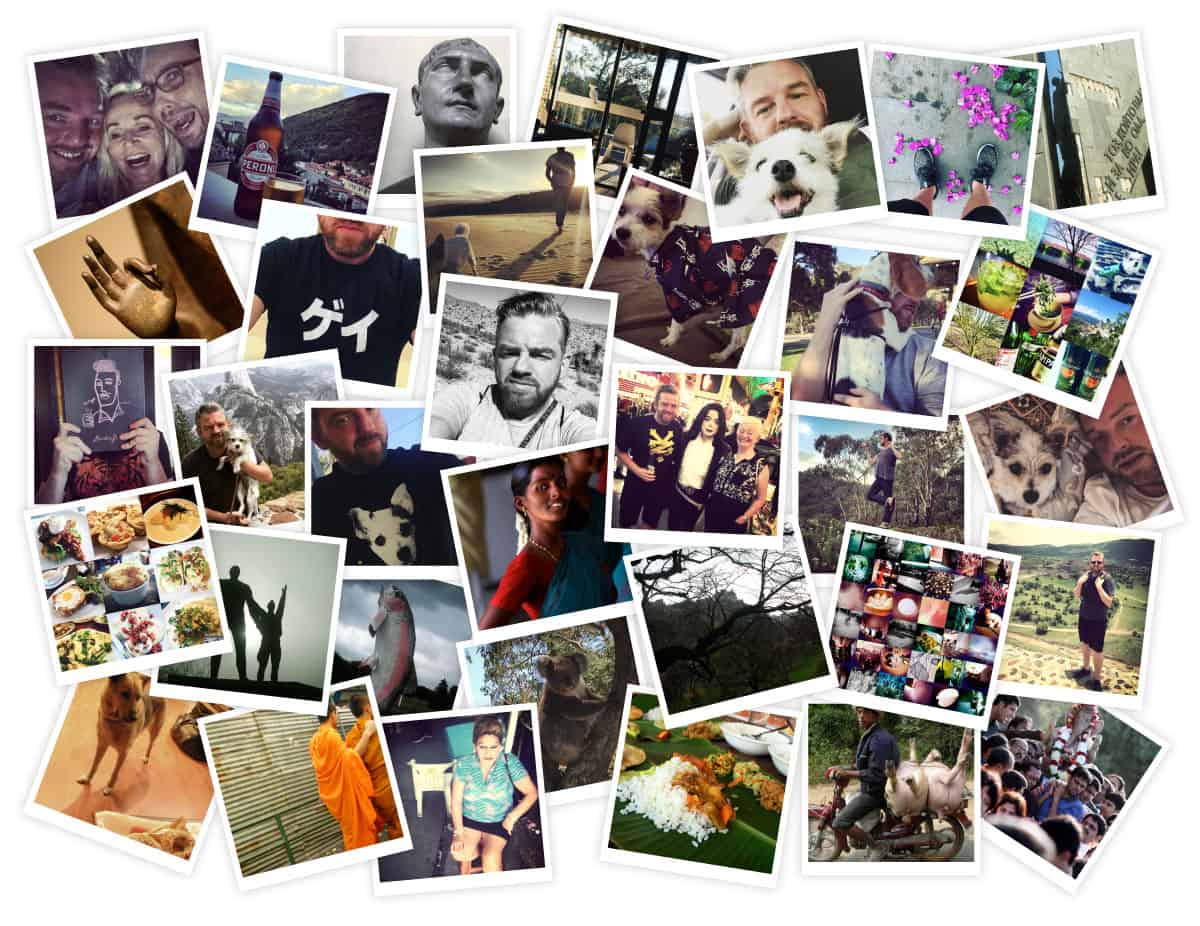 Today, I cook food and develop recipes from everywhere. I'm always inspired by personal food experiences while travelling or from a meal at one of my favourite local 'mom & pop' restaurants. Learning how people eat around the world is my passion. You'll discover home cooked recipes from Asia, Europe, The Middle East and Americas all in one place. You need never eat the same meal twice again!
There's nothing more satisfying than entertaining and sharing my knowledge and flavours with friends, family and people just like you! Over the years, I've discovered amazing dishes to create at home and picked up many helpful tips and tricks and techniques to make cooking International food, simple and stress free.
Cook Eat World is the place I share them. Join me on my journey around the globe (from my kitchen) as I show you new and exciting recipes from every reach of the planet.
Work with me
Do you have or work for a brand that you'd think would be a good fit? I'd love to hear from you and work with brands that align with my love of international cuisines and cooking. If you think we'd be a good fit get in touch HERE.
Interested in one of my recipes – wanna share it?
That's great! Thanks!! My only request is that you give proper credit and do-follow link to the original recipe. I don't allow reprinting of any recipes or photography within this site, so please don't do that. If you want to use some of my photography get in touch first.
Stay in touch
For all the latest news and recipes plus some seasonal treats sign up to the newsletter – you'll get a free 'Around the World in 7 days' e-cookbook for your trouble! Lastly, I'm on all the Socials (except Twitter, because it's the worst) – follow me and like me at Pinterest, Instagram, YouTube and Facebook.
Ready to get cooking?
Random food facts:
Fave Food? Eggs
Fave Fruit? Satsumas
Fave Vegetable? Broccoli
Fave Nut? Hazelnut
Fave Spice? Fennel
Fave Herb? Oregano
Fave Drink? Coffee
Fave Alcoholic Drink? Campari
Fave Meat? Lamb
Fave Cuisine? Malaysian
Fave Food City? Sydney, Australia
Fave US Food City? Portland, OR
Fave Herb? Oregano
Fave Dirty Delight? Five Guys Fries
Fave Dessert? Panna Cotta