Duck Congee
For a big old hug of a meal you don't need to look much further than a warm, comforting bowl of Chinese Congee. A simple and VERY effective rice porridge flavoured with duck, ginger and whole lot of magic. Learn how incredibly easy it is to make at home…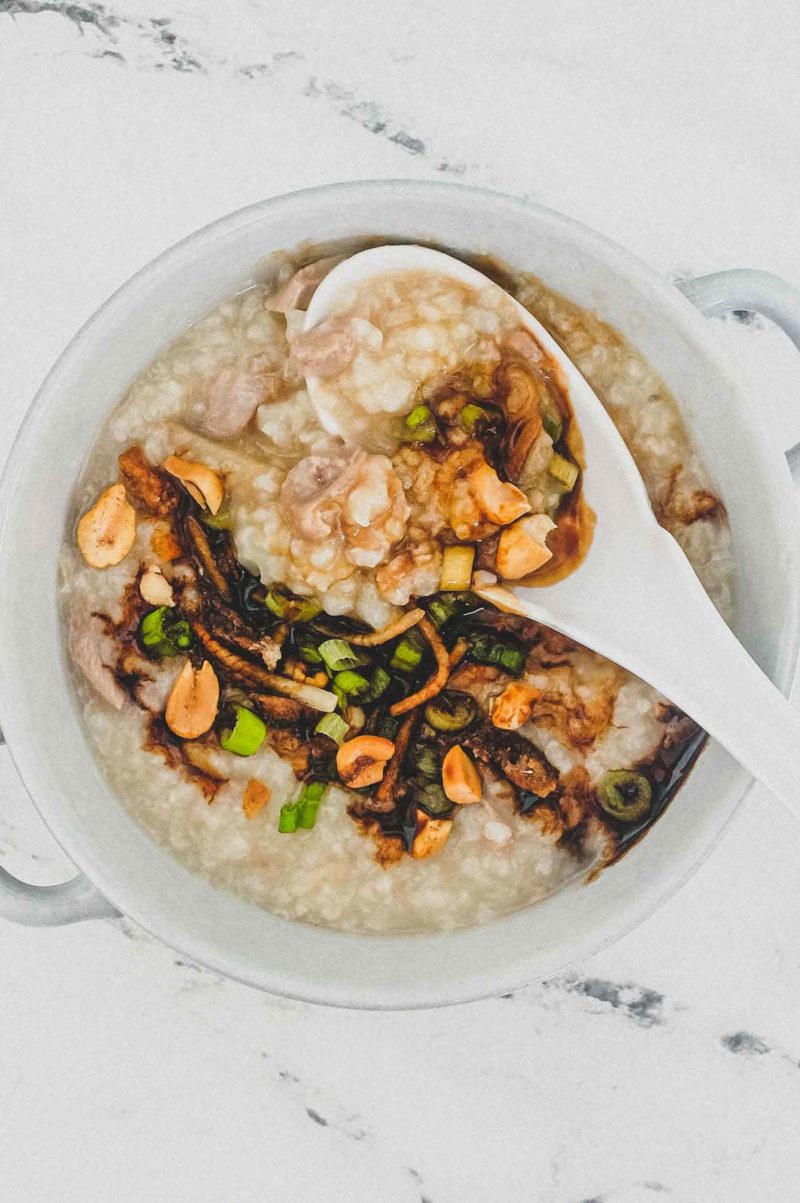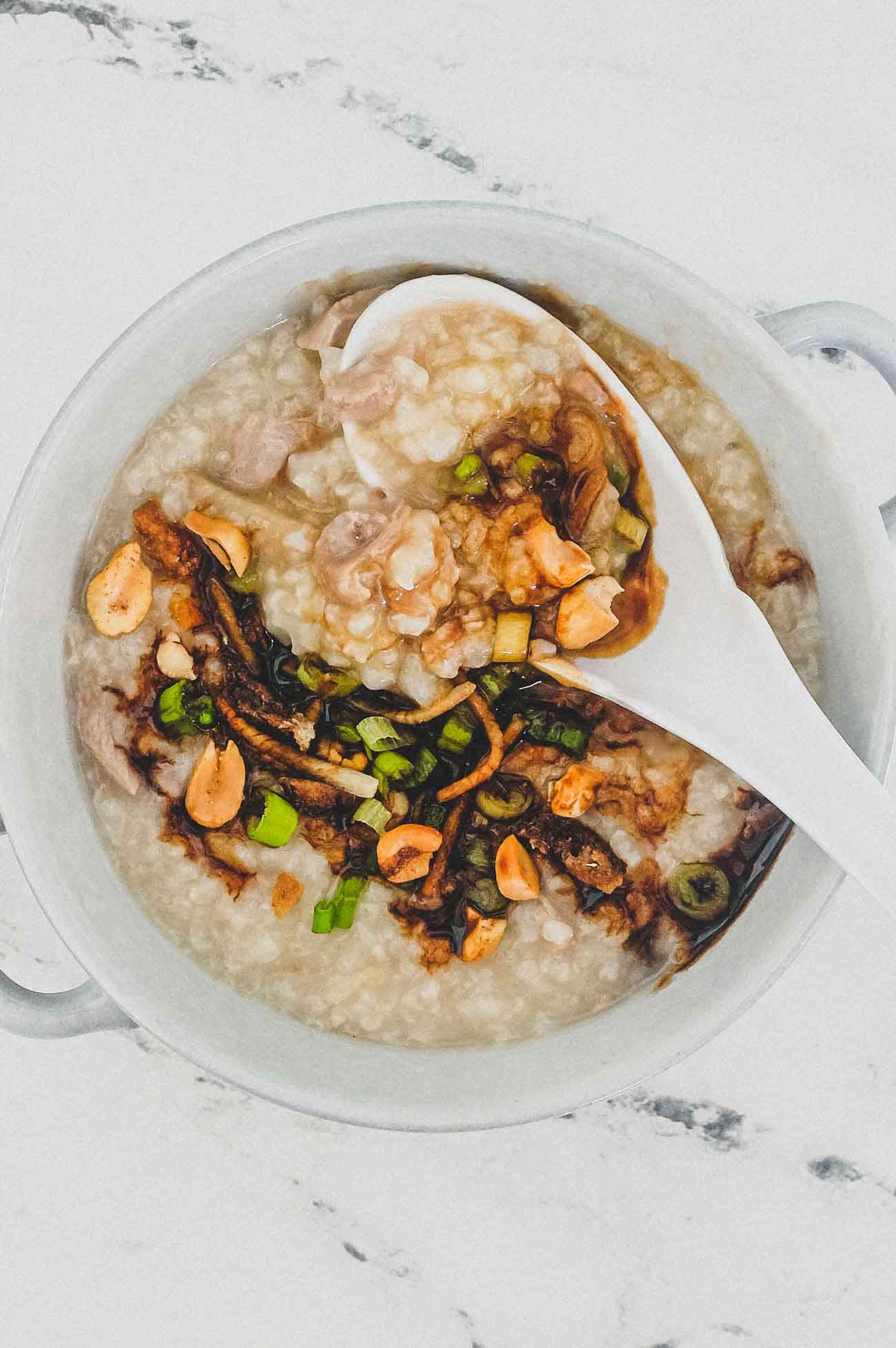 During the colder months, like the rest of the world like to cook hearty, warming and comforting foods. Duck Congee is one such dish - Congee (also known as Jook) is a simple rice soup, rich and creamy, like an oatmeal porridge in texture. It's very simple at its core - rice is cooked in stock until it breaks down, creating the unique creamy, starchy texture.
I love congee any time of the day, but especially breakfast time. Chicken congee is the most common variety, but this duck congee recipe is nothing short of heavenly. A subtle duck/chicken/ginger broth, speckled with duck meat and topped with a fragrant collection of taste and texture... Are you ready to lose your mind with the amazing flavours of congee? Read on...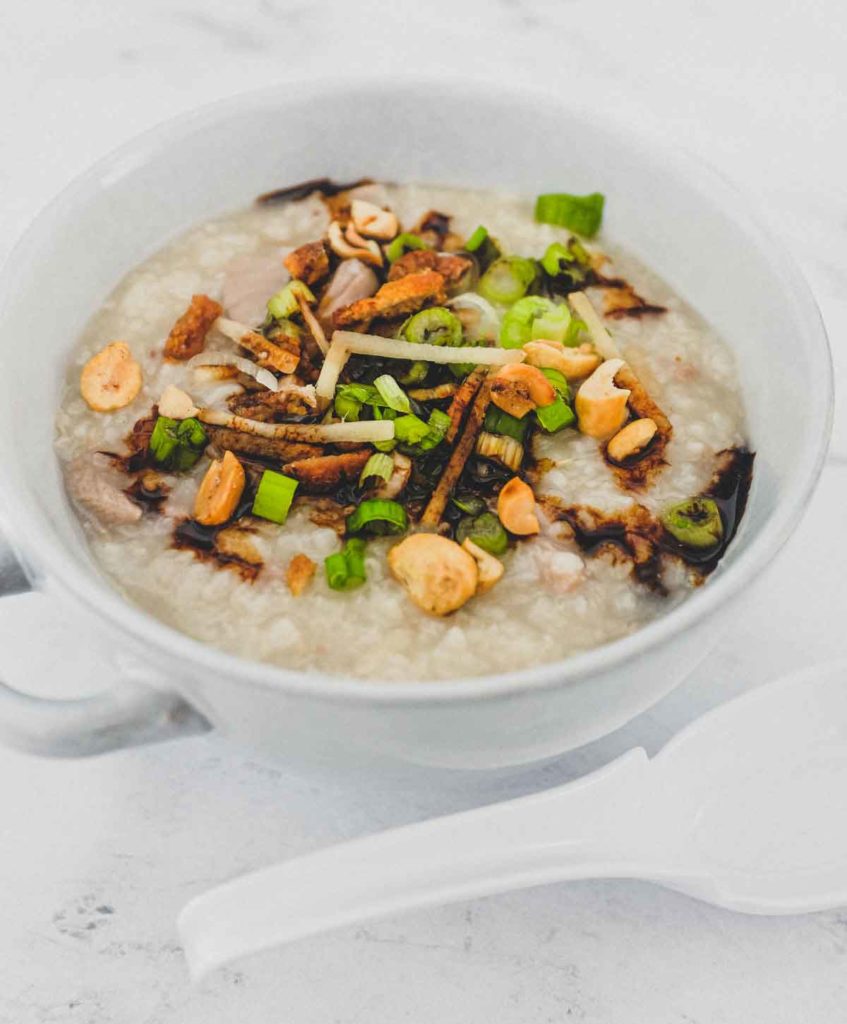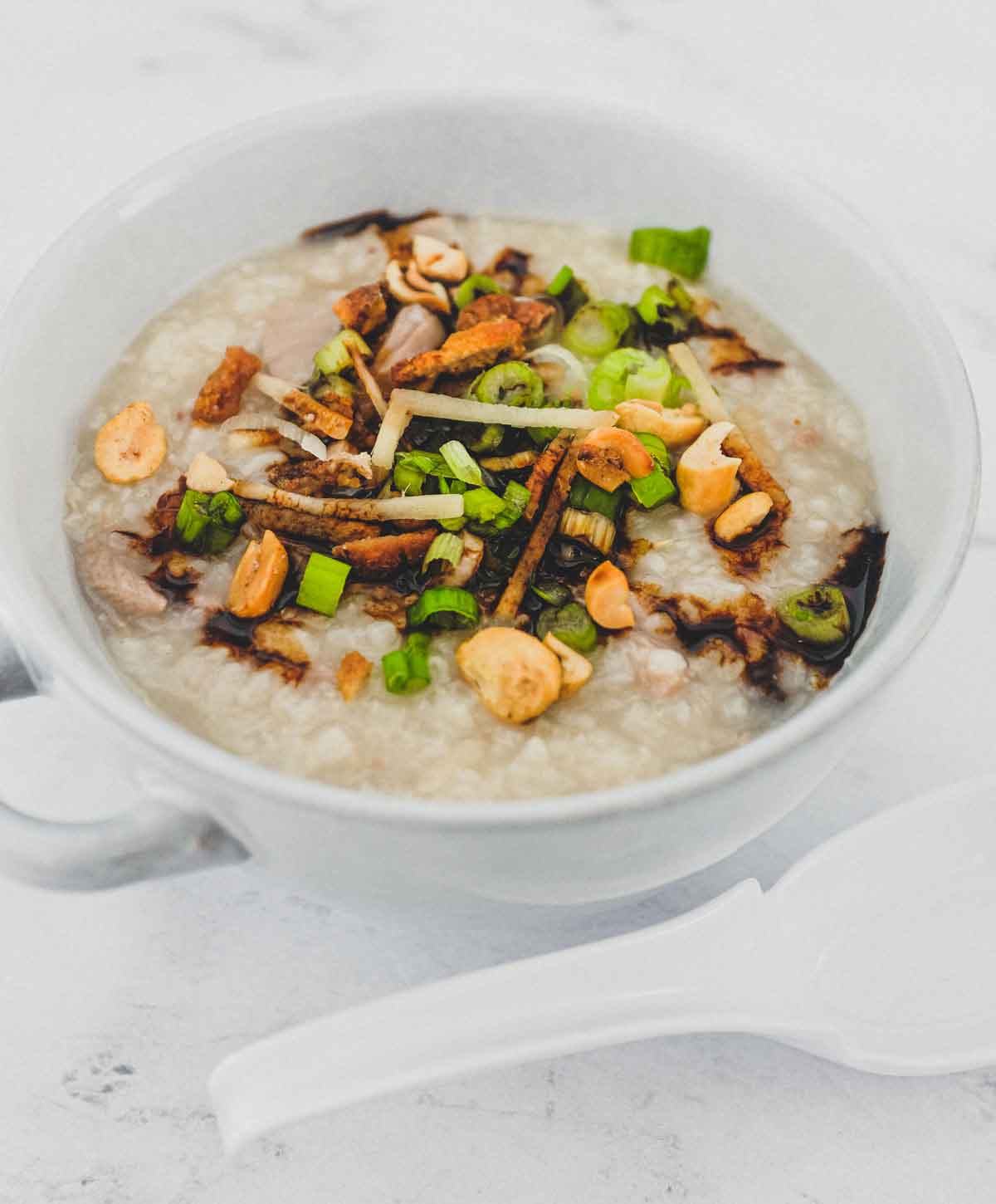 What rice should I use for Congee?
In my opinion, a good congee starts with a good rice. I like to use a premium quality short or medium grain rice. I change my rice up quite a bit, but I must say, I'm very happy with this Kokuho Rose variety I bought in Lockdown desperation a few months ago. It was on a high shelf that nobody could reach, thanks to my height - I snapped up a few bags. Thank-you parents.
A good quality rice, will leave you poised for a better textured congee/jook. Cheap rice, tends to fall apart way too quickly, or contains too much starch, making the congee gloopy and not creamy. Get the best quality you can.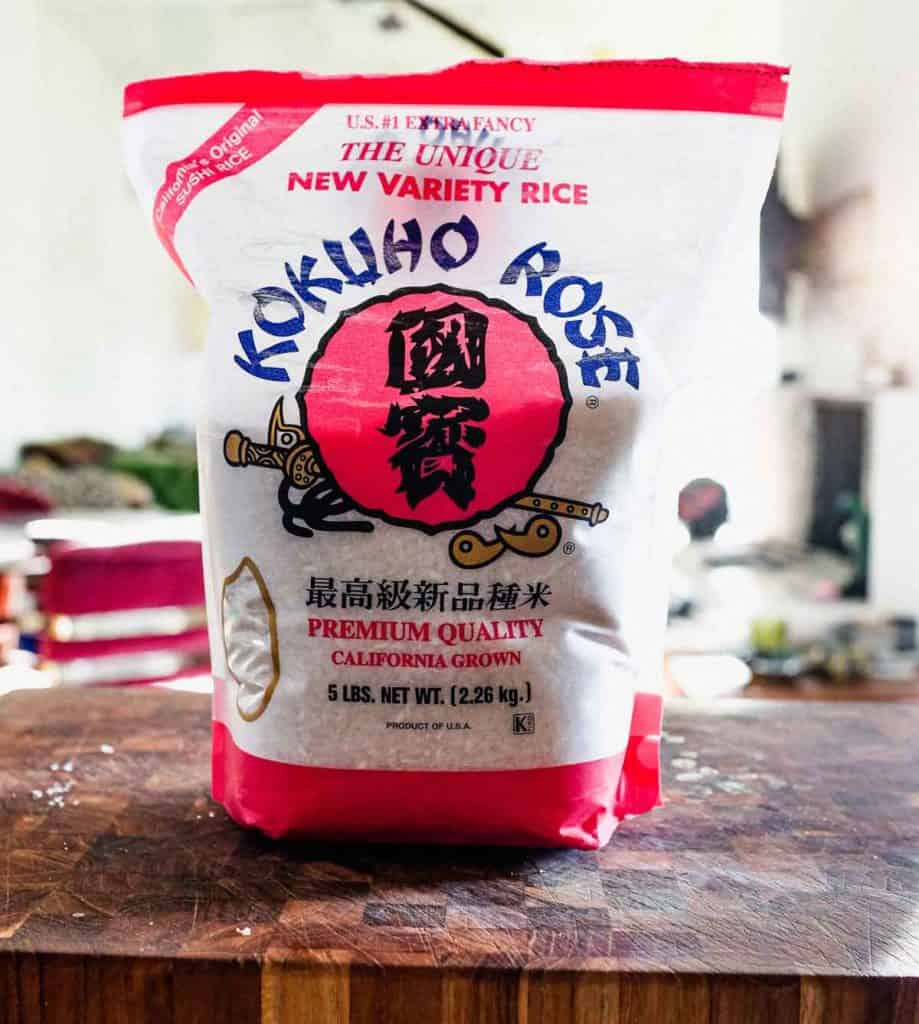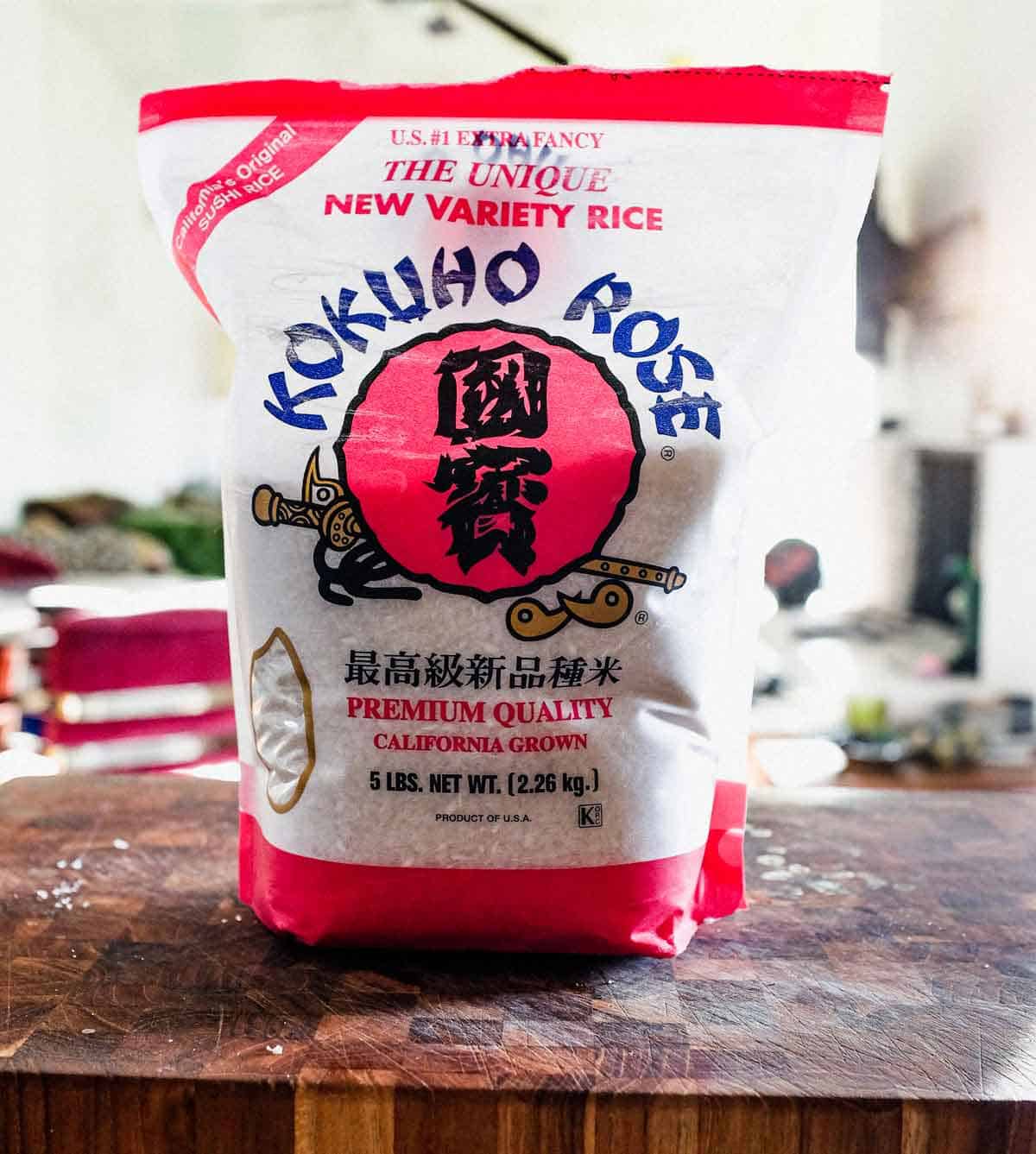 In my recipe I'm using fresh duck legs. I remove the skin - this is a must as duck skin contains a lot of fat and will create a greasy, unpleasant congee. KEEP THE SKINS!!! We're going to create something rather magical with those later.
All that you need to do is put the skinless duck legs in a large pan, cover it with 1 cup of rice - rinse it off under the tap for 30 seconds to remove the excess starch. I then add a little fresh ginger and 1 star anise for a little note of aniseed.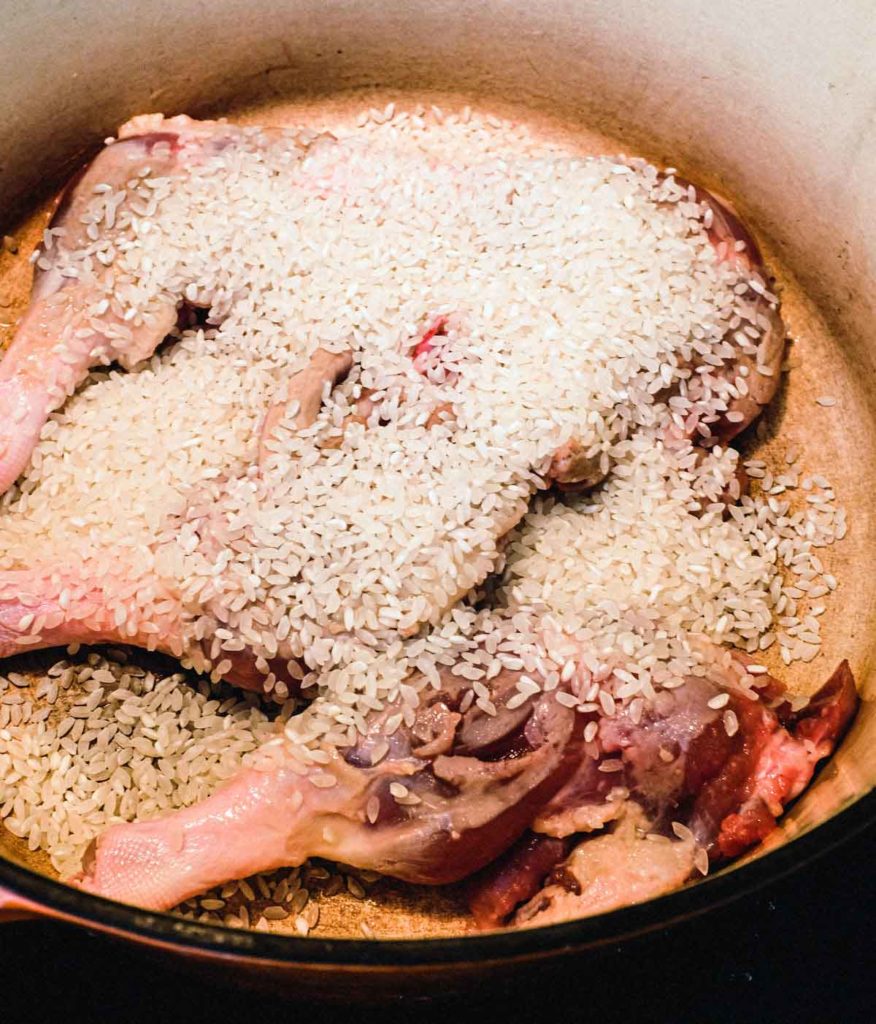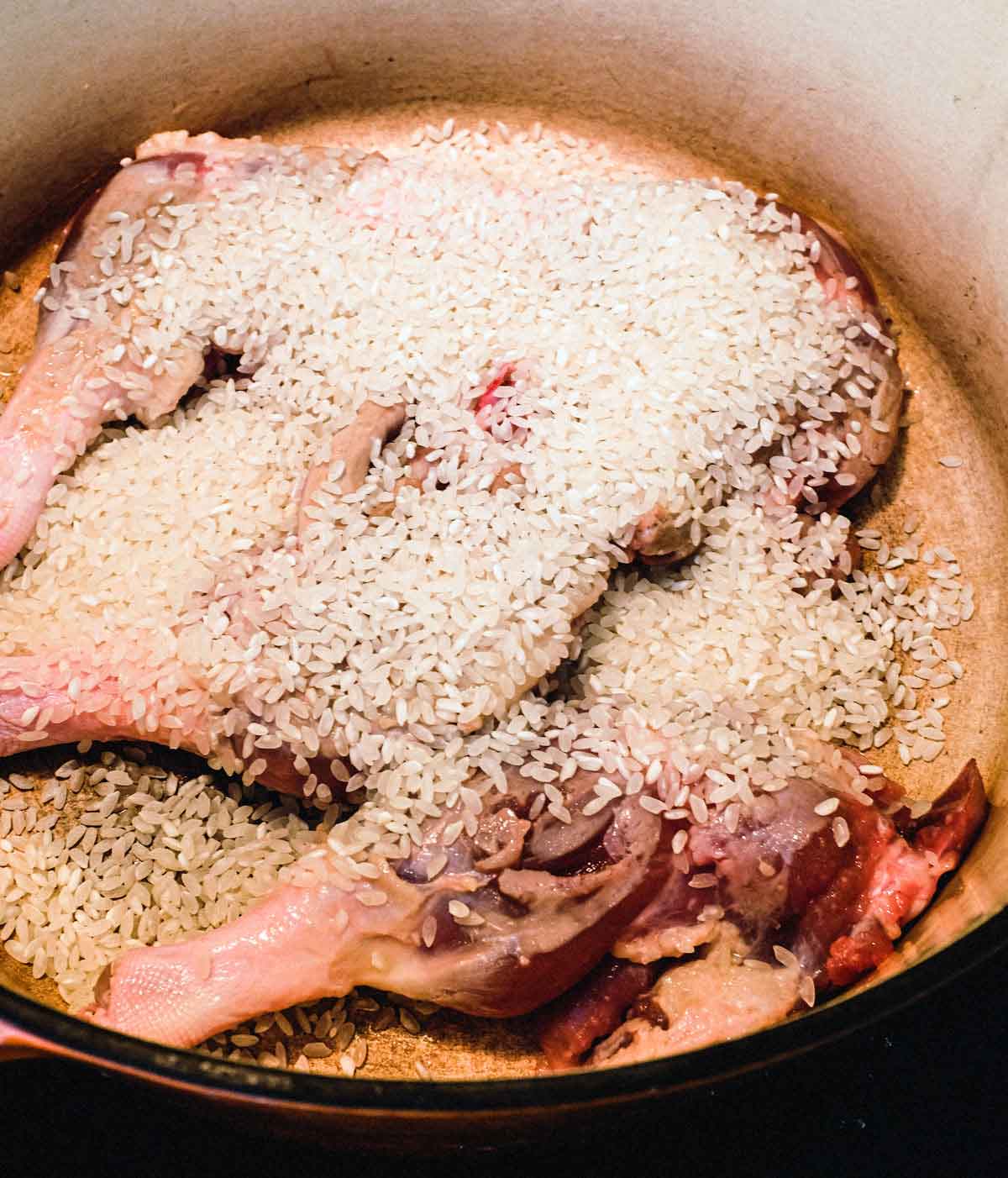 Cooking in stock
What gives congee it's amazing flavour is cooking the rice in stock. I use a 1:9 ratio (1 cup rice, 9 cups stock). This will give a perfect texture after cooking. For this congee, you can use either duck stock (hard to find, unless you make your own) or store-bought chicken stock. I rarely buy store-bought stocks/broths. I have my own recipe for chicken stock, that I'll make once or twice a month and freeze - the flavour is much better and it's super easy.
For this recipe, I used chicken stock - but the bones from the duck in the pan also infused the congee with their flavour too. The results are incredibly fragrant and poultrylicious!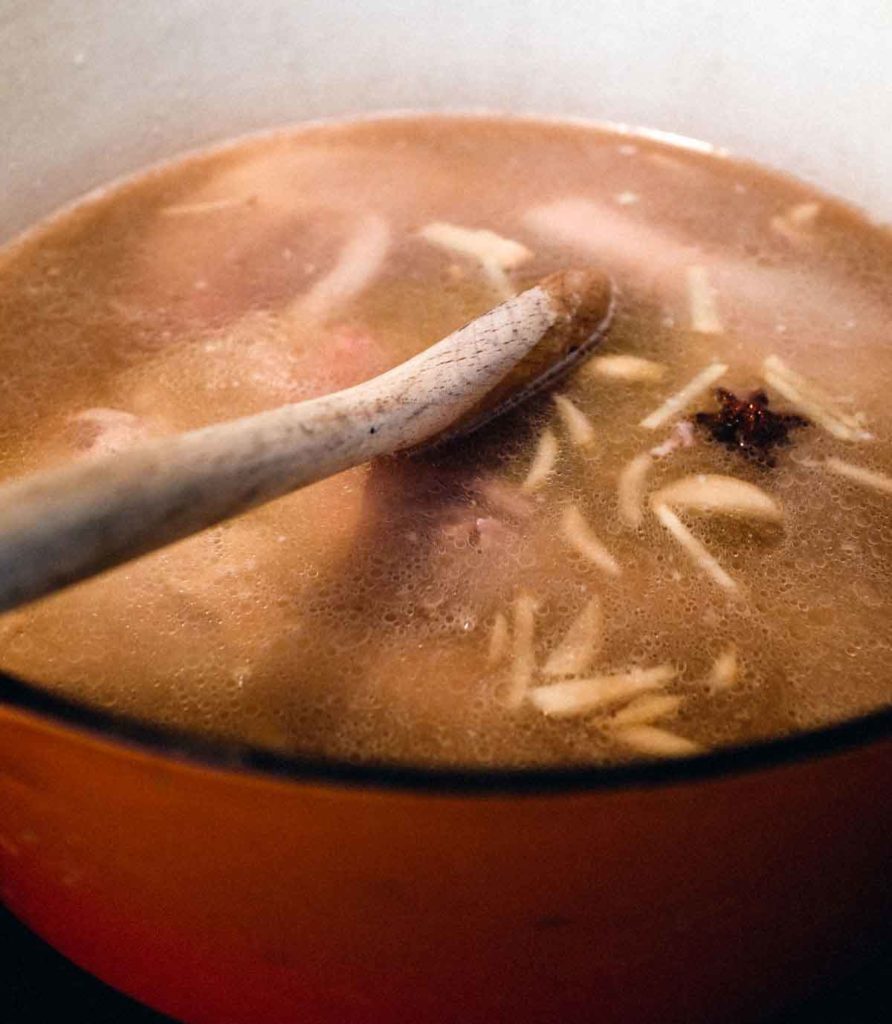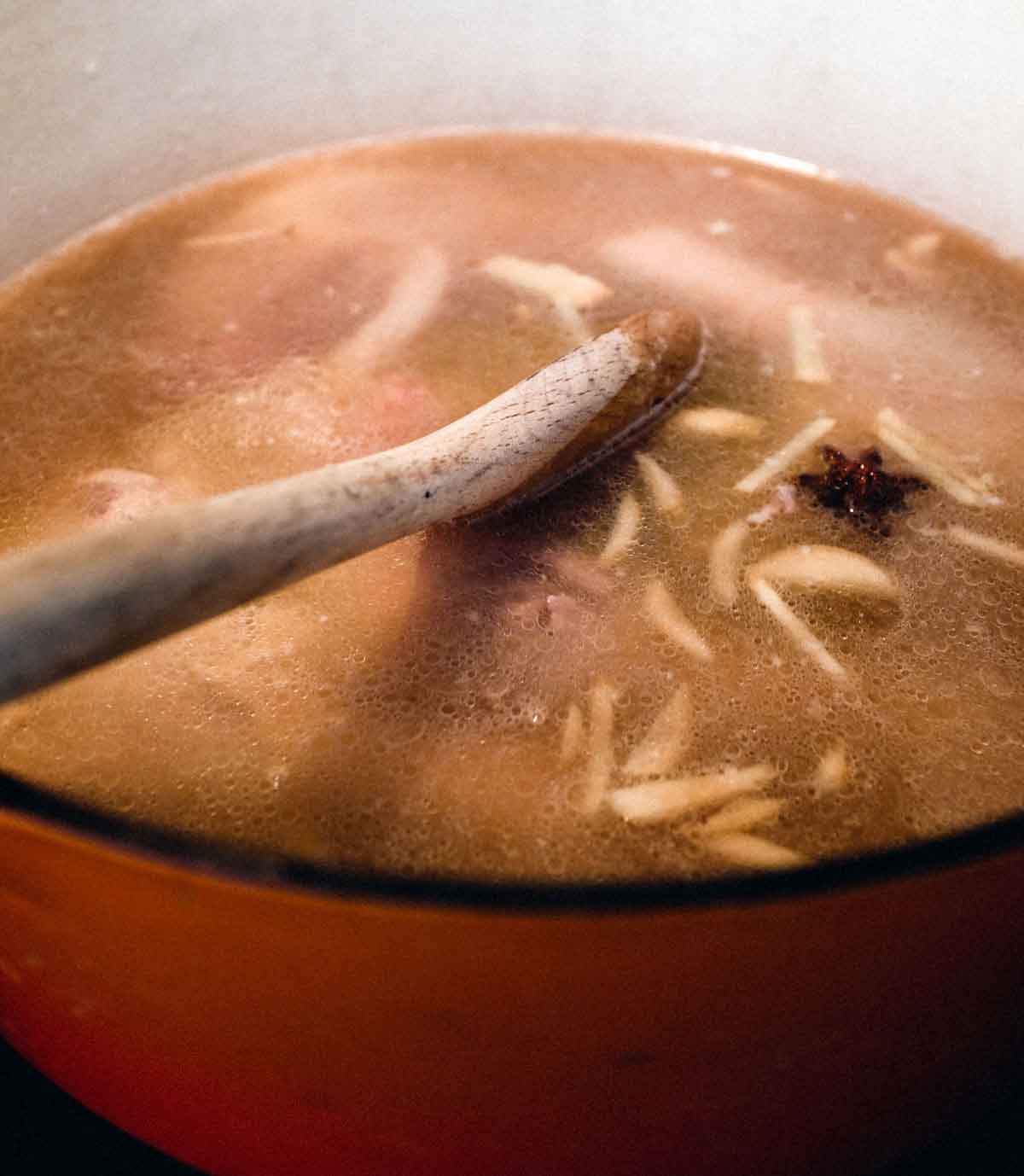 How long should congee cook for?
Once you've added everything to the pan, just bring it to a boil, then reduce the heat to low and simmer gently for 1 hour. The rice will begin to break up, creating a porridge-like texture. That's all you needed to do! Actually, one thing to remember is to check the pan once in a while to make sure it's not sticking. Starchy rice can stick to the bottom of a pan - just give a little stir once in a while.
Once it's cooked, remove the duck legs and strip off the meat. Chop the duck meat into small pieces, return to the pan and season with about 1 tbsp salt. Then pop on a lid and leave for 30 minutes.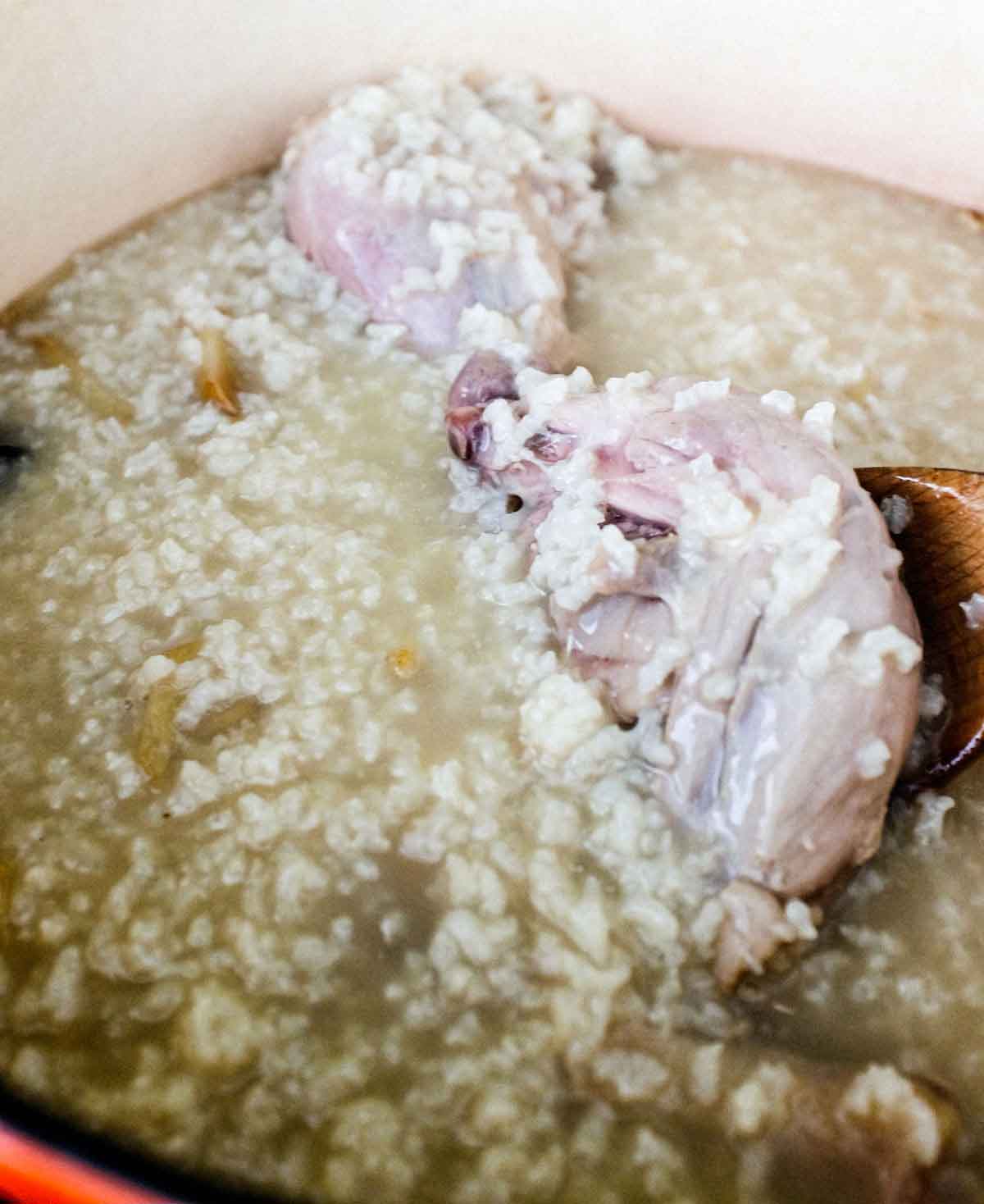 It's all about the toppings!
A vital part of congee are the toppings. There's a world of choices out there, and everyone has their favourites. It's really up to you what you use. I love a boiled or poached egg, personally I love spring onion, ginger, fried garlic, peanuts, soy, pickled mustard greens, rehydrated black mushroom and maybe even a little chilli oil if I'm feeling like some heat!
For this congee recipe I use fresh ginger, spring onion and dark soy sauce (it's less salty than light soy and has a lovely rich hue). One final topping are my crunchy 5-spice duck skins & peanuts. They are something special!
Deep fried duck skins? Yes!!
I simply pop the duck skins in a cold frying pan and turn on the heat to medium. As the pan heats, the skins render their fat. I cook for about 5 minutes, angling the pan after a while to submerge the skins fully in fat. You'll be amazed how much fat renders! Once they're golden brown and crisp, I drain on paper towels. Then pop the raw peanuts into the duck fat and cook for 1 minute until golden brown. I then drain on paper towels. While still warm, I season with a little Chinese 5-spice and salt. Then when cooled and crunchy, I chop roughly, ready for sprinkling.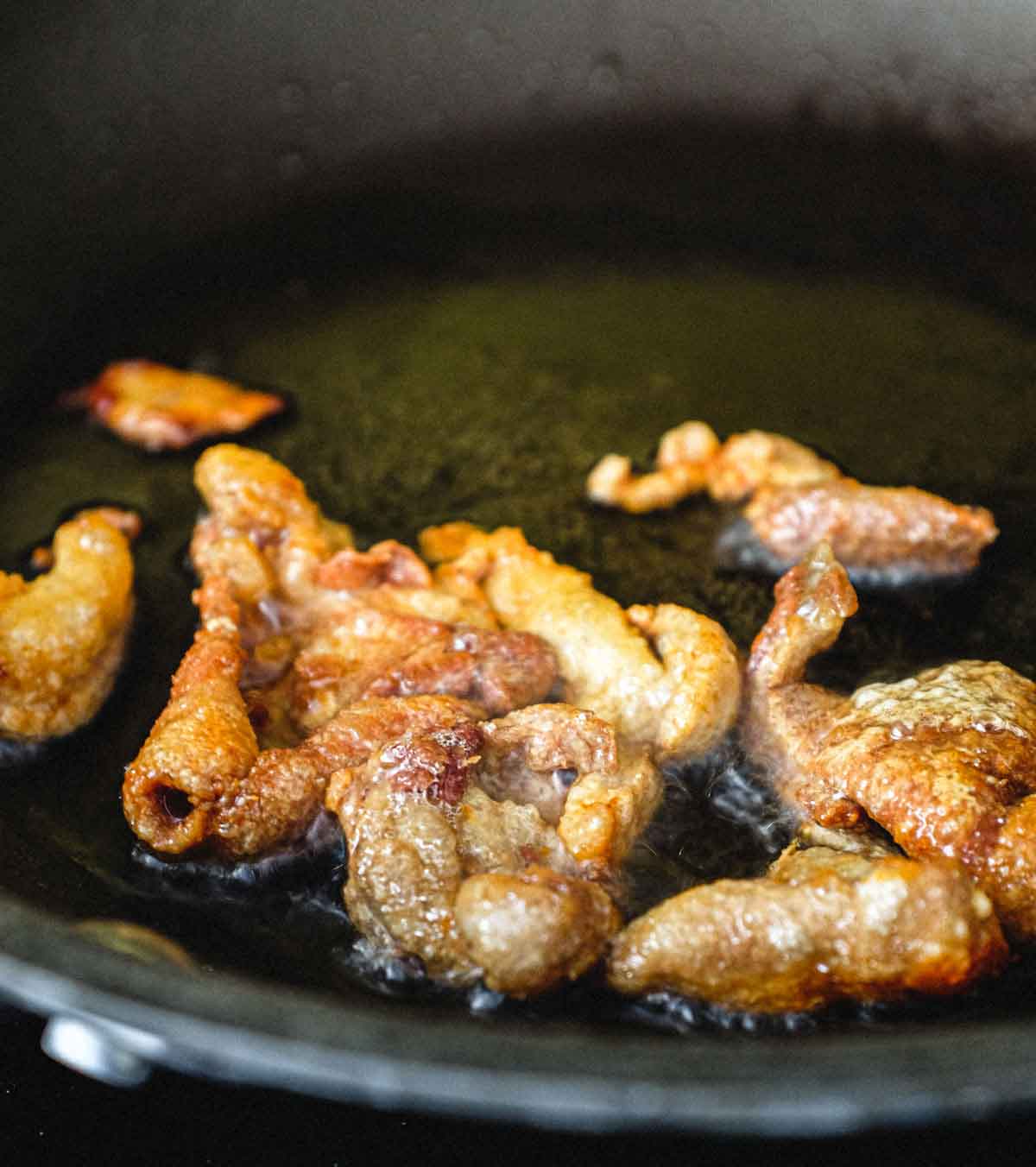 The final congee is sprinkled with a little ginger, spring onion, soy and crunchy duck skin/peanuts. Serve it HOT! It's one of the most amazing and comforting bowls of Chinese delights! I'm sure if you're new to the world of congee you'll be an instant convert! Super easy, super tasty - once you taste congee, breakfast-time will never be the same.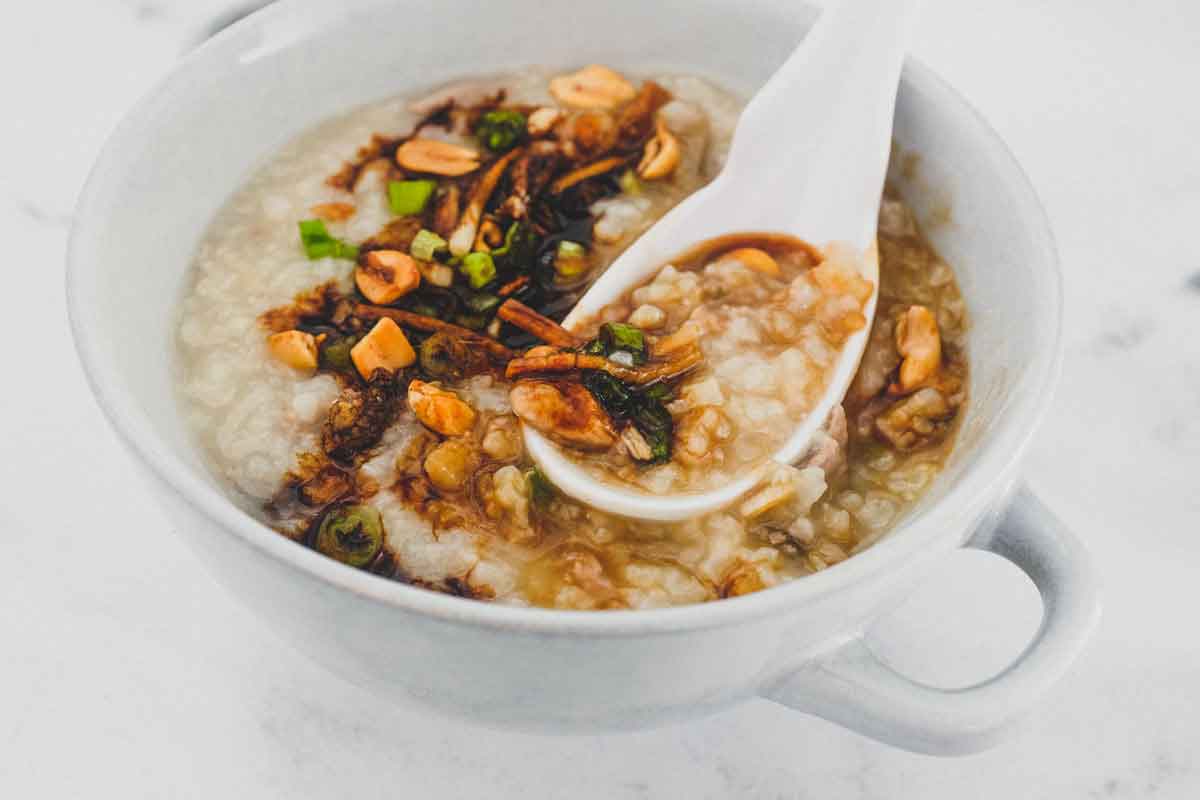 More delicious Chinese recipes to make at home
If you liked this congee/jook recipe, then why not give one or more of my other Chinese recipes a try?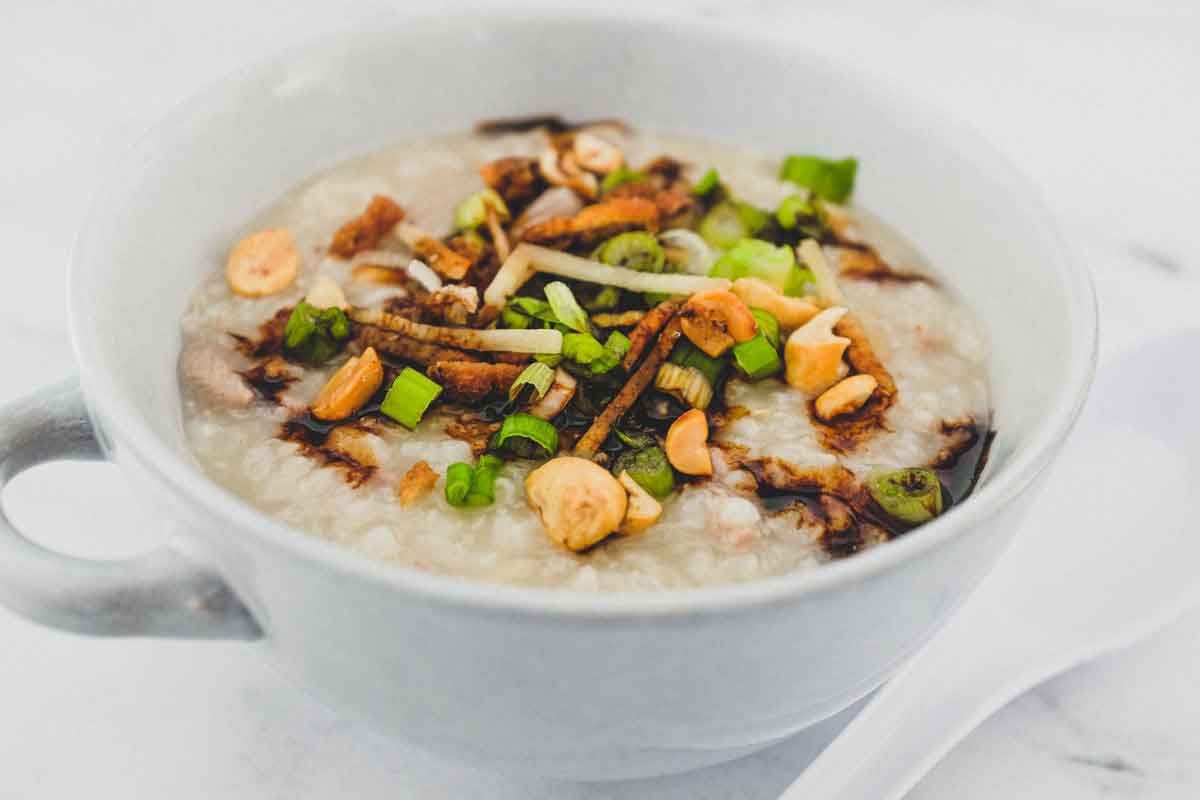 Duck Congee
Rate this recipe
Print Recipe
Pin Recipe
Save Recipe
Go to Collections
Calories (per serving) |
545
Ingredients
For the garnishes
3

spring onion

(finely sliced)

2

inch

ginger

(peeled and julienned)

duck-skin

(the reserved skin from all four duck legs)

⅓

cup

peanuts

(unsalted)

¼

tsp

Chinese 5-spice powder

½

tsp

salt
dark soy sauce

(dor drizzling - about 1 tsp per person)
Instructions
Add the rice, skinless duck legs, ginger and star anise to a large saucepan and cover with the stock. Bring to a boil, then reduce the heat to low for a gently bubbling simmer.

Cook for 1 hour (covered) until the rice has broken up and the consistency is like a thick porridge. During the cooking, be sure to stir frequently to avoid sticking.

When cooked, remove the duck legs and when they've cooled slightly shred or chop the meat. Return the meat to the pan and discard the bones.

Season with salt and white pepper.
To make the duck skin/peanut topping
Add the duck skins to a cold dry frying pan and turn on to medium. Let this come to a temperature. The skins will begin to render out their fat. Tip the pan slightly and submerge the skins. Let them cook until golden brown and crisp (about 4-5 minutes).

Drain the skins on paper towels, then add the peanuts to the duck fat. Let them cook for 1-2 minutes until golden brown. Drain these on the same paper towels. While still hot, season with the 5-spice and salt and leave to cool completely.

When cooled, chop roughly and tip into a small bowl.
Serving the congee
Spoon a portion of congee into a small bowl and sprinkle over the ginger, spring onion, nuts/crunchy skins and then finally about 1 teaspoon of soy sauce.
Nutrition
Calories:
545
kcal
(27%)
|
Carbohydrates:
40
g
(13%)
|
Protein:
44
g
(88%)
|
Fat:
22
g
(34%)
|
Saturated Fat:
5
g
(31%)
|
Cholesterol:
142
mg
(47%)
|
Sodium:
2003
mg
(87%)
|
Potassium:
510
mg
(15%)
|
Fiber:
1
g
(4%)
|
Sugar:
6
g
(7%)
|
Vitamin A:
71
IU
(1%)
|
Vitamin C:
4
mg
(5%)
|
Calcium:
44
mg
(4%)
|
Iron:
4
mg
(22%)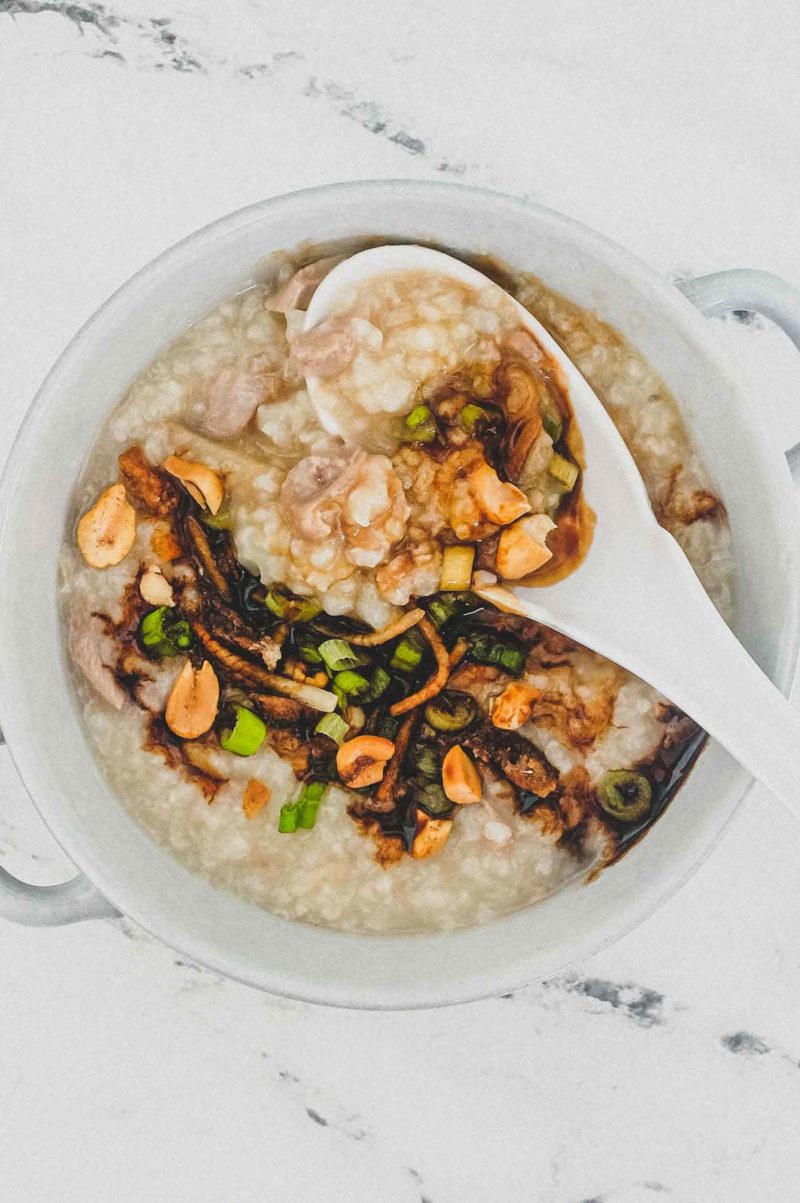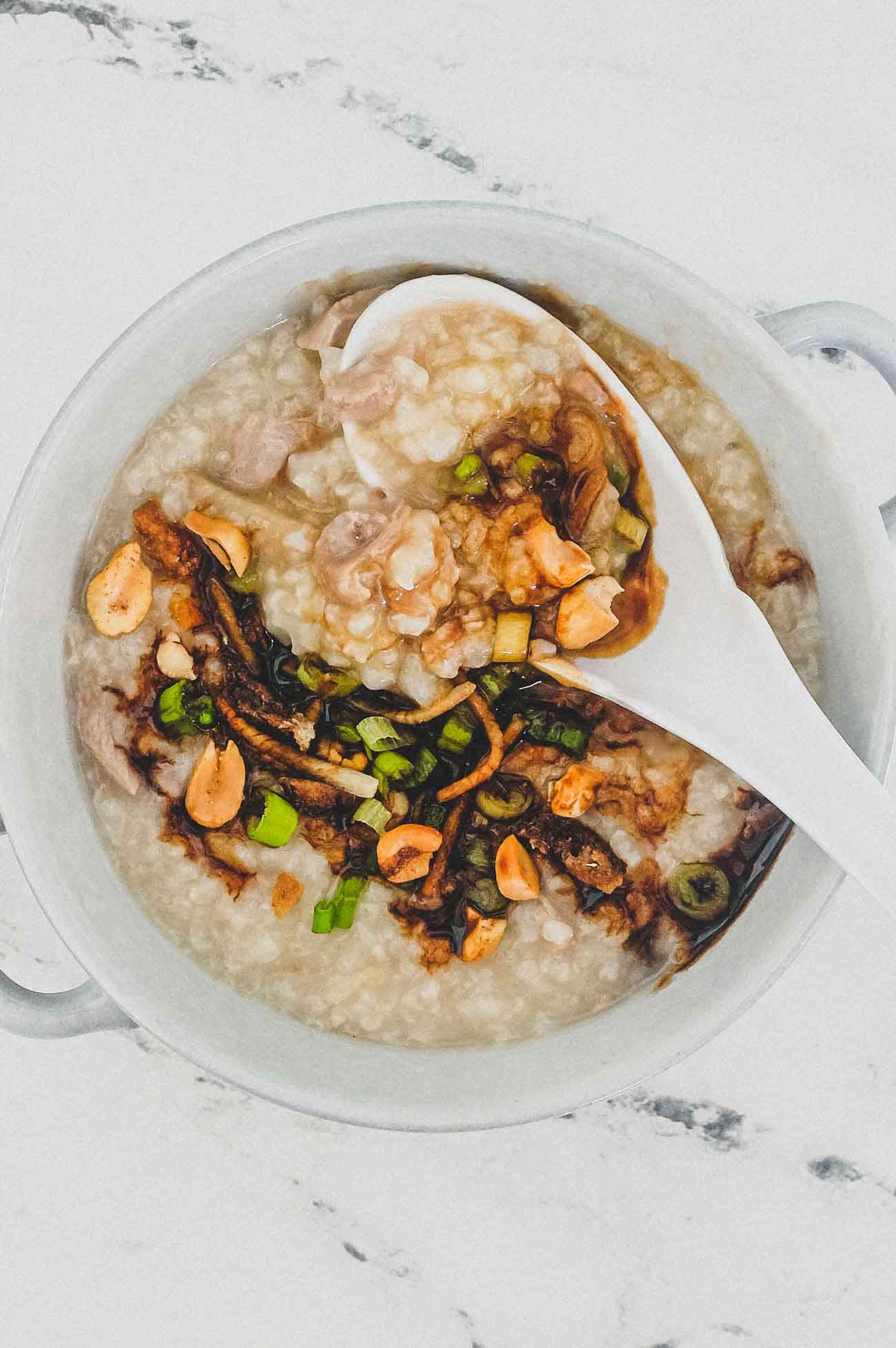 Did you make my Duck Congee?
How did you go? Let me know in the comments below and be sure to tag @cookeatworld at Instagram.