Italian Lemon Cream with Maraschino Cherries
These incredibly easy Italian lemon cream bowls are as close to perfect as it gets. A light, creamy and citrussy, pop of lemon. With a spoonful of luxurious Maraschino cherries in syrup and a crumble of almond-flavoured amaretti, it makes for something very special indeed.
Desserts for me are not always my number one priority – both making and eating. I'm very much a savoury lover, but once in a while a dessert REALLY catches my attention.
After an EPIC lunch in Italy a few years back we were served a very simple dessert that even though I thought I might burst eating, really really stuck with me. It was a very simple dollop of lemon cream topped with amaretti and glossy Maraschino cherries. I couldn't quite wrap my head around just how tasty it was.
Much later, I discovered a similar recipe (Sicilian Lemon Cream) from Chef Ben Tish, while not quite the same as the version I ate in Italy, turned out to be memorable in its own right. I took elements of that recipe and married it with cherries and amaretti.
This recipe closely resembles a British style set posset or syllabub. It's a spectacular marriage of flavour and textures. Sweet, citrus, creamy and light. It's so simple and incredibly impressive!
What's all the fuss about Maraschino cherries?
Maraschino cherries are a luxurious, sweet ingredient used in food and cocktail recipes. Typically there are two types – the bright red and the dark varieties.
The cherries are first preserved in a brine solution of sulfur dioxide and calcium chloride to bleach the fruit, then soaked in sugar syrup and sometimes food colouring (to create the bright red varieties).
I like to use the Amarena variety used by the Fabbri and Luxardo brands. They are dark in colour and come in a sweet, and intensely flavourful syrup which acts as a delectable sauce for the lemon cream. Keep your eyes peeled for dark 'cocktail cherries' and you can't go wrong.
Why it works?
It's simple – There's not a lot to master to create these delicious Italian lemon cream bowls at home. They're low-maintenance, high-return desserts!
They're refreshing – there's something so life-affirming about lemony desserts – they wake up the taste buds and fill you with an essence of freshness and vitality!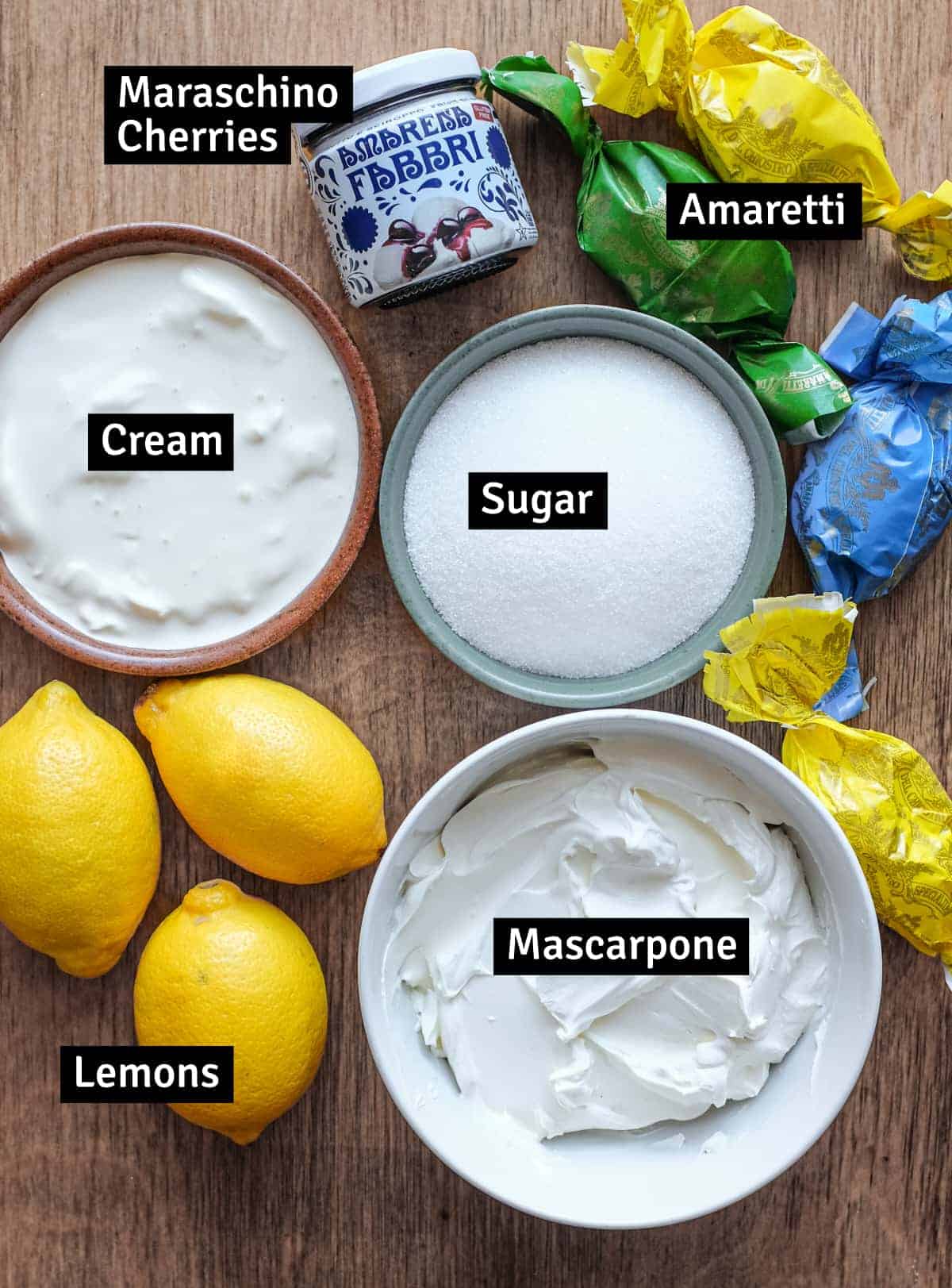 Stuff You'll Need
The ingredients are easy to get hold of, so nothing too difficult. If you're struggling to find Maraschino cherries, look in the alcohol aisle of the supermarket as they're often displayed with liquor as 'cocktail cherries'. Most Italian delis will stock them too.
Lemons – I used 3 small lemons, but two larger lemons work the same. We're using the zest and the juice.
Sugar – takes all the eye-closing sharpness out of the lemon, leaving us with

a sweet, zingy flavour.

Mascarpone cheese – more of a thick cream really – the mascarpone acts as the setting element, leaving us with a rich set cream (much like a cream cheese cheesecake).
Cream – softens out the mascarpone to give a lighter texture to the dessert.
Maraschino cherries – buy the dark variety and not the bright red version.
Amaretti biscuits – the almond infused biscuits are just perfect crumbled

over for a bit of texture. Use biscotti or a crunchy

dutch

cinnamon biscuit as a substitute.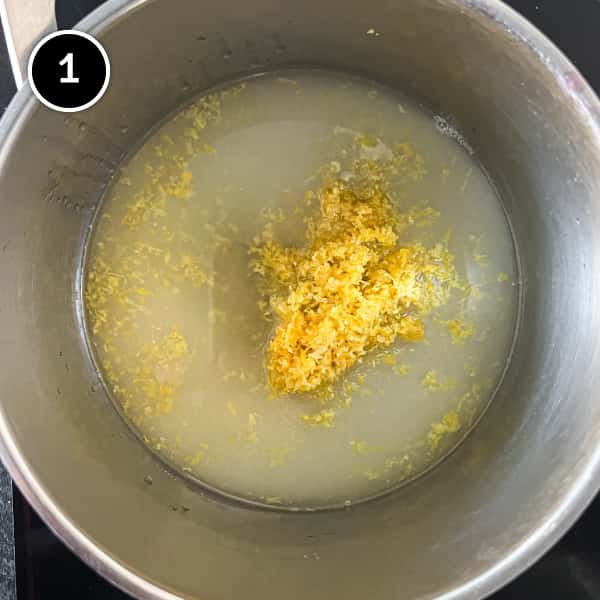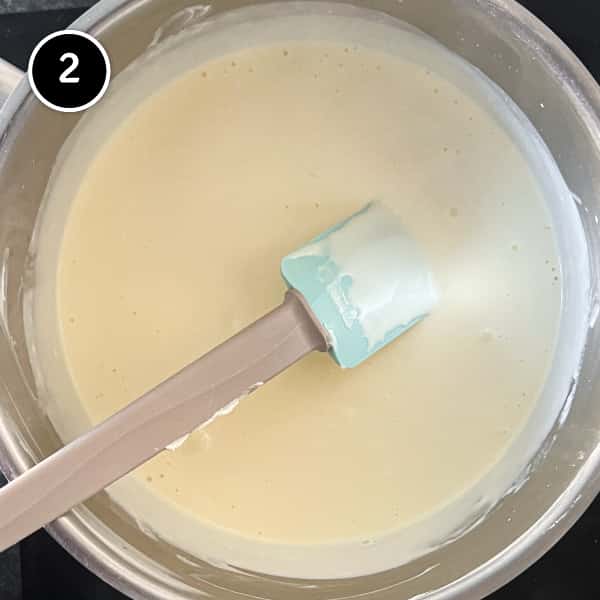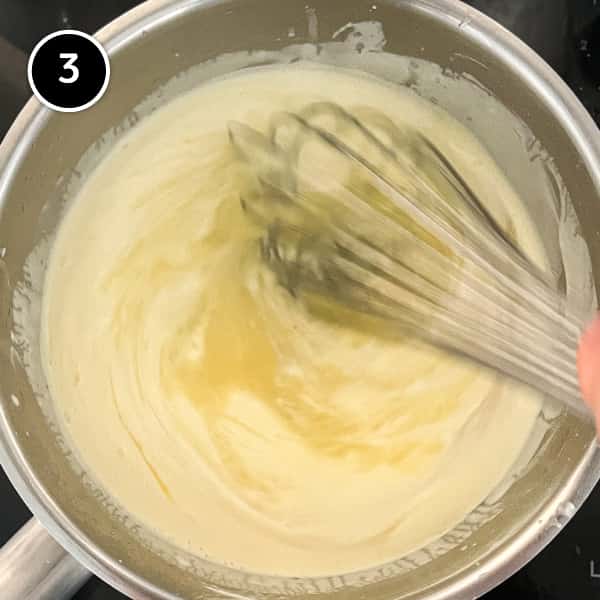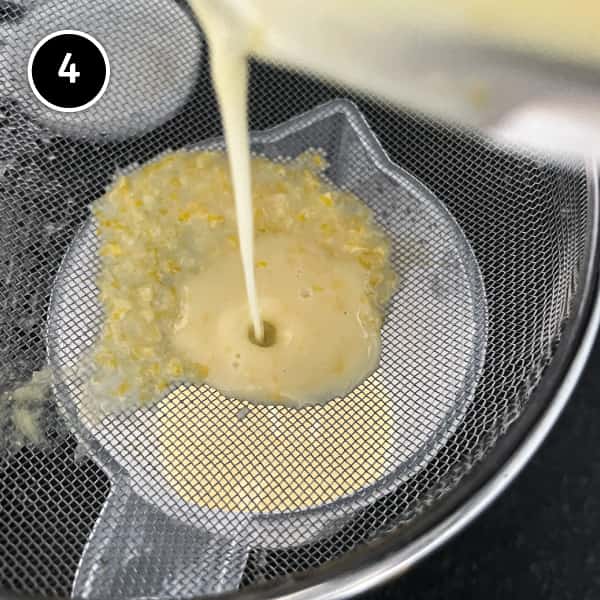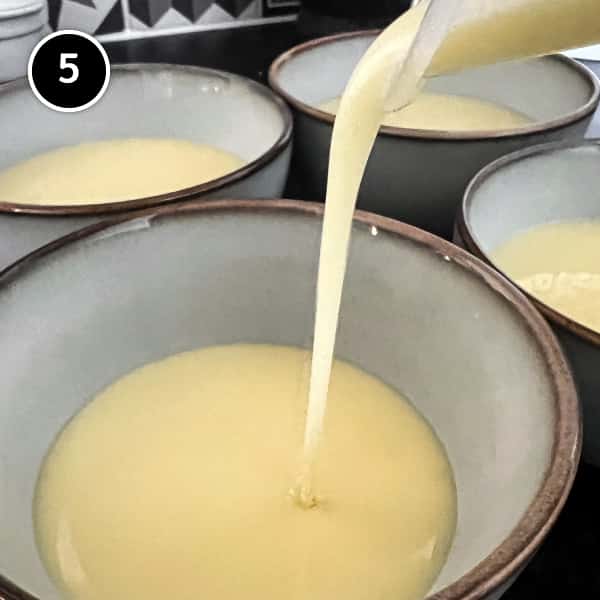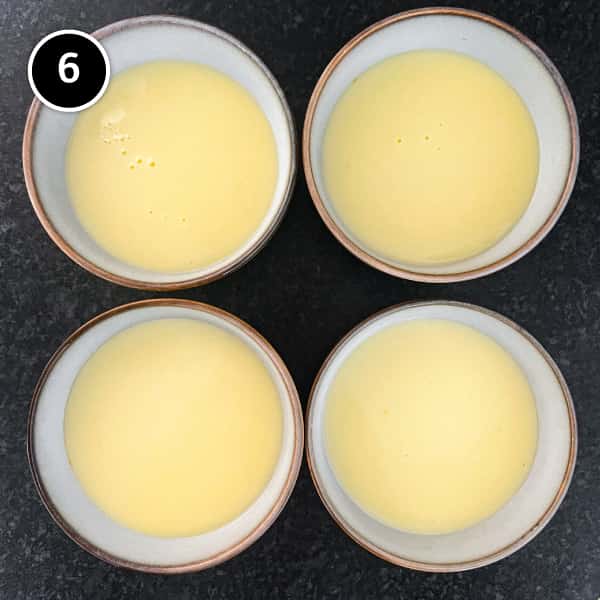 Step by Step
Honestly, this dessert is incredibly simple and really quick to put together. All that you need is a little patience while they're resetting in the fridge. Make them in advance and let the magic happen.
Step 1 –

Zest and juice the lemons and mix with the sugar. Heat and stir this until bubbling then remove from the heat and leave

while

you move on to the next step.

Step 2 – Heat and stir the mascarpone and cream together until just bubbling. Remove from the heat.
Step 3 – Whisk together the cream and lemon and mix until well combined.
Step 4 – Pour the mixture through a sieve into a jug. Discard the zest.
Step 5 – Pour the lemon cream into small bowls, cover in plastic wrap and refrigerate for 8 hours, until the cream is set.
To garnish, spoon over a few cherries and syrup and crumble over the amaretti biscuit.
Substitutions
Instead of cherries, you can use ANY kind of fruit you like. Stewed fruit like raspberries, blueberries, blackberries, peaches and apricots all work well.

Fresh summer-fruits are great too – try strawberries,

raspberries

, redcurrants, blackcurrants,

blackberries and blueberries

.

Instead of amaretti you could use a few nuts or seeds scattered over for a simple crunchy element.
Storage Suggestions
The lemon cream bowls will stay fresh in the fridge for up to a week. Be sure to have them tightly wrapped. Put the cherries and amaretti on when you want to serve.

They're not suitable for freezing.
Ready to get cooking?
These lemon bowls are a regular go-to for a simple, fuss free dessert. They're great for dinner parties, as you can make them well in advance and just forget about them in the fridge until you're ready.
This recipe is one of my most-shared amongst friends – everyone I've served them to has requested the recipe! And, I'm happy to announce it's now here for your cooking and eating pleasure… hope you enjoy!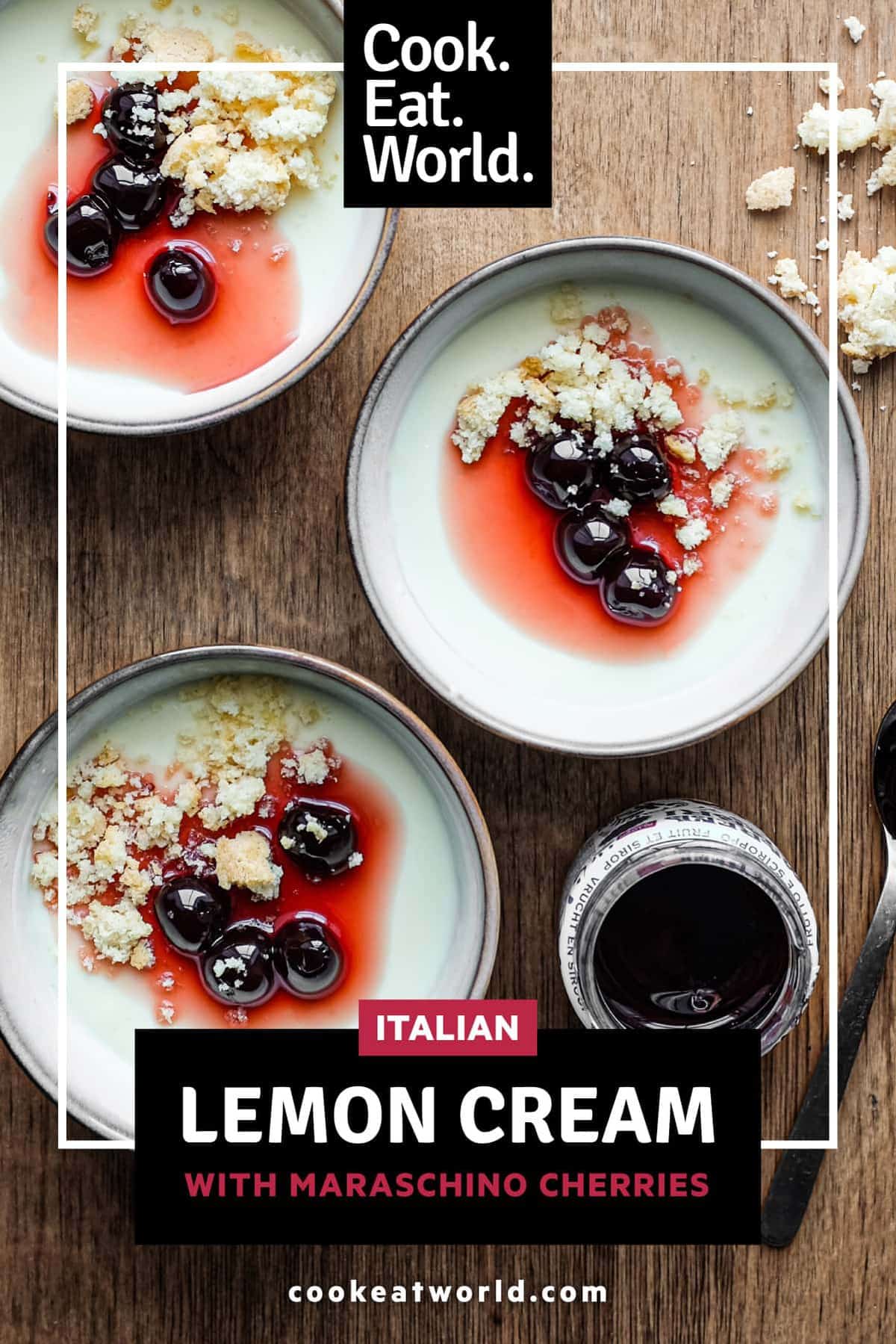 More Italian recipes
If you liked this recipe for Italian Lemon Cream, I'm sure you'll love some more of my favourite Italian recipes.
This recipe uses affiliations and may receive a commission based on your activity (link clicks). Learn more.
Italian Lemon Cream with Maraschino Cherries
Rate this recipe
Print Recipe
Pin Recipe
Save Recipe
Go to Collections
Servings (adjustable)
4
bowls
Calories (per serving) |
652
Ingredients
3

small

lemons

(or two larger lemons)

¾

cup

sugar

300

g

Mascarpone

150

ml

thick cream

(double/whipping)

16

Maraschino cherries

(for garnish)

4

Amaretti biscuits

(for garnish)
Instructions
Zest and juice the lemons then combine in a saucepan with the sugar. Heat until just bubbling and all the sugar dissolved. Remove from the heat and set aside.

In a separate saucepan, heat the mascarpone and cream together, stirring until well combined. Let it come to a bubble then remove from the heat.

Whisk together the cream and the lemon mixture until well combined.

Pour the lemon cream through a fine sieve into a jug. Discard the zest.

Pour the lemon cream equally into 4 small bowls. Cover the bowls in plastic wrap and refrigerate for at least 8 hours for the cream to set.

Once set, garnish the bowls with a few cherries and syrup and then crumble over some of the amaretti biscuit just before serving.
Notes
Instead of cherries, you can use chilled stewed fruit like raspberries, blackberries, blueberries, apple, peaches, apricots etc.
Fresh fruit works well too, try raspberries, blueberries, strawberries and blackberries
Instead of a crumbly amaretti, use biscotti or even a crunchy Dutch cinnamon biscuit.
You could also substitute the biscuit for crunchy nots or seeds.
Storage
You can make the desserts in advance and keep refrigerated until needed. They'll stay good in the fridge for up to a week. They're not suitable for freezing.
Nutrition
Calories:
652
kcal
(33%)
|
Carbohydrates:
51
g
(17%)
|
Protein:
7
g
(14%)
|
Fat:
48
g
(74%)
|
Saturated Fat:
30
g
(188%)
|
Polyunsaturated Fat:
1
g
|
Monounsaturated Fat:
3
g
|
Cholesterol:
118
mg
(39%)
|
Sodium:
60
mg
(3%)
|
Potassium:
113
mg
(3%)
|
Fiber:
2
g
(8%)
|
Sugar:
45
g
(50%)
|
Vitamin A:
1621
IU
(32%)
|
Vitamin C:
29
mg
(35%)
|
Calcium:
150
mg
(15%)
|
Iron:
0.5
mg
(3%)