Move over Pizza, there's a new (actually very old) star in town. Pinsa Romana is a crisp, soft bread from Rome that is a taste and textural sensation. Learn how to make your own pinsa dough at home topped with my four favourite flavours.
In Rome alongside the ever-present pizza, lives a very delicious alternative – Pinsa Romana. A smaller oval shaped bread from Rome, topped with all manner of tasty ingredients.
Just like pizza, it's the ultimate fast-food, but unlike pizza, it's light and less likely to leave you feeling bloated. They say pinsa is easier to digest due to the combination of flours used for the dough. This also gives the bread its open texture – crisp on the outside, soft and chewy inside.
In Rome, there are endless flavour combinations to choose from, I'm showcasing my four favourites: Tomato, Mozzarella & Basil, Mushroom, Potato & Sausage and the delicious Mortadella, Burrata (or stracciatella) & Pistachio. Yum!
The dough is a labour of love, but once that's mastered, the cooking (and indeed eating) is fast furious. And you don't need any fancy equipment and you can achieve great results with a regular oven – great news!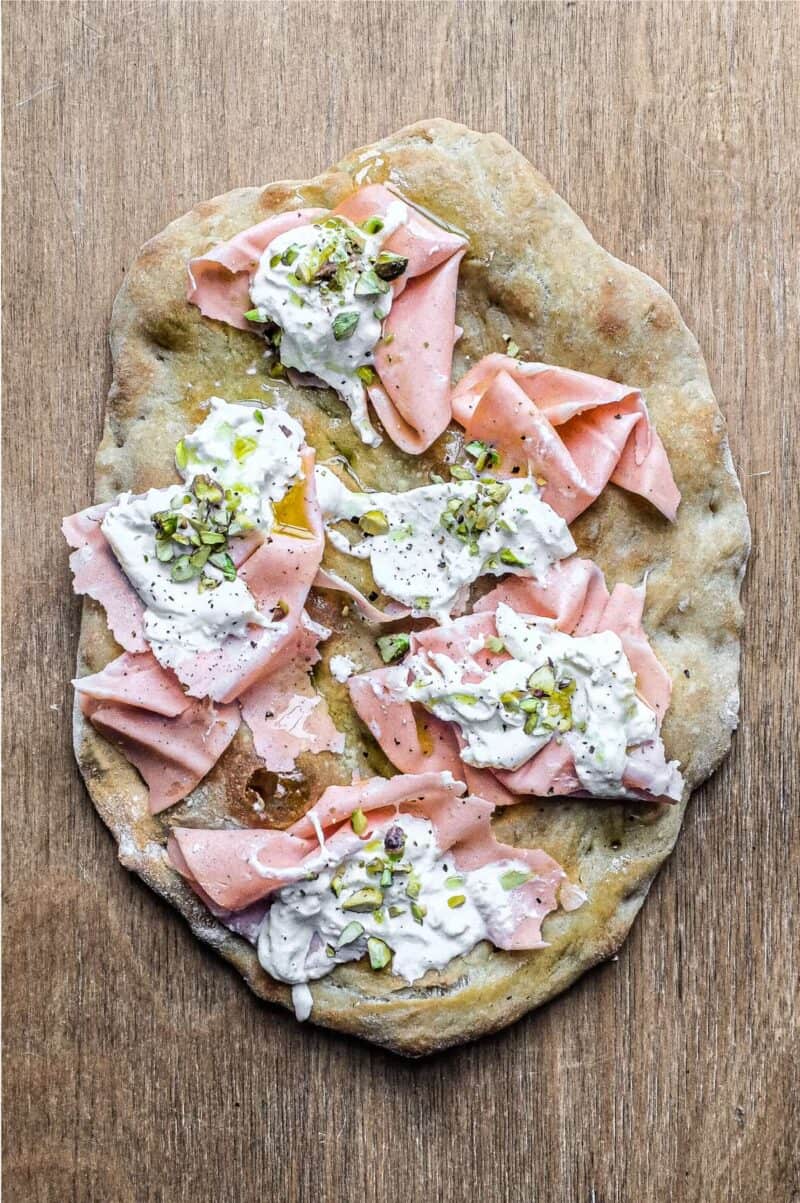 What is Pinsa Romana?
Pinsa Romana is a traditional Italian flatbread originating from Rome. It is a type of pizza-like dough made with a blend of wheat, soy, and rice flours, which gives it a distinct light and airy texture.
The dough is fermented for an extended period, resulting in a flavourful and easily digestible crust.
Pinsa Romana is typically topped with a variety of fresh ingredients such as tomatoes, cheese, vegetables, and cured meats. This ancient Roman recipe has experienced a resurgence in popularity, offering a unique and delicious alternative to traditional pizza, with its crispy exterior and soft interior.
Pinsa Romana dates back to ancient Rome. The term "pinsa" comes from the Latin word "pinsere," which means "to stretch" or "to press." Pinsa was a staple food in ancient Roman times, consumed by both the upper and lower classes.
Why it works?
The Texture – Pinsa dough has a wonderful texture. A soft interior which is lightly chewy with a subtle sourdough flavour. The exterior is crisp, with a crunch – rich like a French baguette!
Versatility – Like pizza, the flavours are in your hands – everyone has their personal favourite toppings and I'm no different, although I declare all toppings as my favourite! If push came to shove, I think mushroom is my number-1 – what's yours?
It's a labour of love – Personally, I love making dough, and pinsa dough is easy. It's a long time in the making (over 24 hours), but at each stage you see the progression. You witness alchemy at work in creating, a light bubbly dough you just know will be delicious.
Stuff You'll Need
To make Pinsa Romana dough you'll first need the right combination of flours. You should be able to find them in most large supermarkets these days. As for the toppings, I haven't featured them in this ingredient list, see the full recipe below for my four favourite toppings.
Wheat flour – the main bulk of the dough comes from regular strong flour, I use bread flour or Italian pizza flour.
Rice flour –

this fine flour enhances the crust's lightness and crispiness, providing a delicate and unique flavour too.

Spelt flour – imparts a nutty and slightly sweet flavour to the crust and provides a lovely rustic texture.
Yeast – I use a dry fast acting

yeast for the best, open texture to the dough

.
Salt and olive oil – for flavour.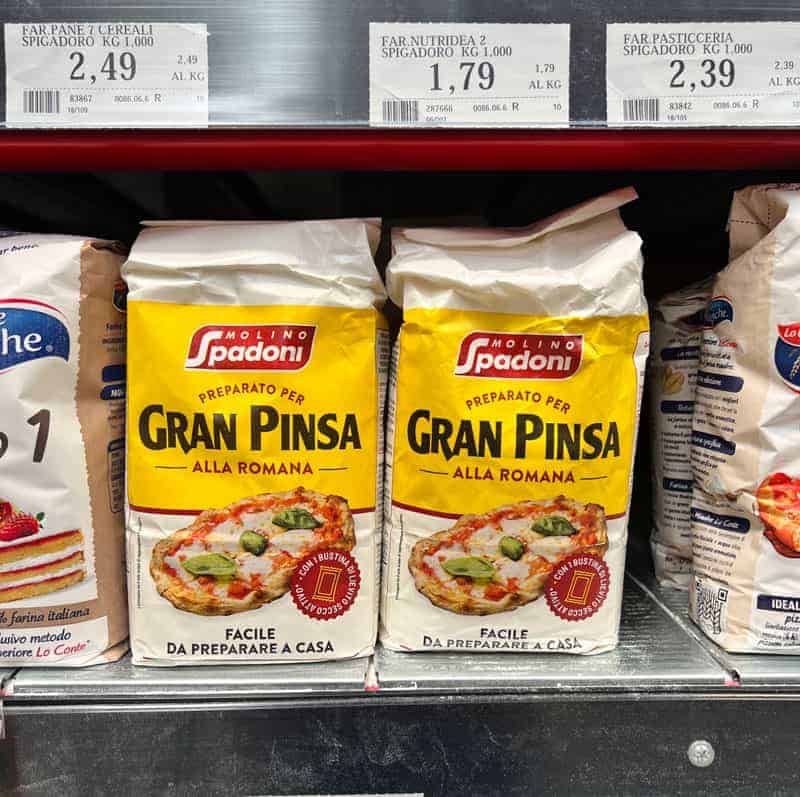 In Italy, depending where you are, you can also find pre-mixed pinsa flour. When I was living there, I grabbed a bag whenever I saw it and I have to say it produces excellent results.
I've yet to find this outside Italy, but am always on the scout. If you happen to spot any online or in-store, snap it up and also let me know where you found it!
Step by Step
Making your dough is the key to Pinsa Romana and it does include a few steps. It's a slow fermentation over 24 hours in the fridge, which results in a light, bubbly and open texture to the final baked bread. Here's a quick breakdown of how the dough comes together.
Step 1 – Combine the flours together until well mixed.
Step 2 –

Mix in the yeast and about 80% of the room

temperature

water until well combined. It's quite a wet dough so will be sticky. I like to do this in a bowl to avoid mess and it where the dough will rest, so

I

makes sense. Rest for 15 minutes.

Step 3 –

Chop the dough

with some kitchen scissors into chunks then add the oil,

salt

and remaining water. Note: The chunks help you to knead the remaining water more easily. Adding the salt at this stage gives the yeast time to bloom a little.

Step 4 –

Cover loosely

and

rest for 15 minutes.

Step 5 – Pull and stretch the dough for 2-3 minutes to knead then cover and rest for
Step 6 – Cover and leave for 1 hour at room temperature then repeat the process of kneading. Cover again and place in the fridge for 24 hours. It will expand and double in size

if not more.

Step 7 – After 24 hours, remove the dough onto a floured surface and cut into 4 pieces. Roll into balls and tuck the dough

under to form neat balls.

Step 8 – Place these into separate bowls and cover. Leave for 1-2 hours for a final prove.

Preheat oven to 175ºC/??ºF. You can use a pizza stone if you have one.

Step 9 – Take one ball and gently stretch into a small oval. Use your fingers to firmly press indents into the dough and then drizzle lightly with olive oil.
At this stage you can top the pinsa on a baking sheet or pizza stone with whatever you like and bake for 10-15 minutes until lightly puffed and crisp on the outside.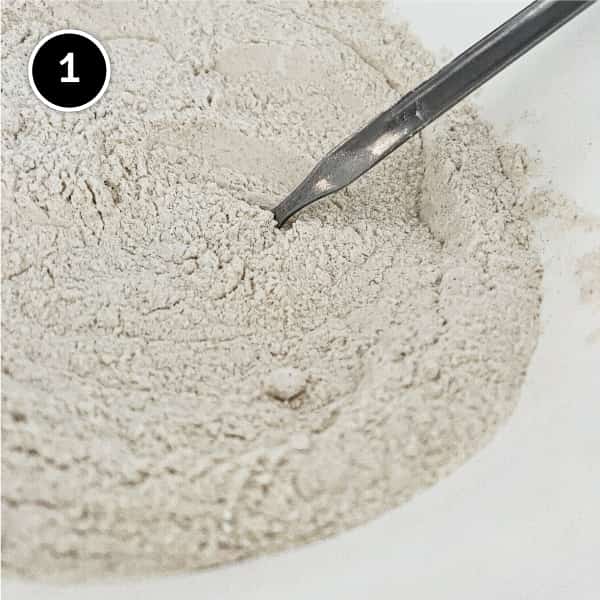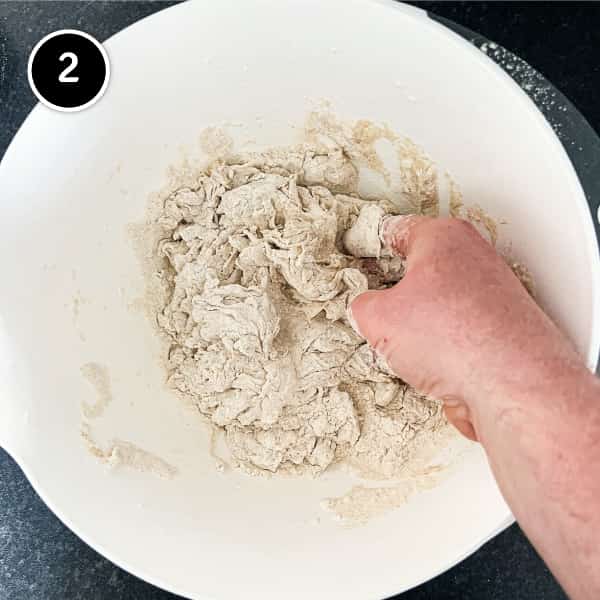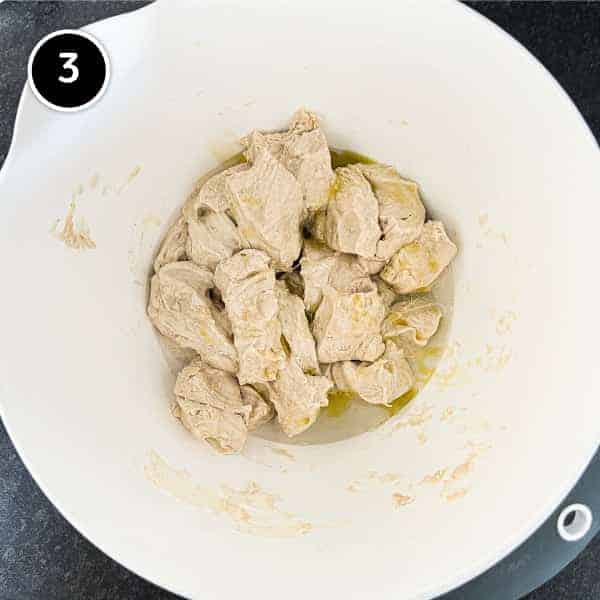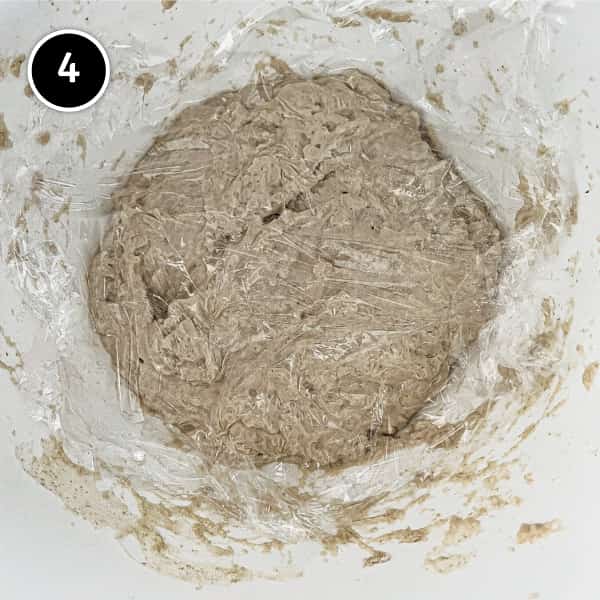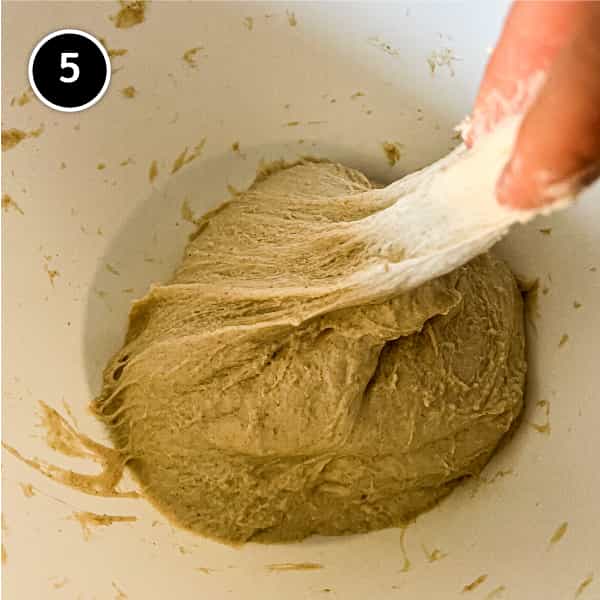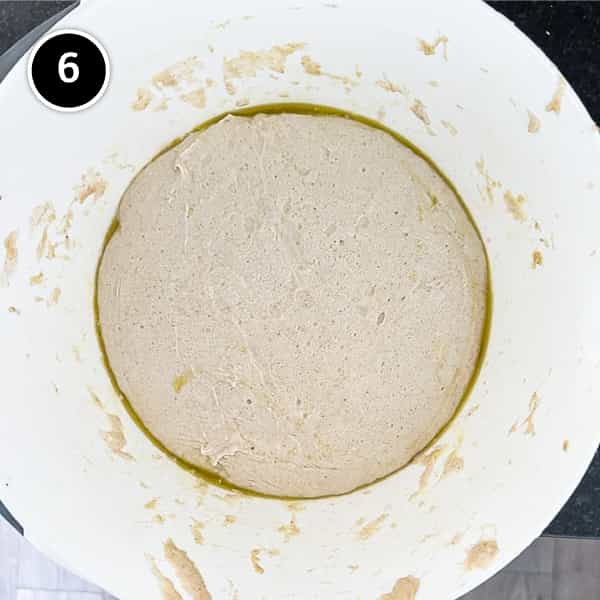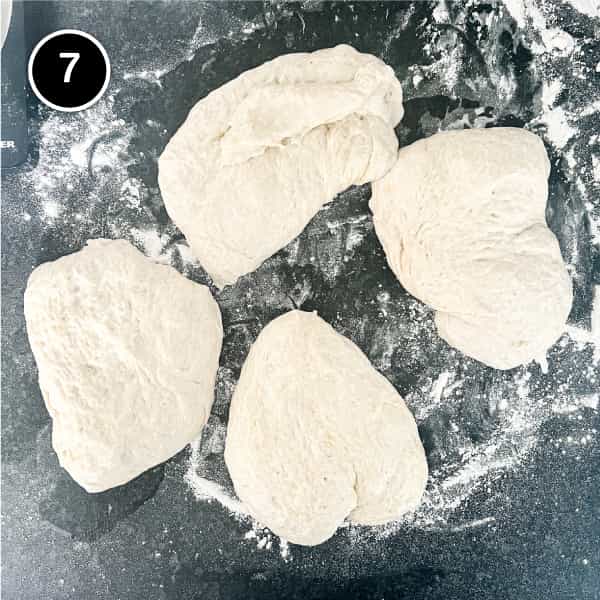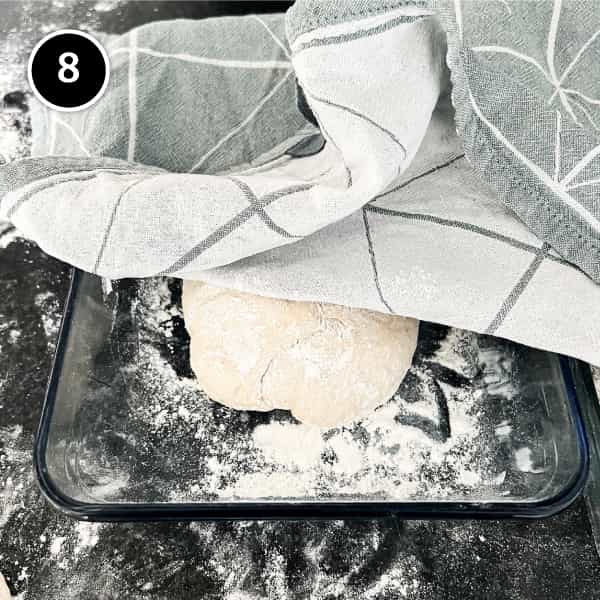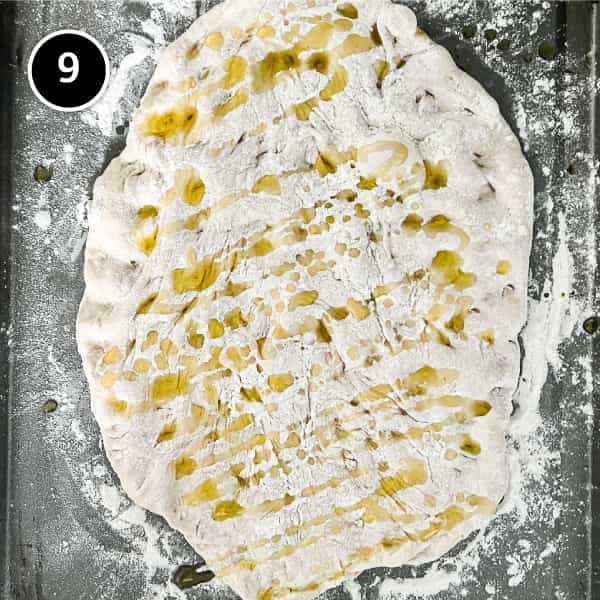 Pro Tips
Chopping the dough after the initial mix makes it easier to absorb the final amount of water along with the salt.

Cooking the pinsa on a pizza stone will give a crispier bottom, but cooking on a sheet pan is fine if you don't have a pizza stone.

Time to develop is what gives the pinsa dough its pronounced flavour and open texture. Don't try to shortcut the process. Let science do its thing!
Storage
Refrigerating Pinsa dough –

You can keep the dough in the fridge for up to a day once I the fermentation is complete. It will continue to develop in flavour.

Freezing Pinsa dough –

After preparing the dough, divide it into portions, wrap each portion tightly in plastic wrap or place them in airtight freezer bags, and store in the freezer. When you want to use it, allow the dough to thaw in the refrigerator overnight, then bring it to room temperature before shaping and baking.

Leftovers –

Once cooked, you can refrigerate the pinsa and keep for 1-2 days in the fridge and reheat or eat cold.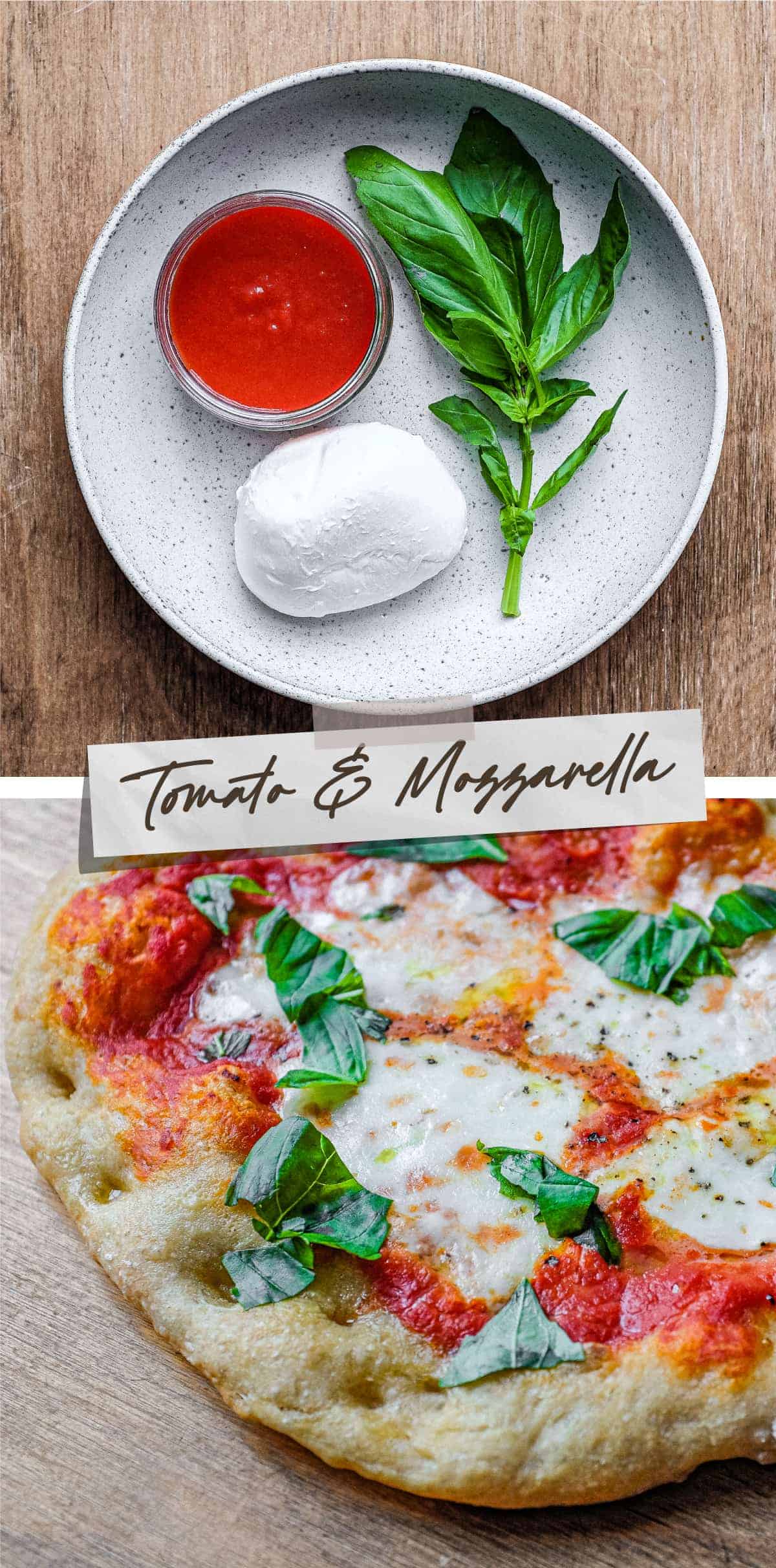 More topping suggestions
Pinsa is as versatile as you want to make it. Whatever your favourite topping, it will be just fine on a pinsa (pineapple or no pineapple?). Other than the one's shown here some of my other favourites are:
Thinly sliced eggplant, tomato, mozzarella and basil

Black olive, artichoke and mozzarella
Thinly sliced potato, rosemary and olive oil
Anchovy and caramelised red onion
Guanciale, Bitter Greens and Mozzarella
Sausage, Tomato & Mozzarella
Shrimp, tomato and chilli pepper
Spicy salami, tomato & mozzarella
Tomato, shrimp and chilli
Porchetta!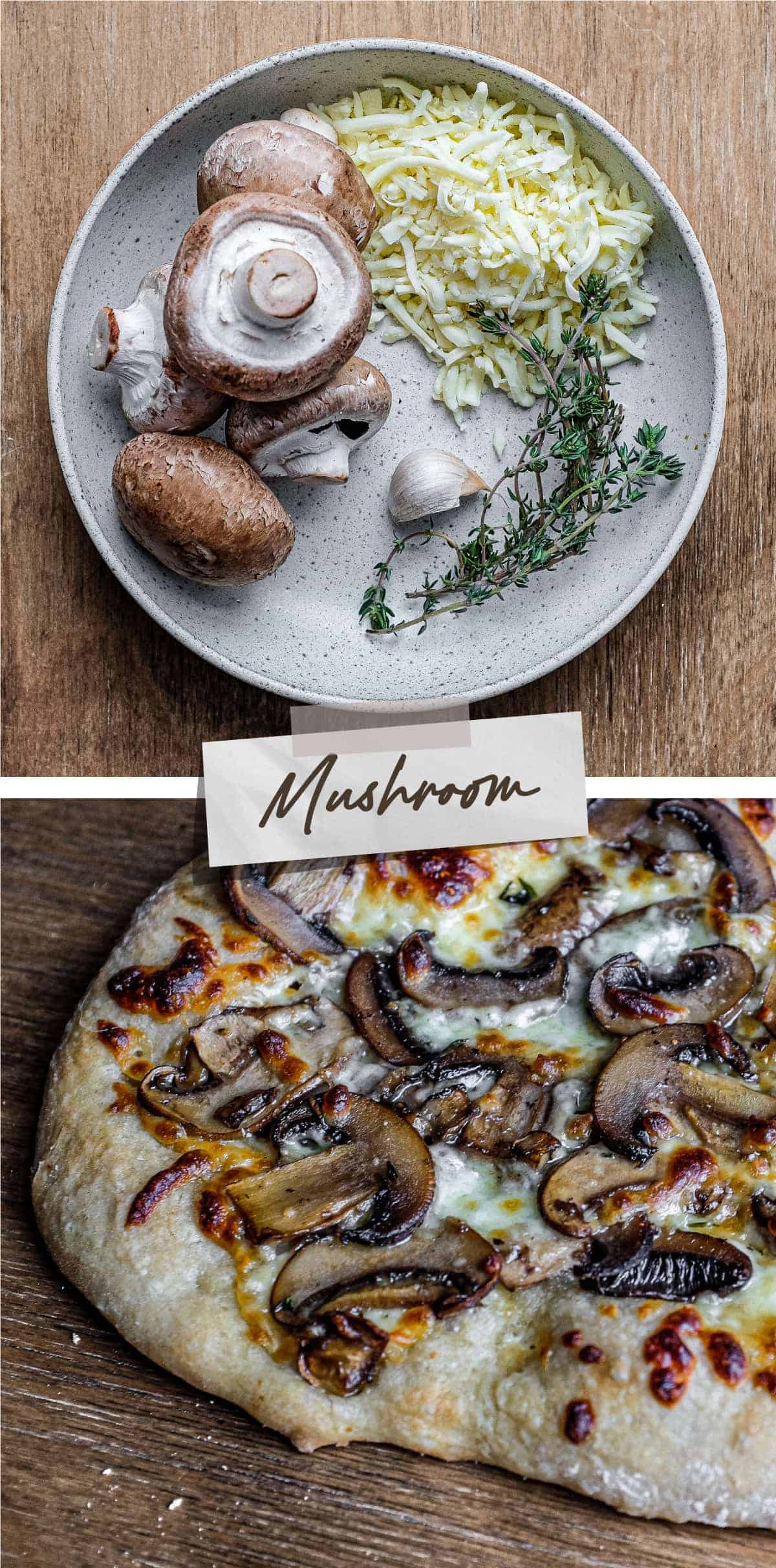 Ready to get cooking?
Pinsa is a communal, versatile dish any time of the day. Great for get togethers and parties or just a simple night in front of the TV. Make enough dough and everyone can have whatever they like on top. Make it a pinsa party where everyone brings their own topping!
Once you try the delicious base, you'll see how deliciously different it is, light and crisp with a splendid soft interior. I think it's high time you made your next pizza night a Pinsa night – hope you enjoy!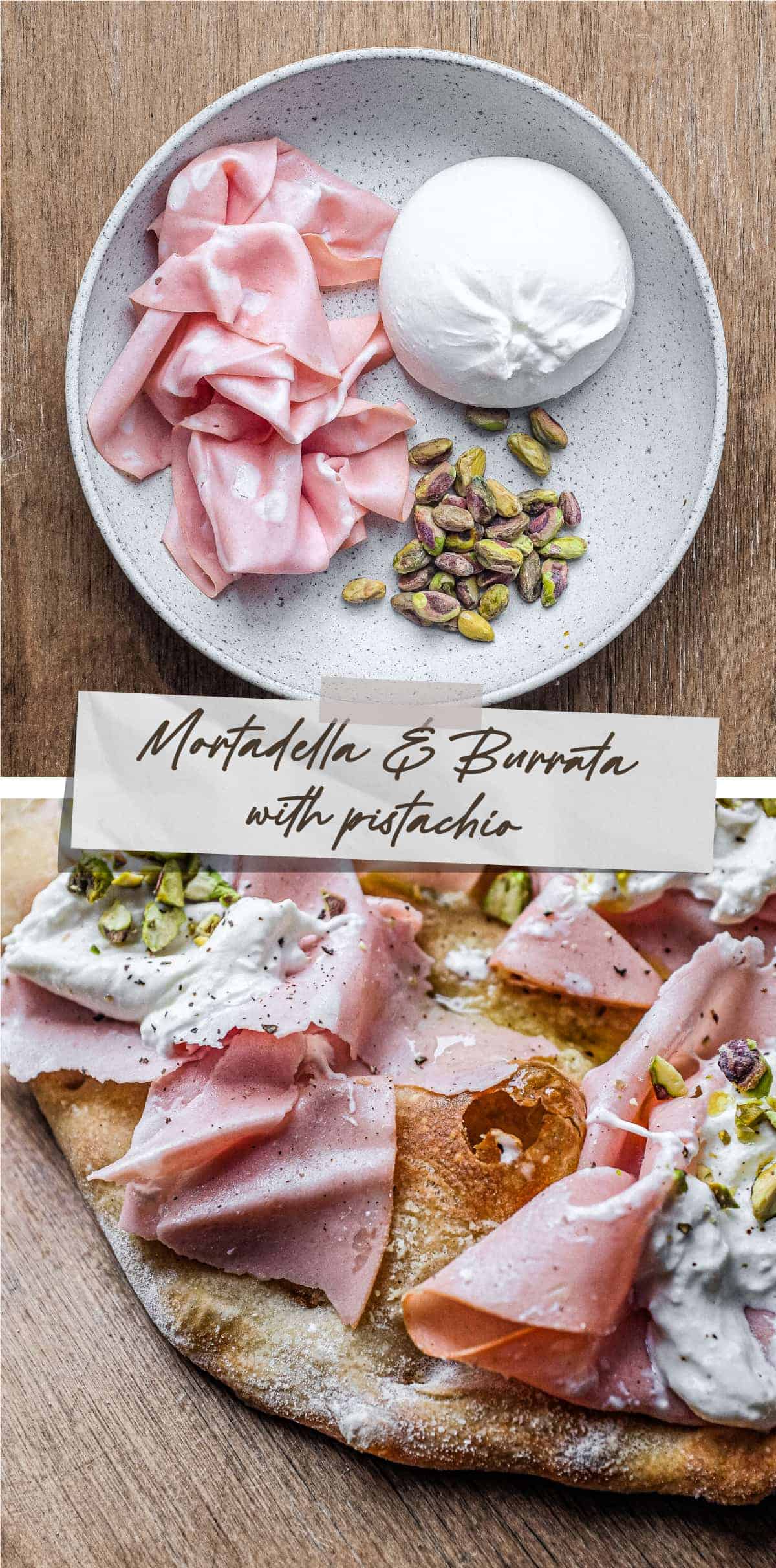 More Italian recipes
If you liked this recipe for Pinsa Romano, I'm sure you'll love some more of my best Italian recipes.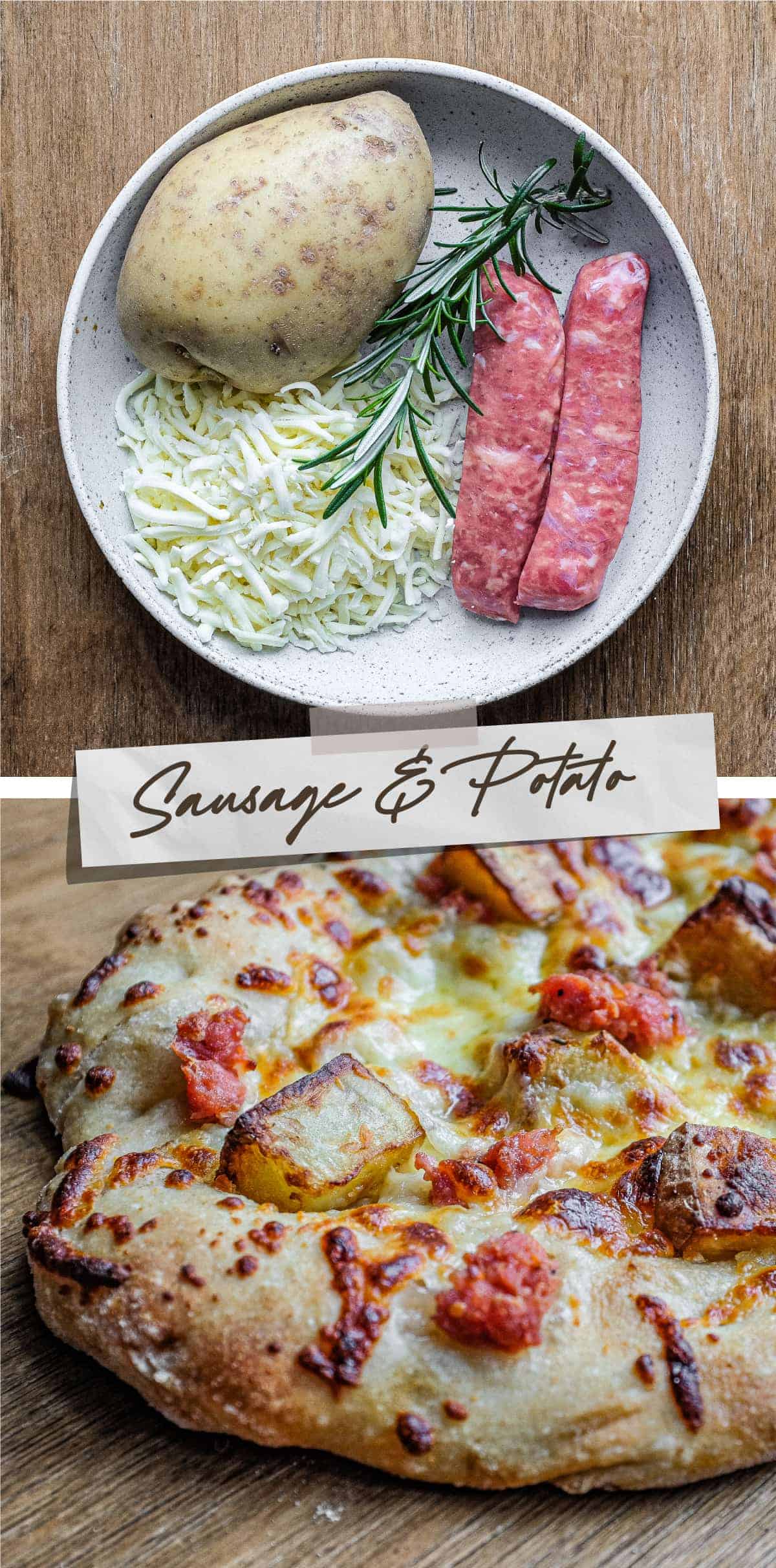 Any Questions? (FAQ)
Have a question about Pinsa Romana? Let me know in the comments.
What is pinsa Romana?
Pinsa Romana is a Roman-style, elongated, and lighter pizza variant, made with a blend of wheat, soy, and rice flours, resulting in a crispy yet airy crust.
How is pinsa Romana different from traditional pizza?
Pinsa Romana differs from traditional pizza in several ways. It has an elongated shape, a lighter and airier crust achieved by using a blend of wheat, soy, and rice flours, which is said to be easier to digest than regular pizza bread.
What are the main ingredients used in making pinsa Romana?
The main ingredients used in making pinsa Romana are a special blend of wheat, soy, and rice flours, water, yeast, olive oil, and a pinch of sea salt.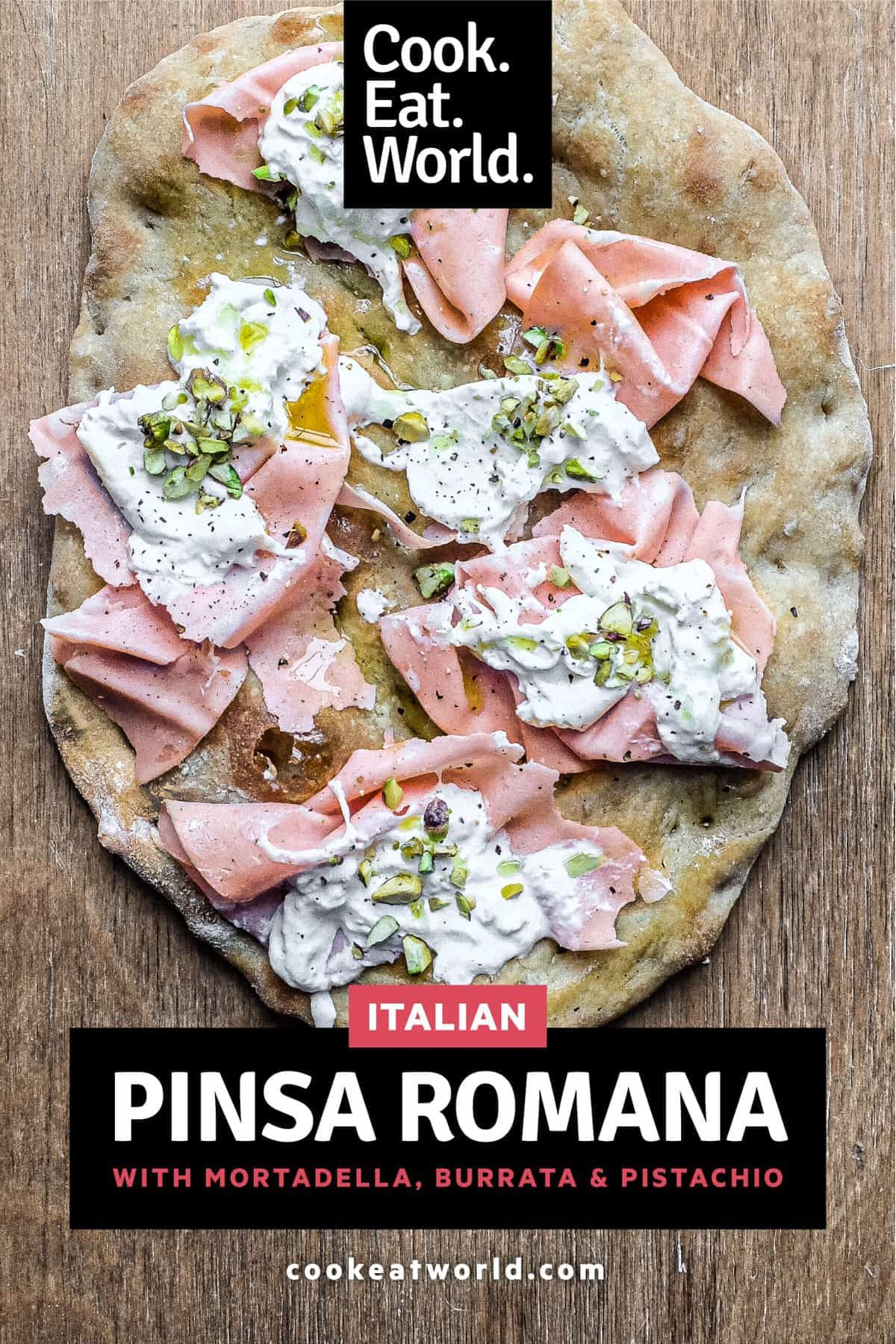 This recipe uses affiliations and may receive a commission based on your activity (link clicks). Learn more.
Pinsa Romana
Rate this recipe