Kofta curry is one of the tastiest, most satisfying curries to make at home. Juicy meatballs are bathed in a fragrant and spice-laden sauce – an intense combination of flavour and colour.
Kofte or Kofta are simple creations... ground/minced meat (in this case lamb) is blended with a few spices and rolled into small meatballs, then cooked in the most alluring, complex sauce. It's a luxurious, decadent curry with a rich, creamy sauce that's brimming over with personality.
Meat kofta are most common in Northern India and Pakistan, so I often refer to this dish as a North Indian style curry. It's a cheap and easy way to make the most humble of ingredients into one of the most accomplished curries. Packed with flavour, a wonderful rich red colour and fragrance for days!
It's also a super flexible curry that freezes well, so is a great contender for freezer meal-prep too - that's if you can stop yourself eating the entire pan in one sitting!
What is Kofta?
Kofta are small balls made most commonly from meat and sometimes pulses. They are enjoyed across the world and go by many names like, Köfte, Kefta, Kufteh, Kofté, Qeema, Albóndigas, Polpette, Frikadeller and Tefteli amongst others.
They can be eaten grilled or fried on their own or simmered in sauces to form casseroles and curries.
Why it works?
This curry works on so many levels. There's so much flavour in the rich, tangy sauce and the meatballs themselves are juicy and flavoursome. It's also one of my favourite curries to make for the freezer as it reheats really well.
Stuff You'll Need
Making the Kofta Curry doesn't require any specialist ingredients, if you have all the basic Indian spices then you're good to go. Also, if you don't have lamb mince you can use beef, pork, chicken or turkey mince instead. Here are the key flavours.
Ground Lamb (minced) - you can switch up the meat as you prefer.
Onion, garlic, ginger - bring the fragrance and flavour to both the kofta and the sauce.
Ground spices - cumin, coriander, turmeric, paprika, chilli powder and garam masala.
Whole spices - cardamom, cumin, cinnamon and peppercorns
Tomato passata - brings a sweet tanginess to the sauce
Yoghurt - brings the creaminess and adds to the tangy sauce.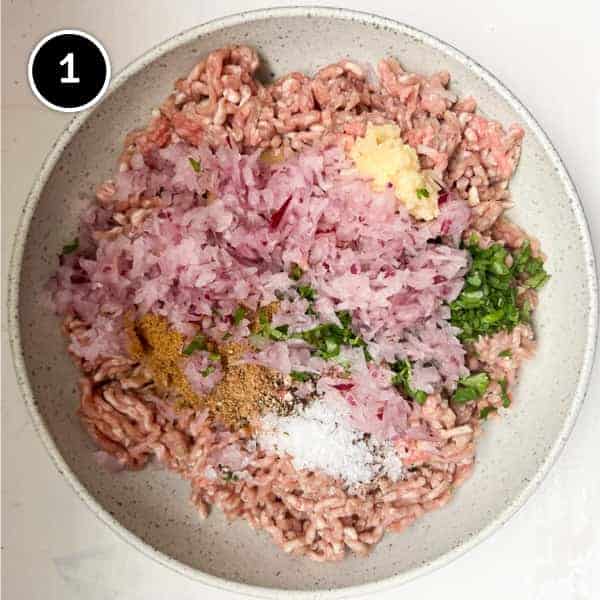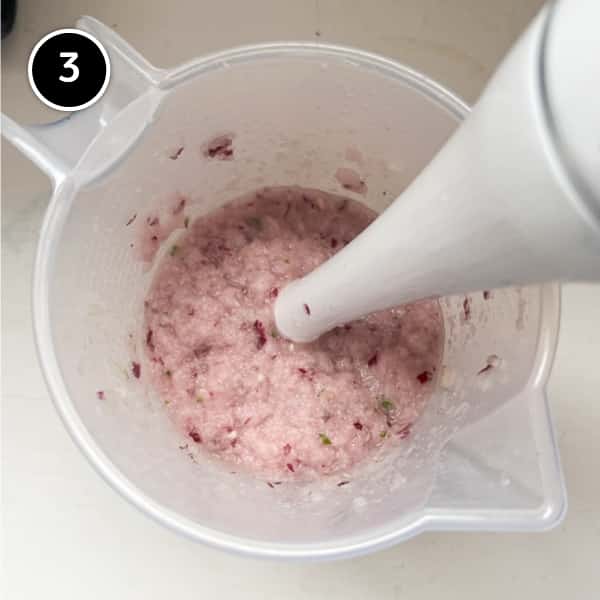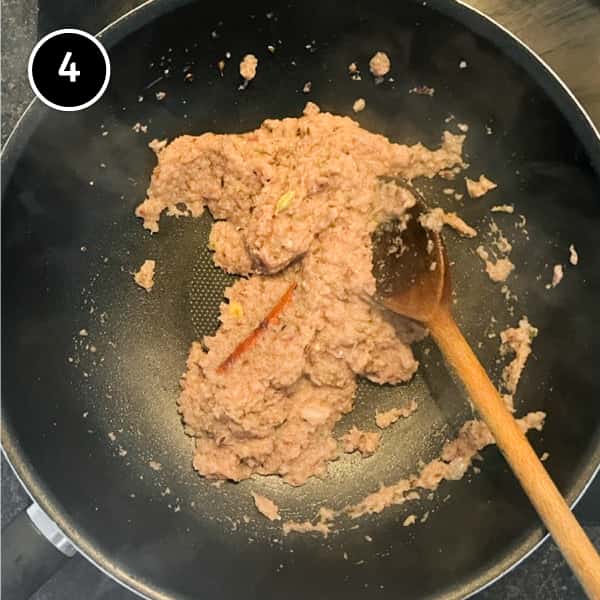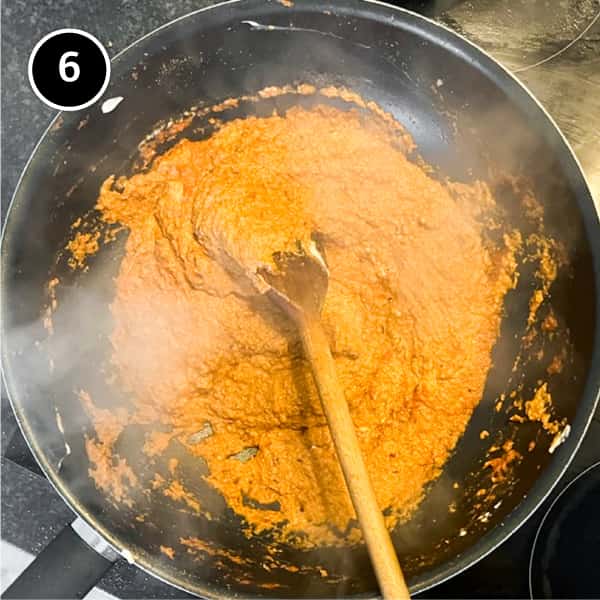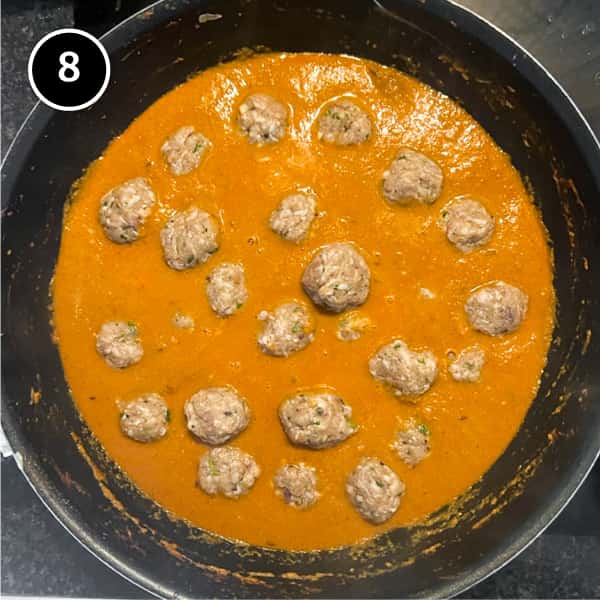 Step by Step
There are a couple of stages for the cooking of this Kofta curry, but nothing difficult or complicated. It's super-easy - here's how...
Step 1 - To make the meatballs we combine the ground lamb, cumin, coriander, onion, salt & pepper and a little fresh cilantro.
Step 2 - Roll the meat into small meatballs and set aside.
Step 3 - To start the curry, we blend the onion, garlic, ginger and fresh chillies into a puree.
Step 4 - To start off the sauce, heat some oil and then add the whole spices to flavour the oil. Then, in goes the puree onion and let it fry for a few minutes until golden brown.
Step 5 - Mix in the ground spices and stir well.
Step 6 - Stir in the yoghurt and mix well until bubbling.
Step 7 - Stir in the tomato passata and a little water and bring to a simmer again.
Step 8 - Drop the meatballs into the sauce and shake the pan until submerged. Try not to stir for a few minutes to avoid breaking up the meatballs.
Step 9 - Let the sauce simmer for 30 minutes until the sauce is reduced and creamy. Remove from the heat and serve.
Pro Tips
Switch up the meat - The recipe is versatile enough to cook with whatever meat you prefer. I love lamb for its fragrance but you can use any ground meat like beef, pork, chicken or turkey - or a combination of meats.
Serving & Storage Suggestions
Serve with basmati rice or Indian breads. I like to drizzle a little yoghurt to garnish along with a handful of chopped cilantro or mint. You could also consider some toasted slithered almonds as a garnish or tangy pomegranate seeds.
Fridge - Leftovers will stay fresh in the fridge for 4-5 days in an airtight container.
Freezer - This kofta curry works extremely well as a freezer meal - just portion up and store in airtight containers. They'll be good for 3+ months. Reheat in the microwave until piping hot, stirring once or twice. I often add 1/4 cup water to the top before reheating to stop the sauce drying out.
Ready to get cooking?
For one of the tastiest, most delicious curries, this kofta curry is everything you'll need. Juicy, fragrant and flavourful. The sauce is complex and intense - one of the best! I'm sure you'll love this recipe - let me know if you do!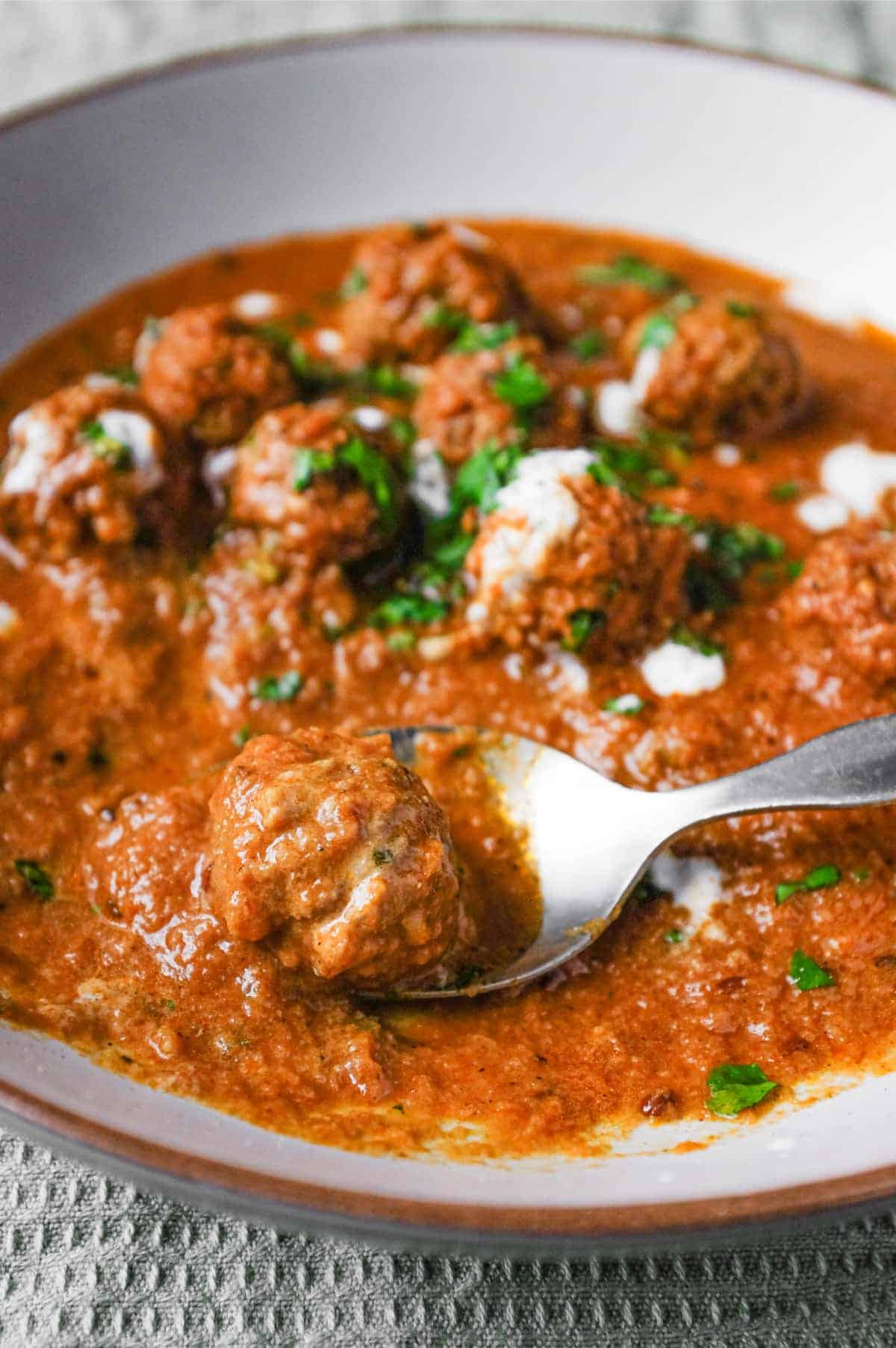 More Indian & Pakistani recipes
If you liked this recipe for Kofta Curry, I'm sure you'll love some more of my Indian and Pakistani recipes.
Any Questions? (FAQ)
Have a question about Kofta? Let me know in the comments.
What is Kofta?
Kofta are typically balls of ground meat, rolled into patties or balls and either grilled or cooked in sauces. Meat is most common, but kofta can be made using pulses, cheese like paneer, bread, rice and more.
This recipe uses affiliations and may receive a commission based on your activity (link clicks). Learn more.
Kofta Curry
Rate this recipe
Print Recipe
Pin Recipe
Save Recipe
Go to Collections
Calories (per serving) |
500
Instructions
Mix together all the kofta ingredients and form the balls. Set aside while you prepare the sauce.

Using a blender or stick/immersion blender, make a puree from the onion, garlic, ginger and chillies. Set aside.

Heat the oil in a large deep pan until hot then add the whole spices and sizzle for 30 seconds or so.

Add the onion puree and sizzle for 5 minutes, stirring until golden brown.

Add the ground spices and a little salt and stir well to combine everything.

Add the yoghurt and stir well then add the tomato and cook until simmering.

Add 1½ cup water and bring to a bubble. Reduce the heat to low and simmer gently for 10 minutes.

Drop in the kofta and shake the pan to submerge them. Try not to stir at this stage as you could damage the meatballs. Once they've been simmering for a while they'll firm up and you can stir as normal. Simmer the kofta gently (partially covered) for a further 30 minutes, stirring occasionally until the sauce is reduced and creamy.

Remove from he heat and scatter over the fresh cilantro.
Notes
Serving
Serve your Kofta Curry with basmati rice or Indian breads.
Garnishes:
Use fresh herbs like cilantro or mint. Toasted nuts like slithered almonds or cashew nuts. Scatter over a few pomegranate seeds and add a drizzle of yoghurt.
Storage:
Fridge - Leftovers will stay good in the fridge for 4-5 days in airtight containers. Reheat in the microwave until piping hot.
Freezer - Again, store in airtight containers for the freezer. They'll stay fresh for 3+ months. Add a little water before reheating to avoid the sauce drying out. Stir regularly throughout microwave reheating until piping hot.
Nutrition
Calories:
500
kcal
(25%)
|
Carbohydrates:
24
g
(8%)
|
Protein:
25
g
(50%)
|
Fat:
35
g
(54%)
|
Saturated Fat:
12
g
(75%)
|
Polyunsaturated Fat:
4
g
|
Monounsaturated Fat:
16
g
|
Trans Fat:
0.03
g
|
Cholesterol:
84
mg
(28%)
|
Sodium:
1307
mg
(57%)
|
Potassium:
975
mg
(28%)
|
Fiber:
5
g
(21%)
|
Sugar:
11
g
(12%)
|
Vitamin A:
1103
IU
(22%)
|
Vitamin C:
65
mg
(79%)
|
Calcium:
199
mg
(20%)
|
Iron:
5
mg
(28%)