Who can resist a chicken curry? My 10 Best Chicken Curry Recipes celebrate my favourite, fail-safe recipes, guaranteed to satisfy any curry craving. Curry night in my house can be any/every night of the week and to keep life easier, I turn to the most versatile protein. Chicken curry is the best!
Chicken - the star of any curry
In my opinion, some of the best curry dishes from around the world highlight chicken as the star. It's also my favourite meat to use. Chicken cooks faster than pork, beef, lamb or goat so it's already a great choice if you're in a hurry. Chicken also works in many flavour combinations making it a versatile option for lots of tasty curries. My list features some awesome curries from India, Pakistan, Thailand, Malaysia and Burma/Myannmar. They're all curries I cook regularly and I'm guaranteed to find a selection of these curries in my freezer at any given time.
My Chicken Curry rules!
My best chicken curries, the ones I return to time and time again, all follow a few simple rules:
They're easy and quick to cook
They're authentic curry recipes from around the world
Not too many or too obscure ingredients
Full of flavour!
If a curry can deliver on all these then we're ready to get cooking. Lucky for everyone, my 10 best chicken curry recipes, all tried and tested over many years, tick all the boxes - and then some. So, without further ado, let's get our curry game started, in no particular order - they're all clucking amazing, trust me!
The Imperial Chicken Curry is fit for a Raj - hailing from Northern India the creamy, rich sauce, clings to every morsel. You'll also be able to grind up the Imperial Spice Mix Powder yourself and store it, ready to have your dinner on the royal table in under 30 minutes any time you feel like it!
Quite possibly my favourite of all curries from anywhere, ever! This Burmese Chicken Curry has everything - impossibly fragrant and light healthy sauce! A heady combination of Indian and South East Asian spices fills every corner of the home while it's cooking. It's a healthy, quick and simple curry to cook - it's the jewel in my curry crown!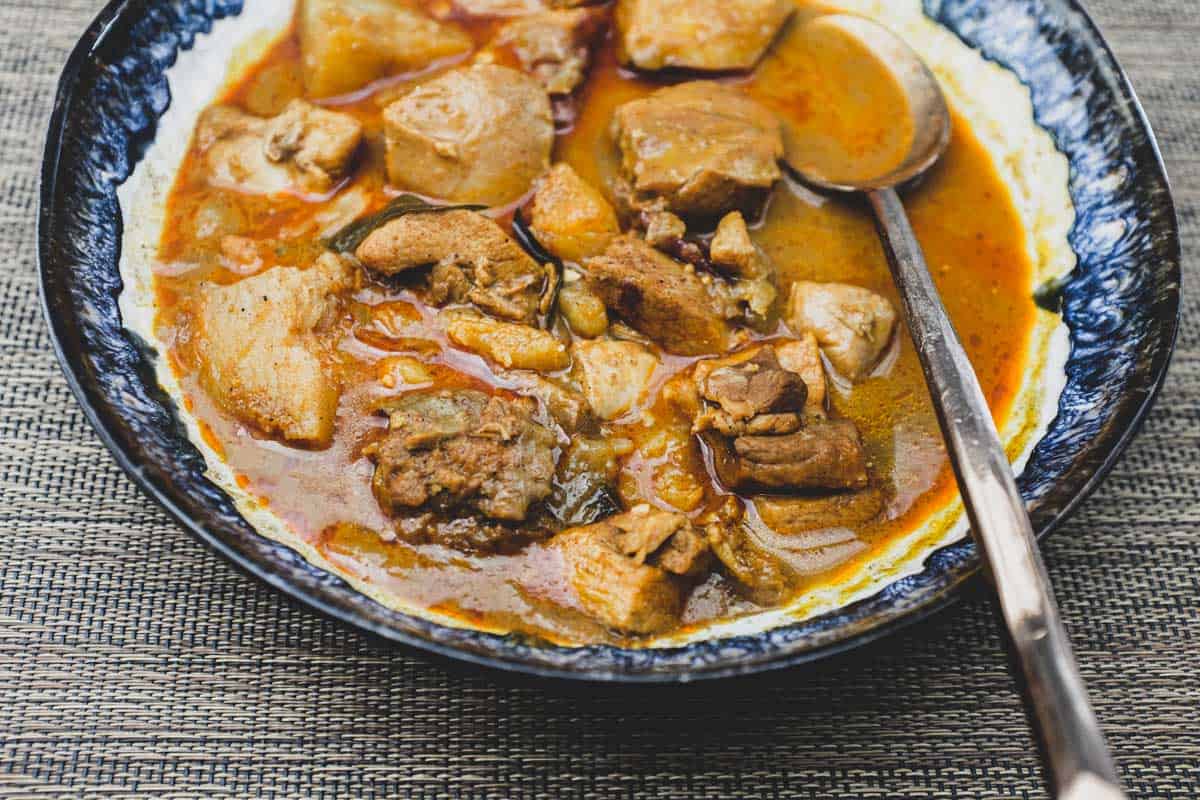 Few dishes makes me happier to eat than a Malaysian Chicken Curry - insanely simple to make at home thanks to the essential curry powder ingredient - making it the easiest chicken curry recipe on the list. It's perfect for the freezer too, so there is ALWAYS a portion or two on hand for a speedy lunch or dinner married with a delicious roti bread or bowl of jasmine rice.
For a nutty, spicy laden hit of curry greatness, the Pakistani Lahore Chicken Curry delivers on all fronts. A perfect combination of tender chicken, nutty chana dal (lentils) and a simple roll call of ingredients create a surprisingly flavourful sauce. It's one of the family favourites and always on the monthly rotation!
To remind me of my youth in the UK, I'll pop out a Chicken Pathia from time to time, this British/Indian creation evolved from Persia, to India then to The UK. It's a tangy, spicy devil that will awaken taste buds you didn't know you had! This is the way to go for a dish you won't get on many restaurant menus!
If by some freak of nature you've tired of the the Chicken Pathia, then why not head to south India for one of my most prized Indian Chicken Recipes. The Goan Chicken Vindaloo is a marvel of sweet, sour and SPICE! It's feared and revered in equal measure because of its heat, but my authentic recipe gets the spice and the sour level just perfect.
For an exotic, creamy rich coconut sauce, look no further than South East Asia's hidden gem. One of the tastiest you'll ever experience A chicken curry recipe like no other. The Panang Chicken Curry is an intense hit of fragrant lemongrass, chilli, galangal and so much more! It's a staple in my kitchen, will it be a new favourite for you?

Before the South American chilli took root in India, black pepper was the spice of choice. A hit of black pepper heat is like no other spice. A wonderful lingering heat, quite unlike any other. This ancient Indian Black Pepper Chicken Curry is often left off the restaurant menu, so to experience it at home yourself is something special indeed!
Mughlai chicken is very similar to a chicken korma recipe. The creamy, rich sauce of this Chicken Mughlai curry gets its texture from ground nuts, namely almonds. It's a super simple curry to put together and a real winner. This northern Indian curry is another regular in my household and like all chicken curries, freezes brilliantly.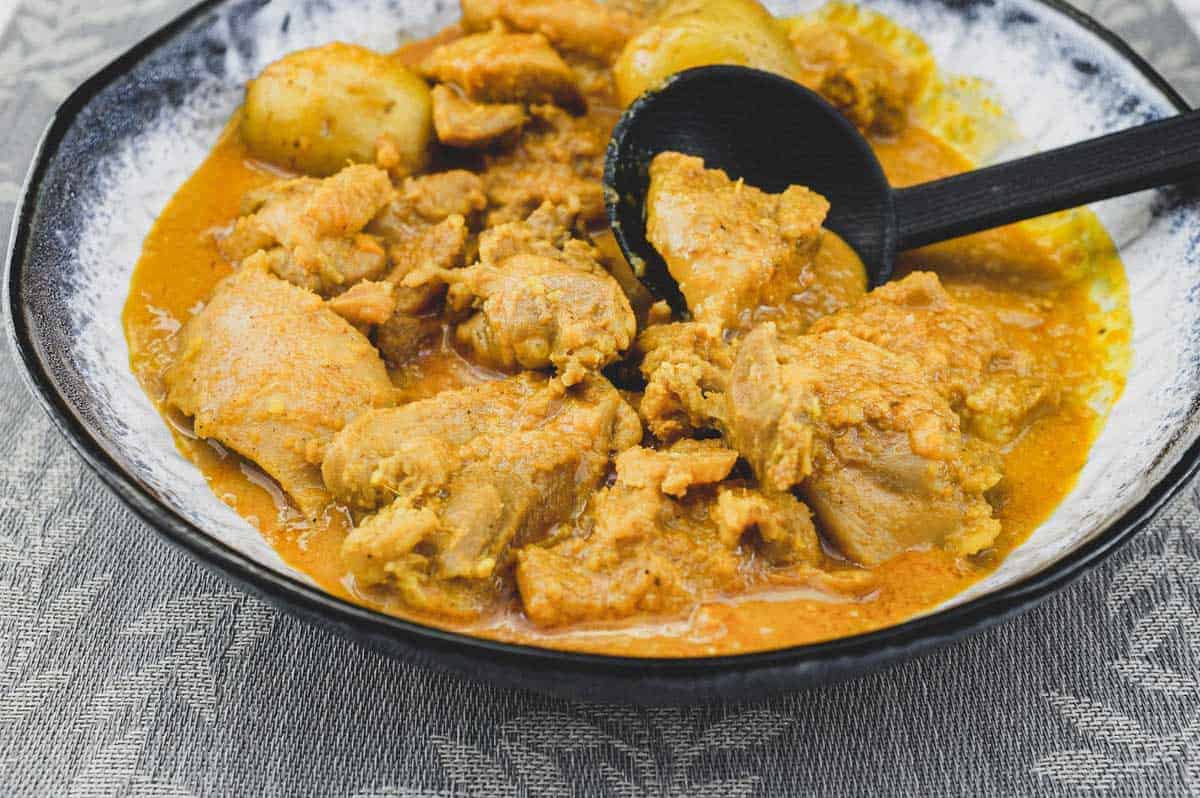 The joy of Malaysian Chicken Kapitan curry cannot be adequately expressed in words. You must experience it once in your life. Fragrant and mild, creamy and rich, this coconut curry is a thing of marvel. There is always a Kapitan in my freezer - always! Malaysian food is one of the most underrated foods in all the world, and this curry one of its stars! Check it out.
It doesn't end with chicken... discover more curries from cookeatblog.com
If you're in the mood for another meat or are tempted by fish or vegetables then try one of my other delicious curries.
More recipes featuring chicken.
Got chicken but don't want a curry? What's wrong with you!? Fear not, I have more delicious recipes featuring the World's favourite bird.