Lamb Ragù with Pappardelle
Lamb ragù is a wonderfully favoursome sauce for pasta, particularly the thick ribbons of pappardelle. They're perfect for soaking up all that rich, fragrant sauce. This lamb ragù might just be my favourite Italian recipe.
Nothing fills me with more joy than cooking this amazing lamb ragù recipe with pappardelle pasta. It's such a triumph of flavour and aroma and a recipe that I've been gradually perfecting for 20+ years. Rich, fragrant and herbaceous it is one of my most requested pasta dishes.
My recipe has taken shape over the years to this fail-safe, versatile version that always delivers on taste. It's packed with flavour and rich but not heavy at all which makes it a nice alternative to some Italian meat sauces. It's filling, but not roll-around-the-floor filling!
I mostly eat my lamb ragù with pappardelle pasta as it's traditionally how it's served, but I'll pair it with any kind of pasta in all honesty. Pappardelle is a great vehicle for soaking and mopping all the flavourful sauce, which is probably why Italians (and me) love the two together.
What is Ragù?
Ragù refers to a 'stew' in Italian. Generally speaking it usually means a meat sauce, but not always. Typically it's a sauce created by cooking various cuts of meat, low and slow over many hours to create soft and tender results in a condensed sauce.
Ragù sauces are eaten in a couple of ways in Italy. Sometimes the stewed meat is removed from the sauce and eaten as a secondi (second) course while the sauce is eaten with pasta as a primi (first) course.
Other times, the meat used is ground/minced or shredded into the sauce for an all in one experience.
In Italy, there are many types of ragù sauces and countless variations on ingredients. My sauce is more Northern Italian in style and doesn't feature tomatoes. It also uses white wine over red which gives a lighter, more fragrant end result. It also uses lots of herbs to add even more flavour!
Why it works?
So much flavour! I can't express how tasty this sauce is! It's intensely yummy, umami condensed, herbaceous and meaty. But here's the best thing, it's not too heavy. It's also super easy to make at home.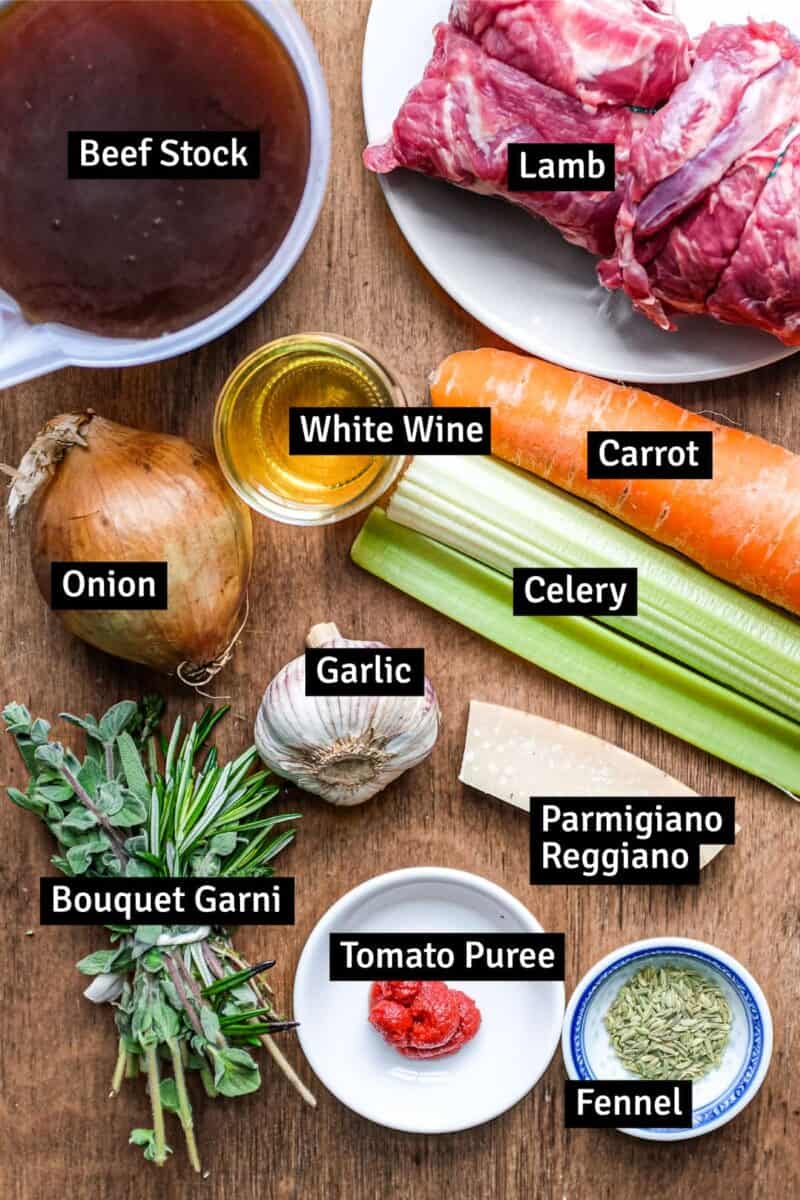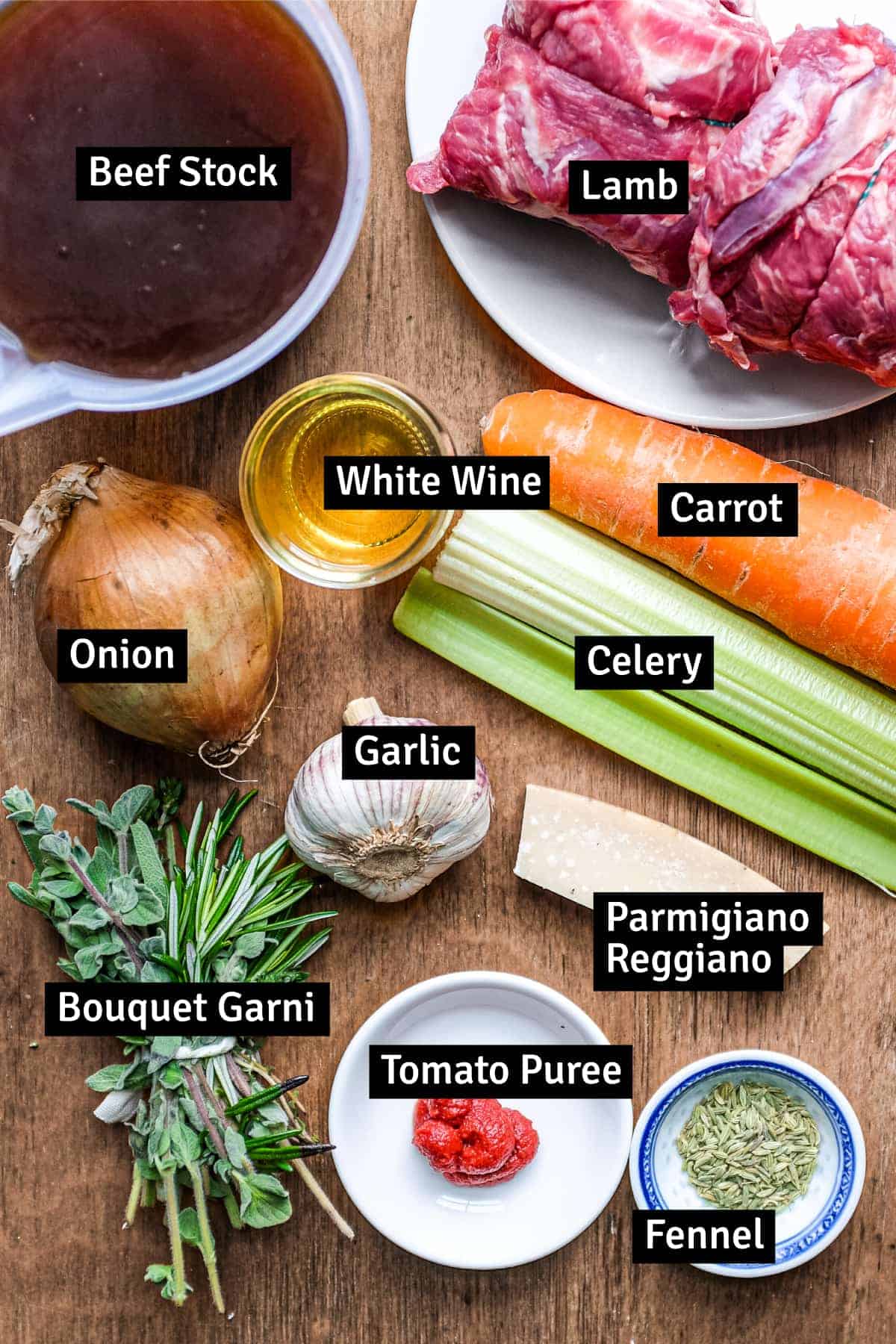 Stuff You'll Need
The Lamb Ragù is so easy to put together. Over the years I've narrowed down the ingredients into my 'greatest hits', where each one has an important role to play.
Lamb - My favourite meat, the sweet, lightly gamey flavour is everything! I change the cut of lamb I use all the time. Shoulder, leg and shanks are all good to use. The one thing always do is keep it to one or two large pieces. We'll be fishing it out of the sauce later, so lots of bits can be annoying to find. Shanks are particularly good to use, because the bone adds a tonne of flavour. Use whatever wedge of lamb you can get hold of bone in or out, but not chops!
Onion, celery and carrot and garlic - the cornerstone to any Italian sauce.
Fennel seeds - just a little brings it's sweet anise flavour (the essence if Italy) to the sauce.
Tomato puree - a little of this adds an extra depth to the sauce. One tablespoon is plenty, this is not a tomato sauce.
Herbs - I create a bouquet garni, tied together with string of my favourite stewing herbs. Always oregano or marjoram and then a combination of whatever I have, namely thyme, rosemary, sage and sometimes tarragon. No basil, that's more of a Southern Italian flavour. This bundle is fished out at the end, hence the tie. You can also stuff them into herb bags.
White wine - lots of sauces like Neapolitan Ragù and Peposo all Fornacina call upon red wine, this ragu uses a dry white, which keeps the flavour lighter and more fragrant over deep and rich.
Beef stock/broth - will bring the umami, meaty roundness to the sauce. Use lamb stock if you can get it, beef is easier to find. Or, make your own.
Parmigiano Reggiano - a little salty, umami cheesiness finishes off the flavour!
Step by Step
Making the ragù at home is easy. There aren't many complicated steps to follow, all you need is some time to wait for the meat to soften and the sauce develop. You'll also need some kind of blender. I recommend an immersion blender for a fuss and mess-free experience.
Step 1 -

Sear the lamb pieces in a little oil until

they're

browned all over then remove from the pan

Step 2 -

Add the diced onion, celery and carrot and

sauté for a few minutes
Step 3 - Add the garlic and fennel and sauté for a couple of minutes
Step 4 - Add the tomato puree and wine and stir briefly to burn off the alcohol
Step 5 - Add the herb bundle and the pour in the stock/broth. Bring this to a boil then reduce the heat and cook gently for 3 hours with a lid on
Step 6 - fish out the meat and shred it, throwing away any bones, fat and gristle
Step 7 - discard the herb bundle then using your immersion blender, blend the sauce until smooth and creamy
Step 8 - Return the meat to the pan along with some Parmigiano Reggiano and stir until fully combined. That's it, your ragù is done!
All that's needed now, it for you to cook your pappardelle pasta and toss it through a little sauce. Bellissimo!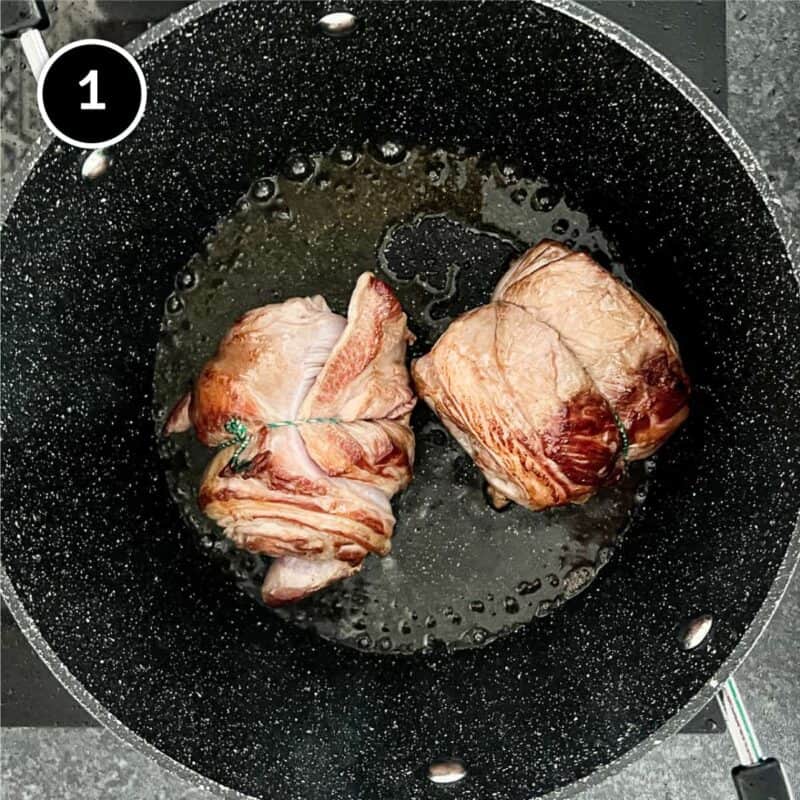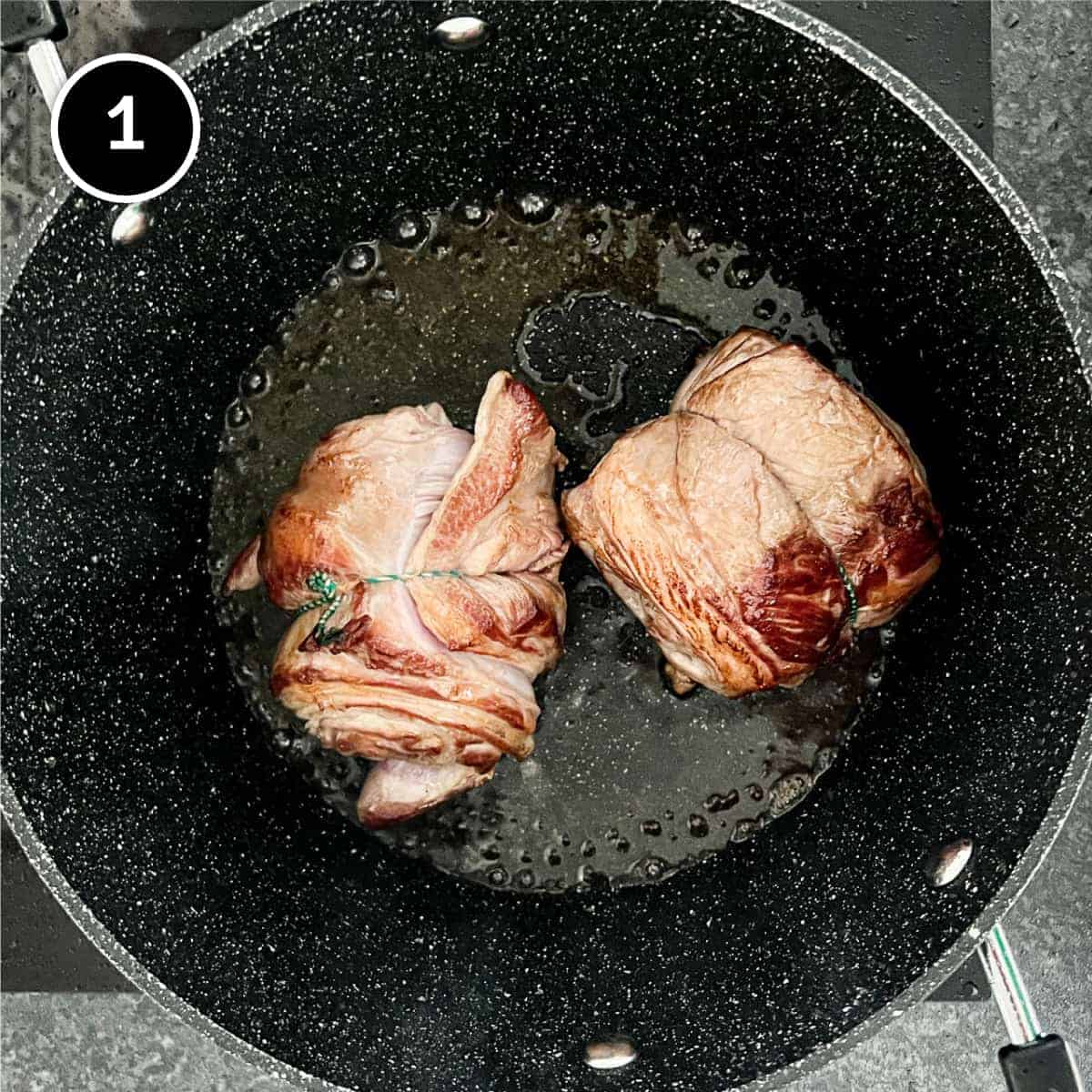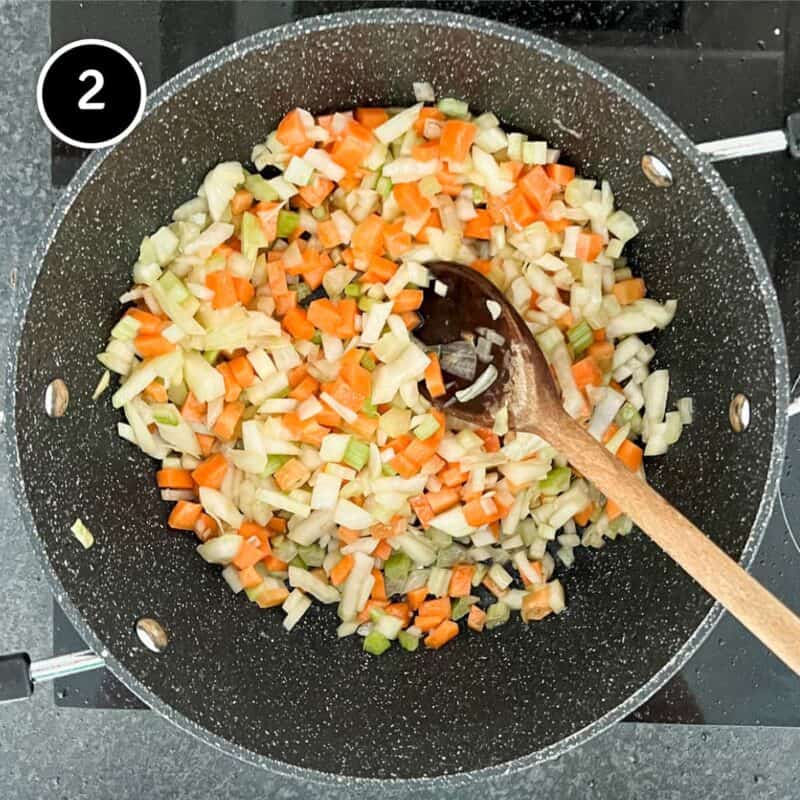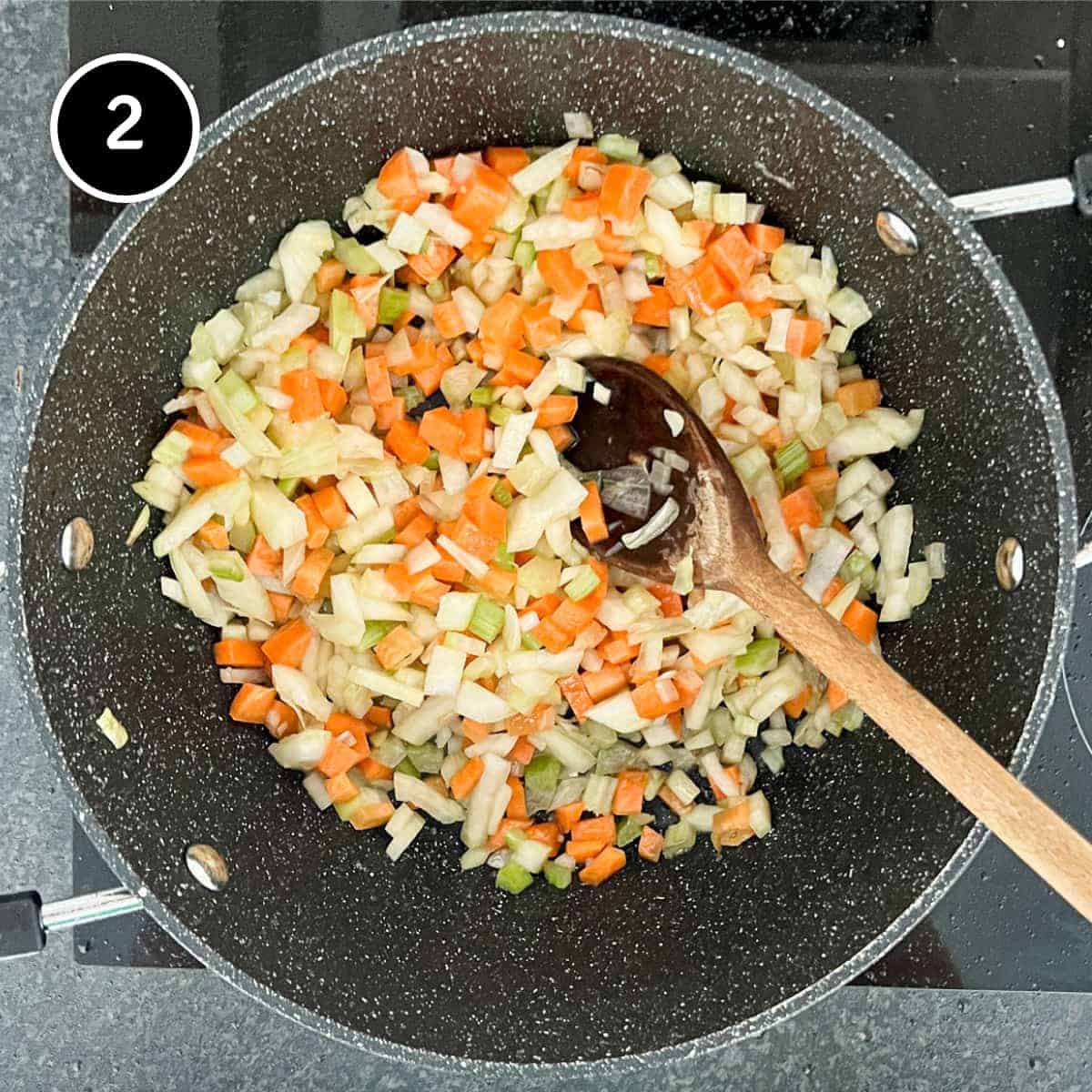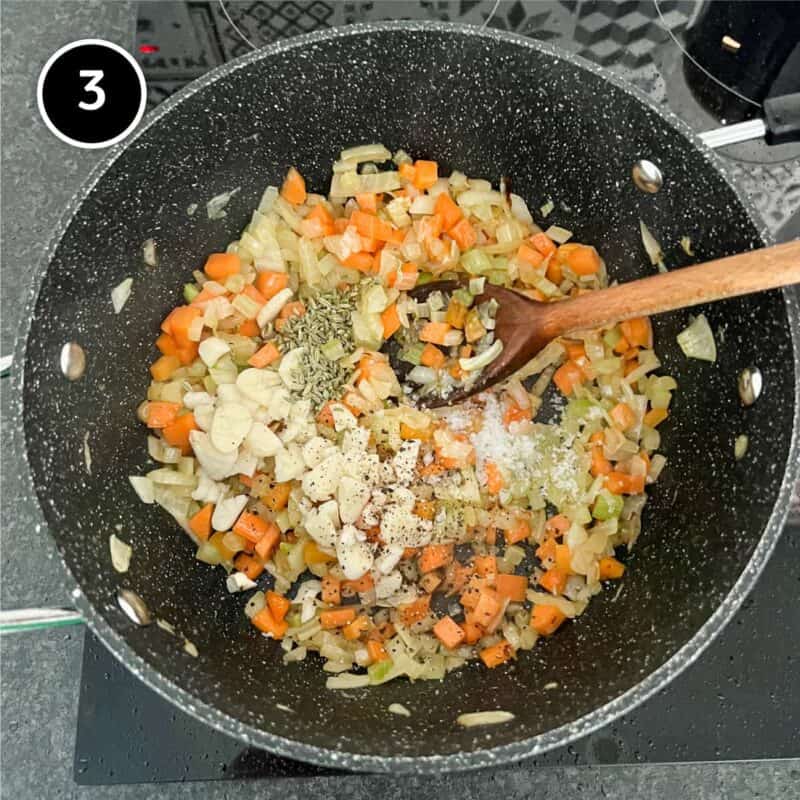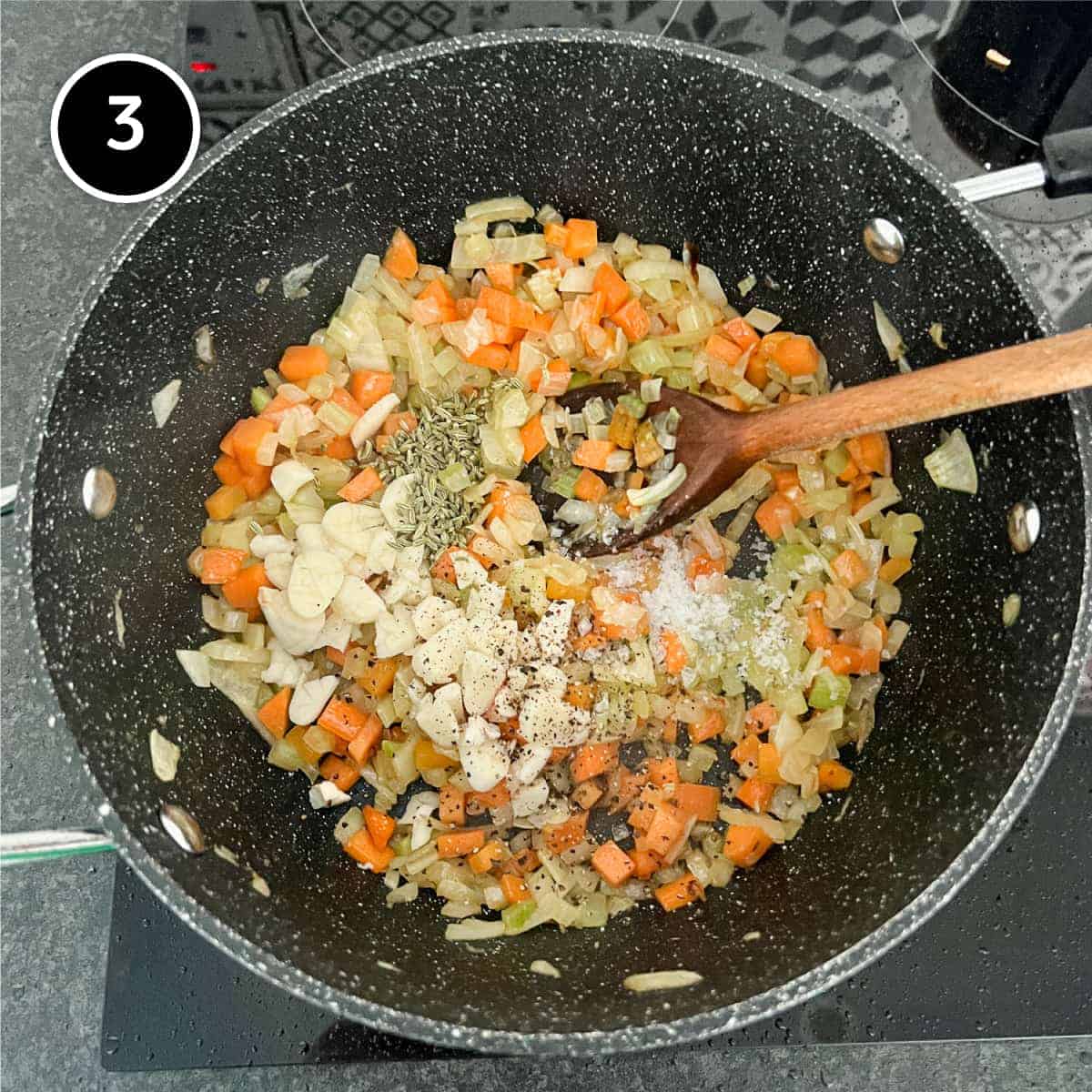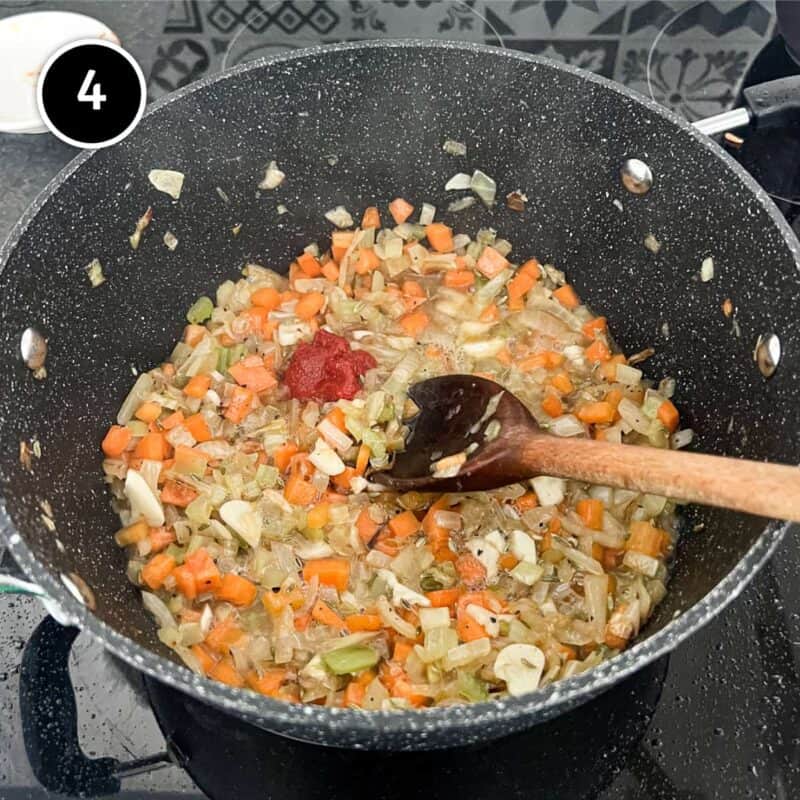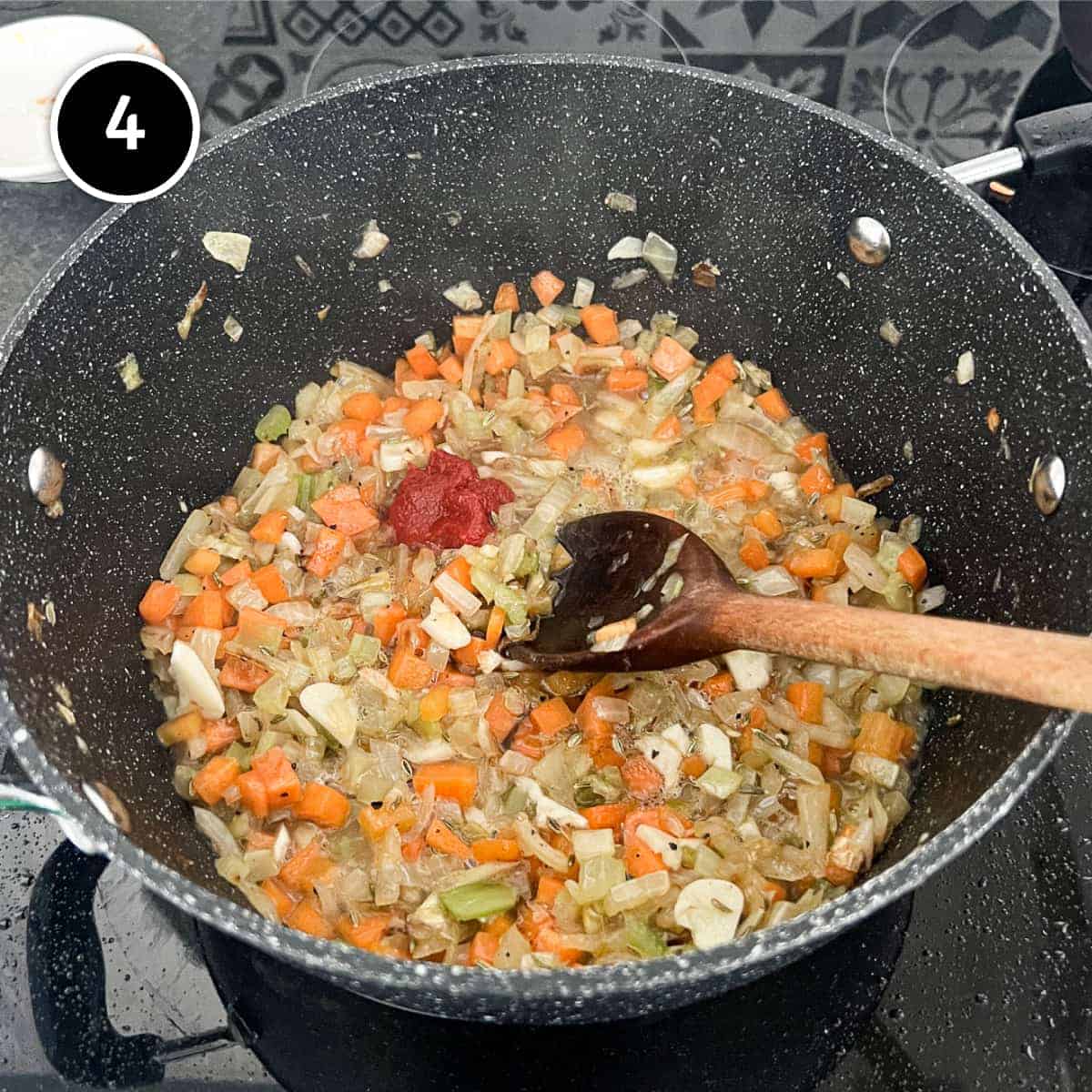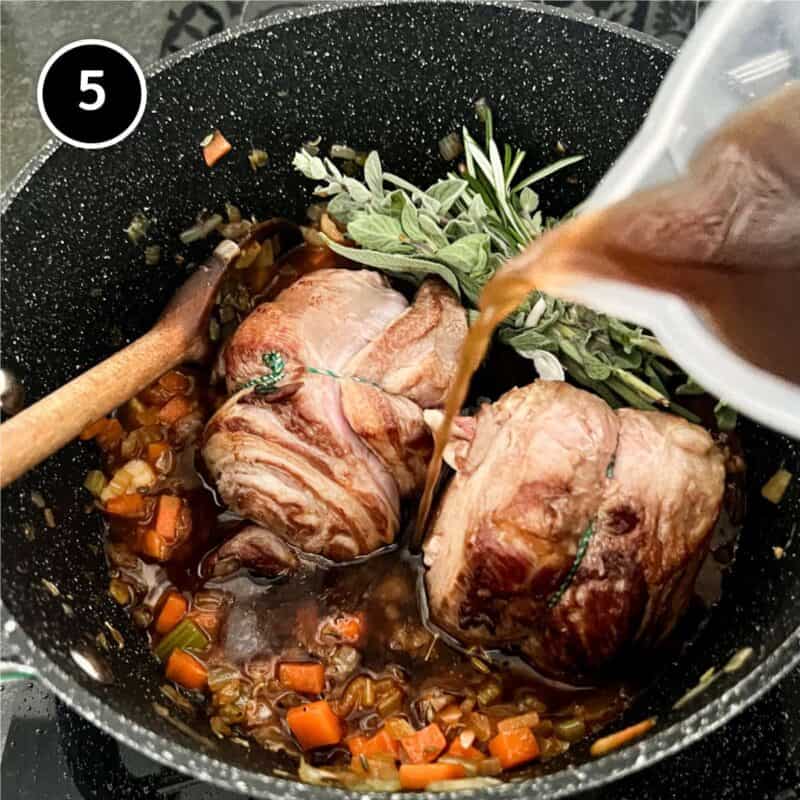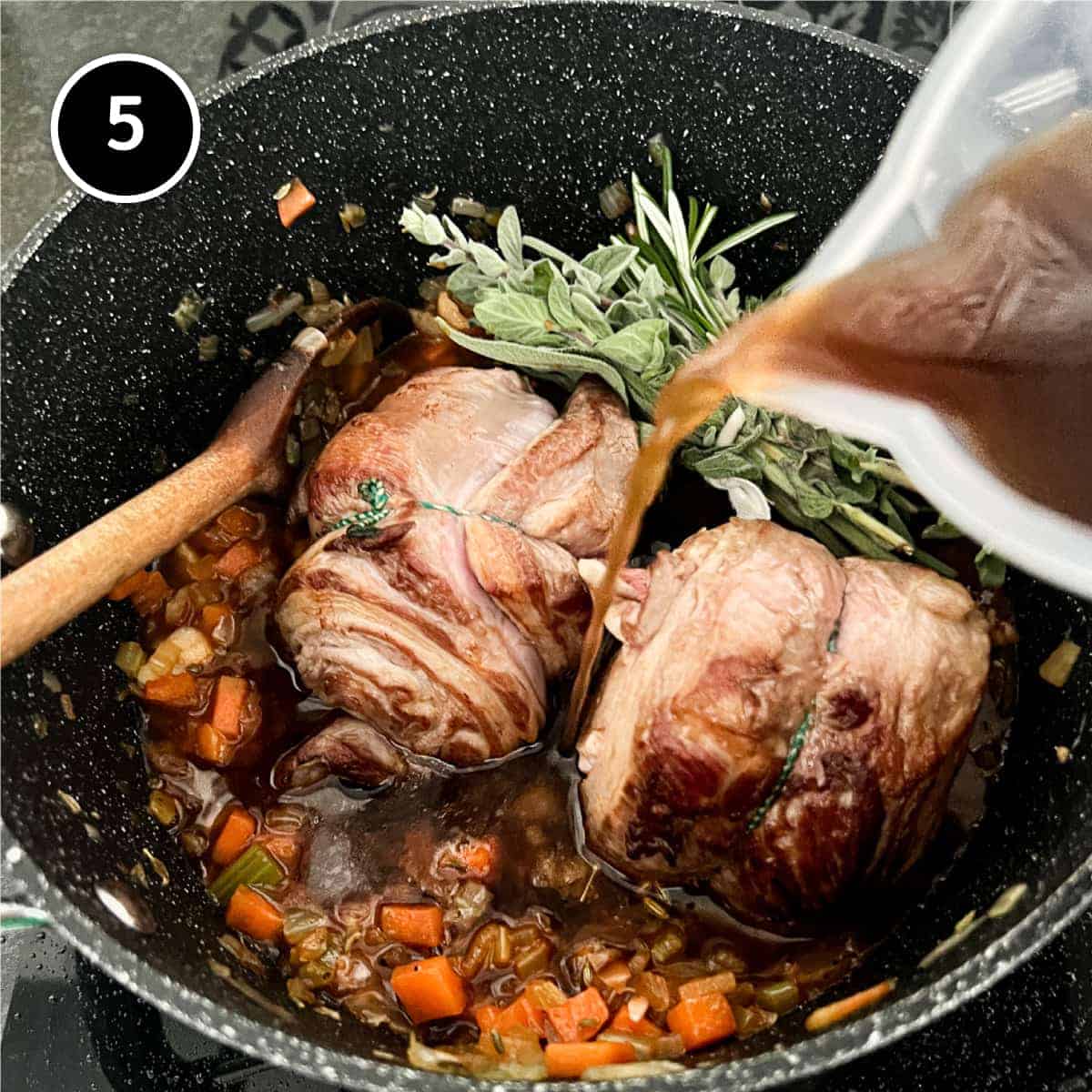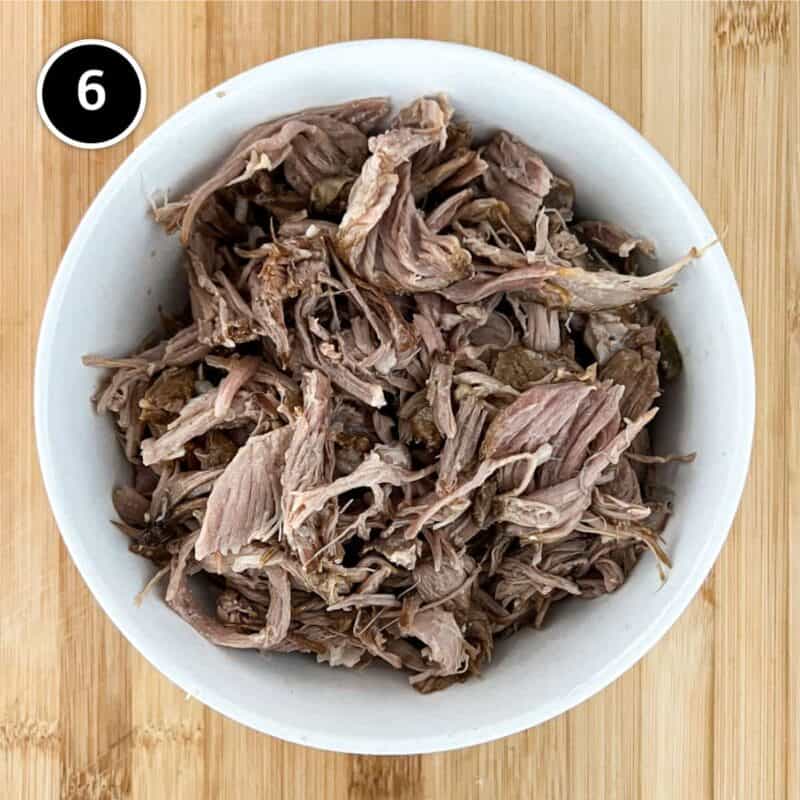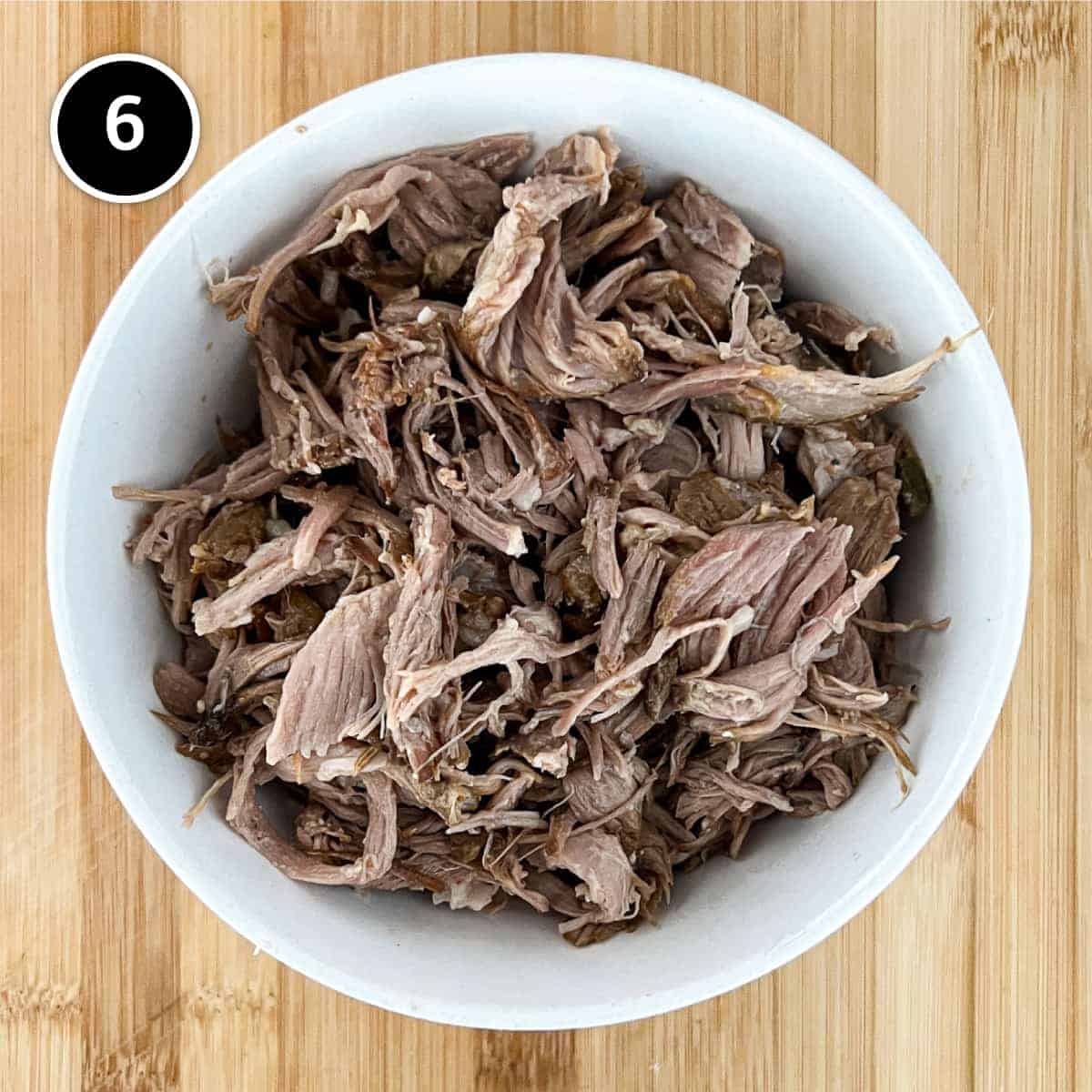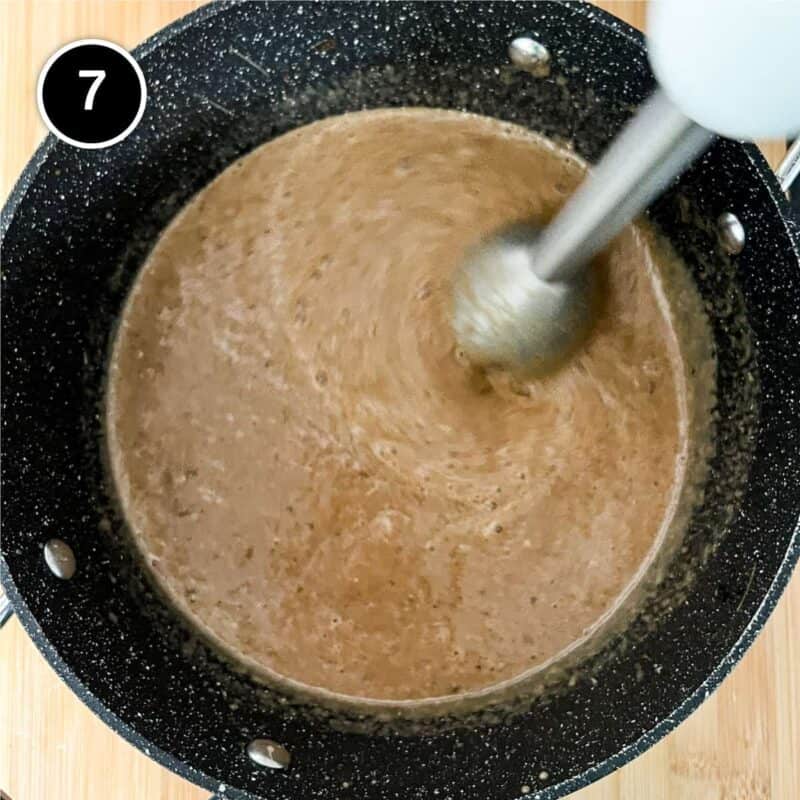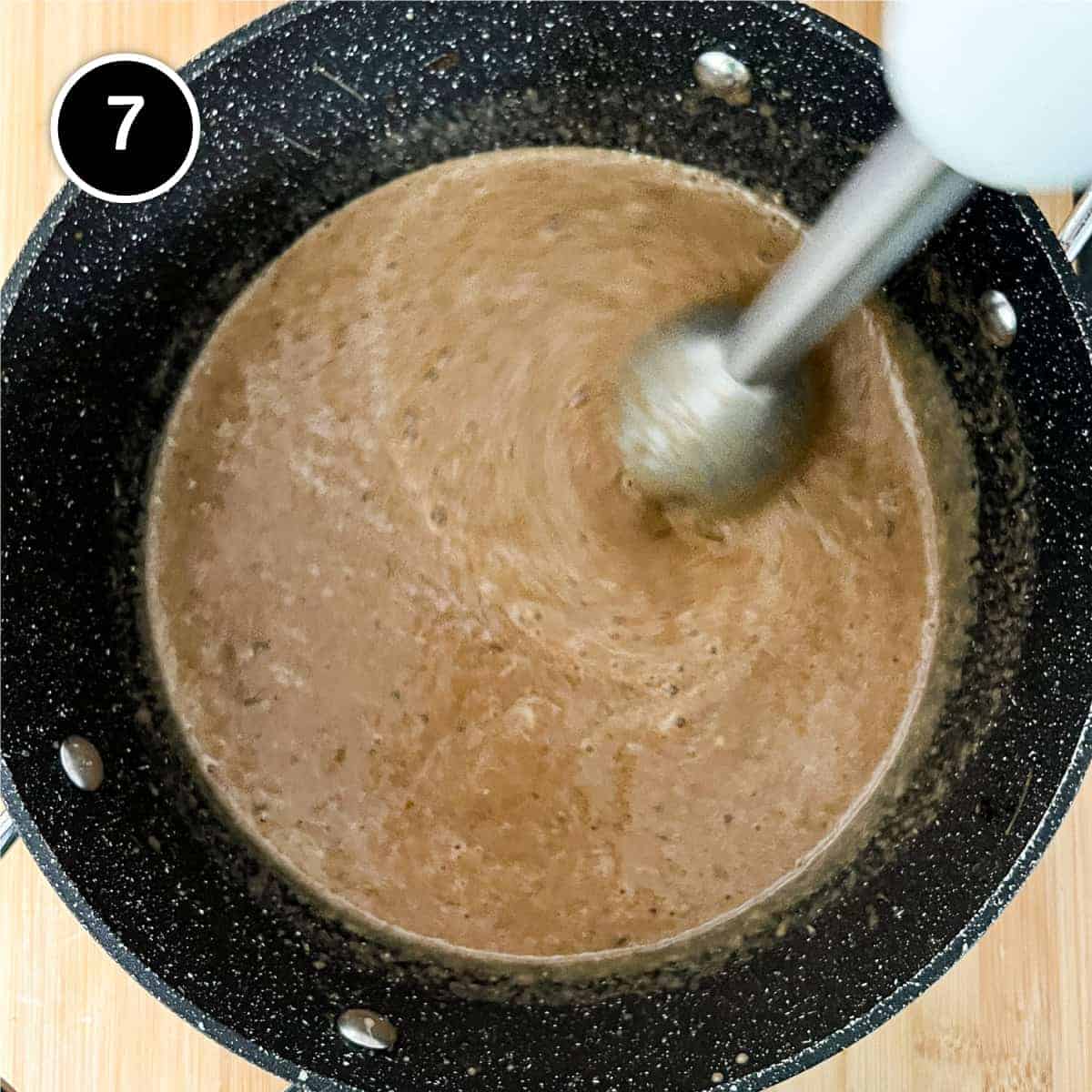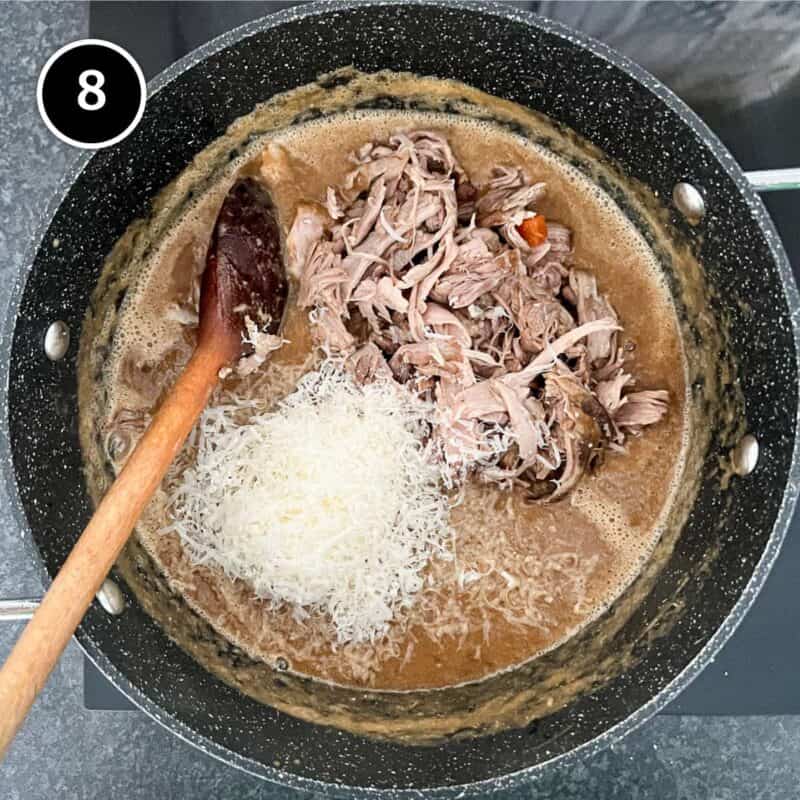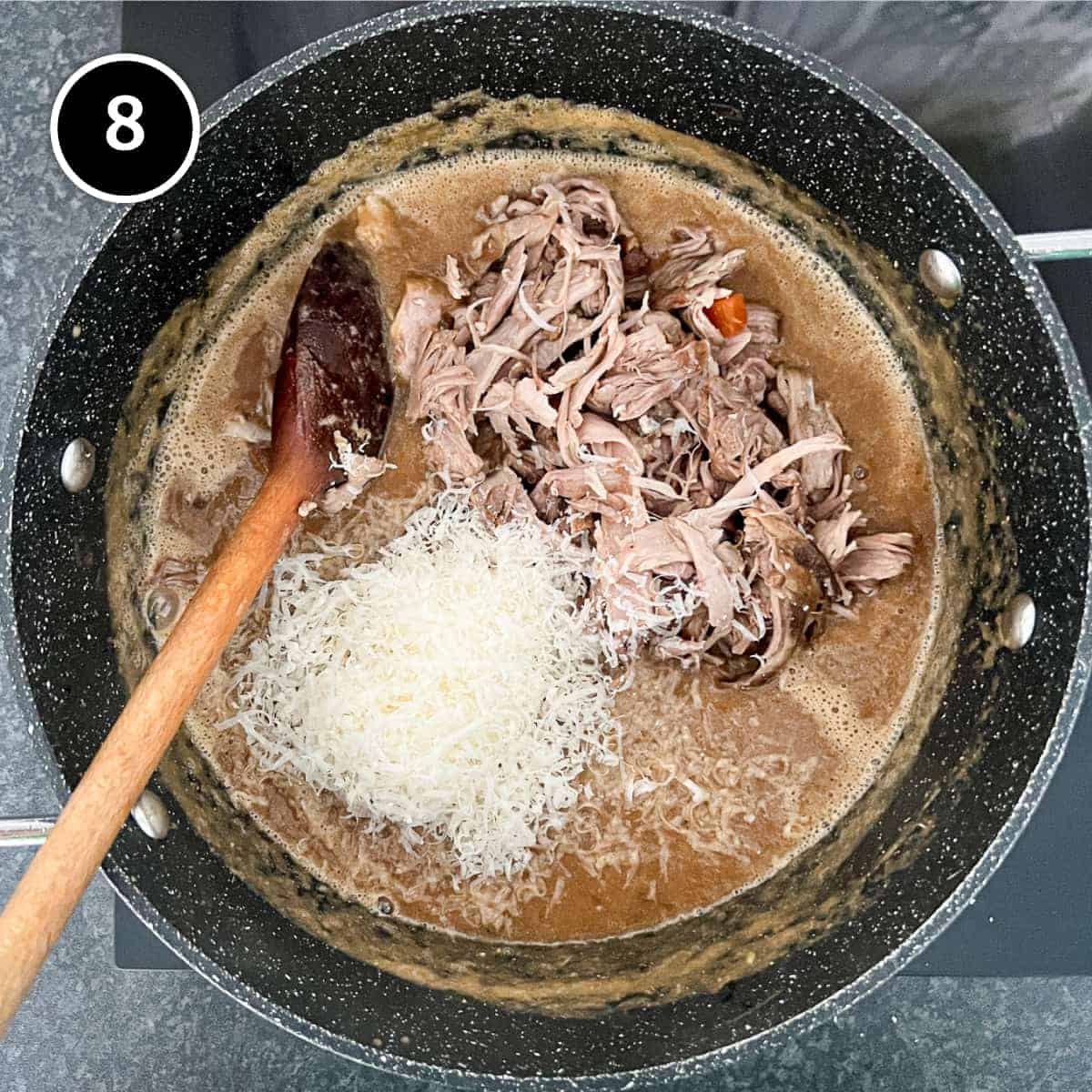 Pro Tips and Substitutes
A stick blender - saves a lot of hassle and mess. But you can blend the sauce in batches using a blender or food processor too.
Alternative meats - You can use beef or pork for this sauce too, but lamb is king!
Bake it - Instead of cooking on the stove top, you can use a cast iron casserole pan and bake at around 150ºC/300ºF with the lid on for 3 hours. You can also cook with a slow cooker over 6 hours.
Speed things up - For pressure cooking/Instant Pot, use the sauté feature up to 'Step 5' then cook under pressure for 1 hour. Follow the recipe from stage 6 onwards and normal.
Peas! - Add a little freshness by adding a cup of frozen peas at the end, once the sauce is blended, and cook for a few minutes until the peas are done.
Serving & Storage Suggestions
I like to follow tradition and serve lamb ragù with pappardelle pasta, but the sauce pairs with all kinds of pasta varieties. Fettuccini, tagliatelle, spaghetti, penne, rigatoni will all work perfectly too for example. If you want to make your own pappardelle, follow my simple guide on how to make fresh egg pasta.
Storage
Fridge -

the sauce will stay good in the fridge in an

airtight

container for up to a week.

Freezer -

this sauce freezes perfectly. I portion up into single serves and it stays good for up to 6 months.
Alternative uses
Lamb Lasagne -

This sauce makes for an excellent base for an amazing lasagne! I make a simple béchamel sauce and layer it between pasta sheets with the ragù. I end with a generous layer of béchamel

and a healthy sprinkling of Parmigiano Reggiano or Pecorino and Mozzarella. It's to die for.
Ready to get cooking?
So, I can't sing the praises of this Italian Lamb Ragù any more than I already have. It's truly a fabulous marriage of fragrance and flavour and perfect any time of year, but so wonderful in Autumn and Winter when all you need is a warming, comforting bowl of pasta to make the World right.
As I share this recipe with you, I am fully aware of the leftover sauce currently in my fridge, soon to be not in my fridge any longer. Buon Appetito! I hope you enjoy!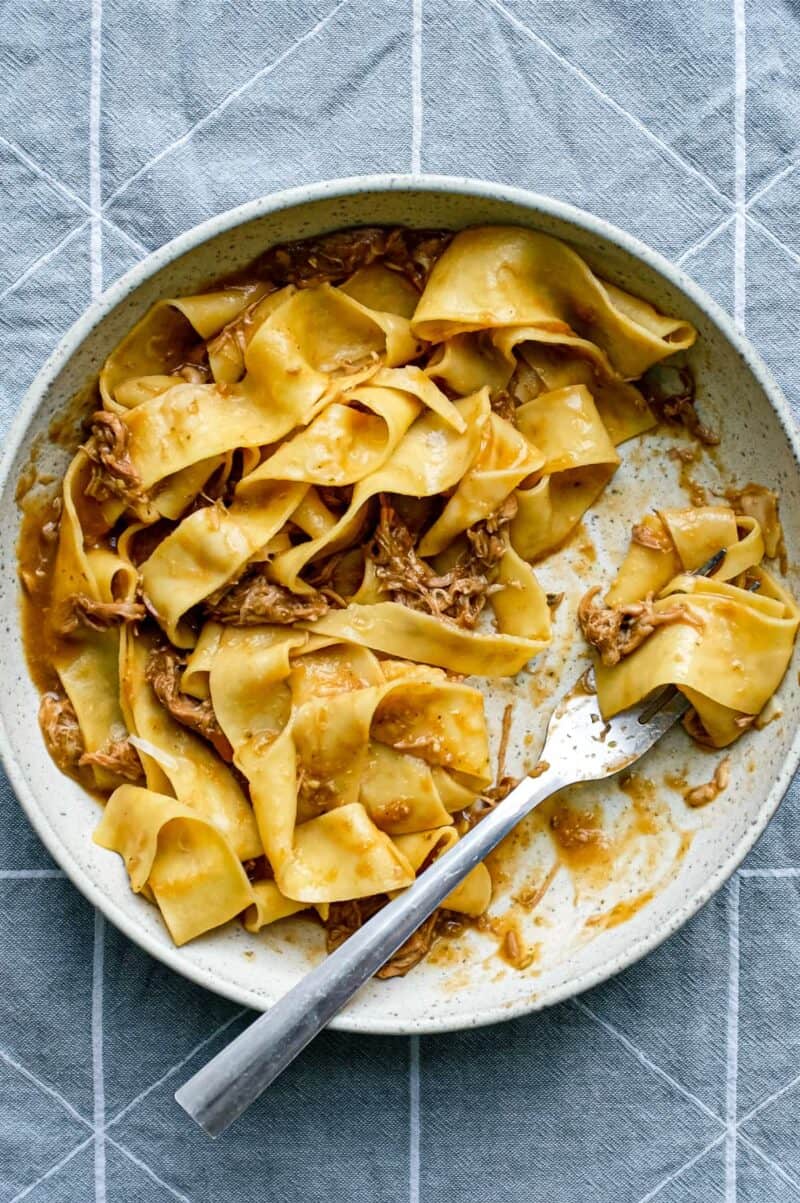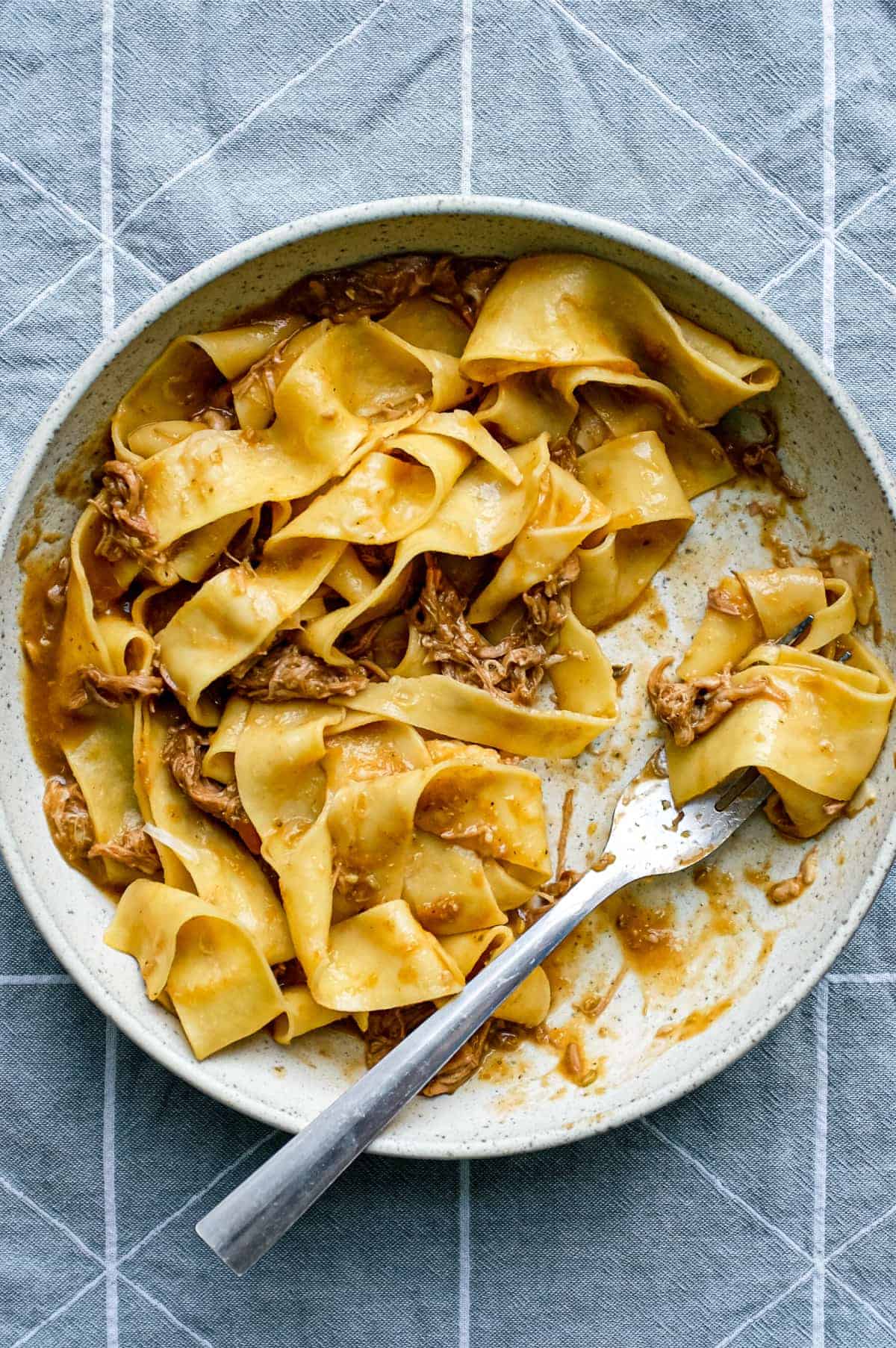 More delicious Italian recipes
If you liked my lamb ragù, I'm sure you'll love some more of my favourite Italian recipes.
This recipe uses affiliations and may receive a commission based on your activity (link clicks). Learn more.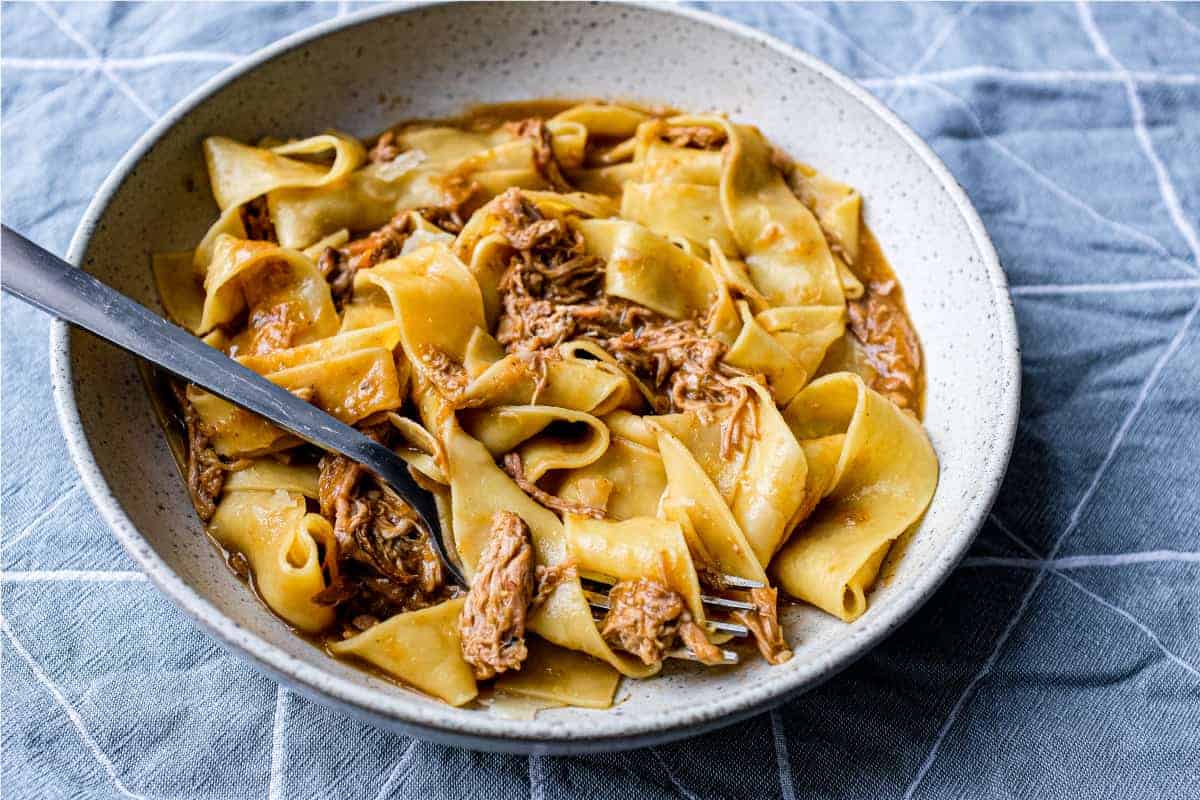 Lamb Ragù with Pappardelle
Rate this recipe
Print Recipe
Pin Recipe
Save Recipe
Go to Collections
Calories (per serving) |
636
Ingredients
2

tbsp

olive oil

1.3

lb

lamb

(leg, shoulder, shanks etc. in one or two large pieces). If you use bone in lamb or shanks make it 1kg/2.2lb. If you used shanks, use them whole.

1

large onion

(diced)

1

large carrot

(diced)

2

celery stalks

(diced)

4

garlic cloves

(chopped)

1

tsp

fennel seeds

1

tbsp

tomato puree

200

ml

white wine

1

l

beef stock

Salt & pepper

1

large bouquet garni

(I used 2-3 stems each of fresh thyme, sage, rosemary and oregano)

1/2

cup

freshly grated Parmigiano Reggiano

Pappardelle pasta

(homemade or store bought, about 3oz/85g per person)
Instructions
In a large casserole pan with a lid, heat the oil over a moderate heat until hot then add the lamb pieces and cook for 4 minutes on each side turning to brown all the meat well. Remove from the pan.

To the pan, add the onion, carrot and celery. Cook for 4 minutes until soft.

Add the garlic, fennel seeds and season generously with salt and pepper.

Stir in the tomato puree and then pour in the wine. Sizzle for 2-3 minutes to reduce the liquid.

Pour in the beef stock and add the bouquet garni then bring to a boil.

Return the meat to the pan and reduce the heat to low to get a slight simmer.

Cook gently for 2-3 hours (lid on), turning the meat occasionally until it's soft.

Remove from the heat and discard the bouquet garni.

Carefully remove the meat from the pan and place on a large board to cool slightly for 10 minutes.

Using a stick blender, blend the cooking liquid into a thick creamy sauce, the consistency of double cream. Reduce for 10-20 minutes over a moderate high heat if necessary - stirring to avoid sticking.

Using a knife and fork, flake the meat into smallish pieces. Discard any fat, gristle or bones.

Return the meat to the pan and stir in the parmigiana reggiano.

Cook your pappardelle and then toss in some of the sauce with a bit of the pasta cooking liquid. Serve.
Nutrition
Calories:
636
kcal
(32%)
|
Carbohydrates:
13
g
(4%)
|
Protein:
35
g
(70%)
|
Fat:
45
g
(69%)
|
Saturated Fat:
18
g
(113%)
|
Polyunsaturated Fat:
4
g
|
Monounsaturated Fat:
20
g
|
Cholesterol:
116
mg
(39%)
|
Sodium:
810
mg
(35%)
|
Potassium:
1030
mg
(29%)
|
Fiber:
3
g
(13%)
|
Sugar:
4
g
(4%)
|
Vitamin A:
2959
IU
(59%)
|
Vitamin C:
6
mg
(7%)
|
Calcium:
290
mg
(29%)
|
Iron:
6
mg
(33%)