Mother's Day Recipes. The
Tastiest
treats from around the World
It's time to Celebrate all the mother's in the World! Whether we're there in person, or remembering our loved ones, Mother's Day is the time treat them (or yourself) to something special! I've put together some of my favourite recipes from around the world to help you make the day delicious.
As a thank you to our mothers (past, present and future), Mother's day is the perfect time to serve up a treat and cook something truly fitting. Mother's day is a day to celebrate or remember our Mother's and create a delicious feast.
At www.cookeatworld.com, we want to celebrate all the wonderful mother's around the world and offer up some of our most delicious recipes to help you create a fitting tribute.
Make May 8th a special day
Let's make Mother's Day a day to remember and a day to feast with some of my curated recipes – guaranteed to put a smile on anyone's face.
Cook for your Mother
If you're there in person or bringing over a home cooked treat, there's a delicious recipe to follow and share in person with your mom/mum/mummy/momma…
Not able to see her in person
For those unable to see their mother's on the day (like me), send them a link and have them cook something you know they'd love. Or Zoom call your mother and have them watch YOU eat it!
Remembering Mum
For those who's mother's are no longer with us, pick a recipe you know they would have loved and cook it for you and your loved ones to remember her by.
Breakfast & Brunch
Get her day off to a fabulous start with some of my tastiest Mother's Day Breakfast and Brunch recipes from around the World.
Çilbir (Turkish Eggs)
A wonderful start to her day might be this amazingly decadent and vibrant Çilbir eggs from Turkey. Soft poached eggs in a splendid yoghurt sauce with a vibrant aleppo pepper butter. What a wake up!
View recipe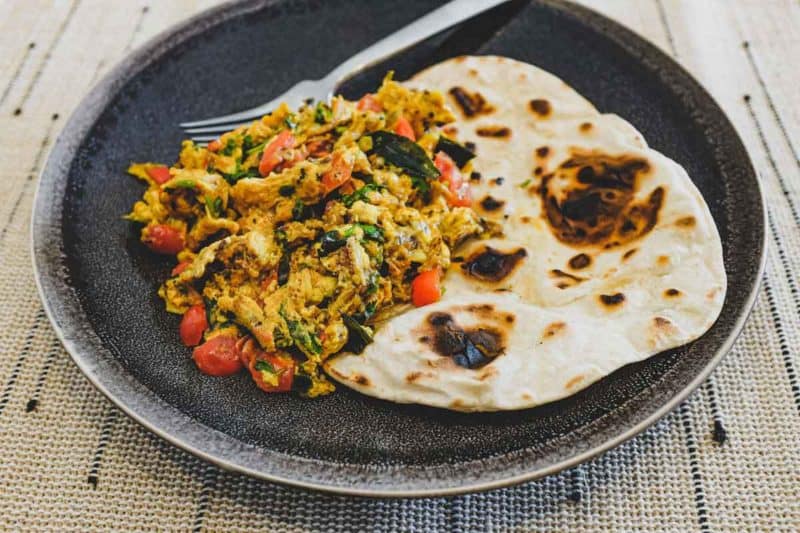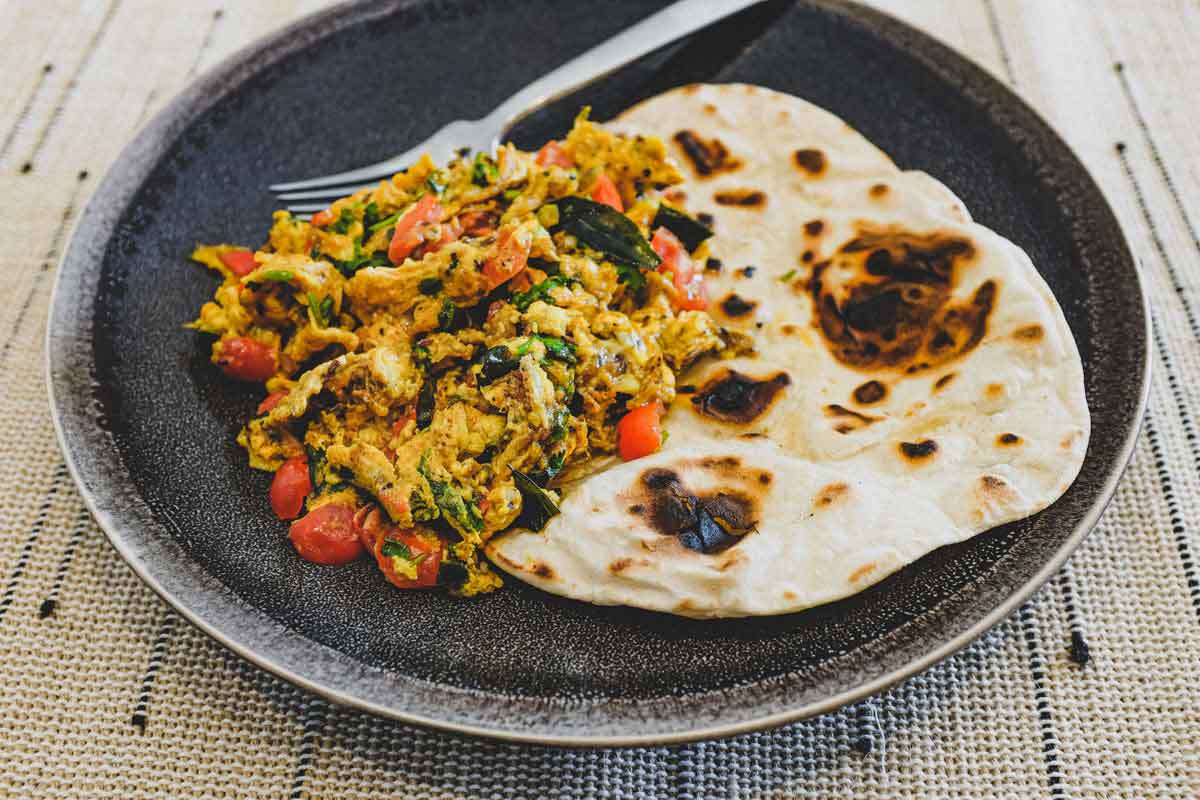 Akuri (Parsi Eggs)
Soft and spiced eggs might be the perfect way to ease your mom into her special day, these Indian Akuri Eggs are delicate and light and something different to share on Mother's day morning.
View recipe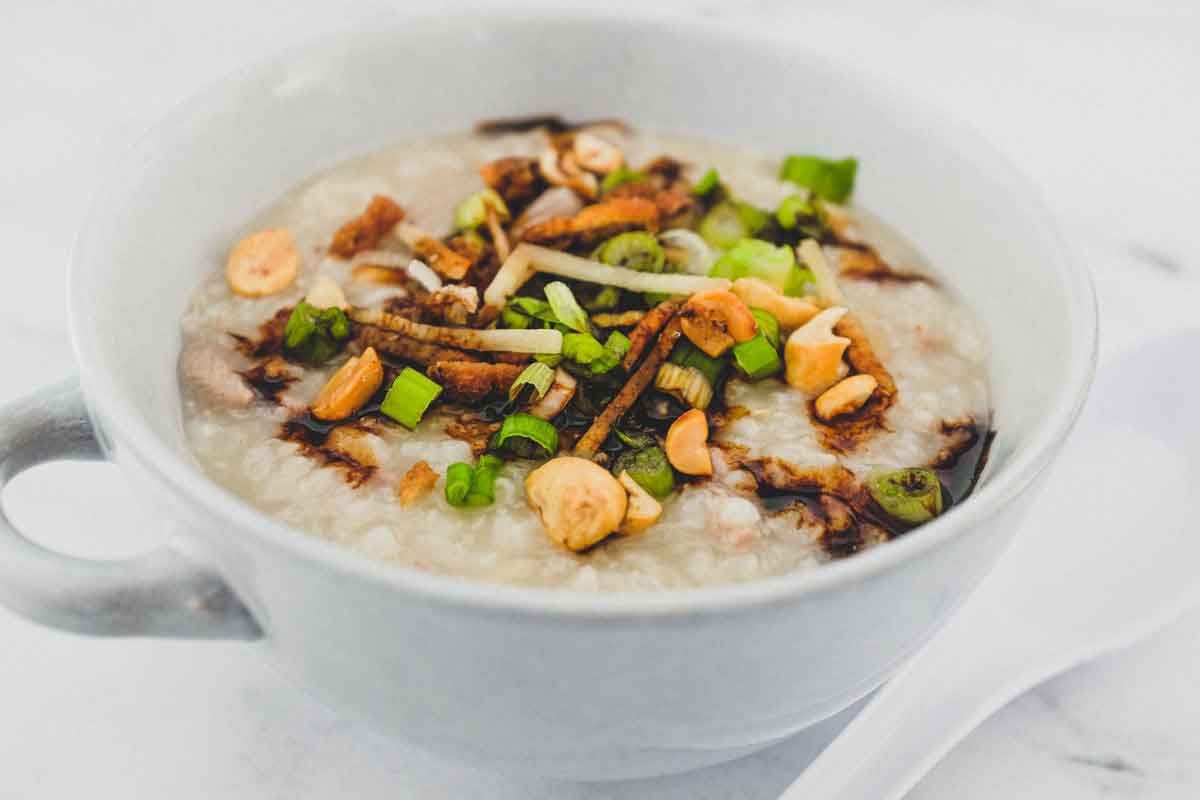 Duck Congee
In China we might celebrate our mother by creating this luxuriant duck congee, a super flavourful rice porridge that oozes flavour, texture and fragrance. We elevate the humble congee with duck and even a few crunchy 5-spice duck skins. Your mother deserves nothing less...
View recipe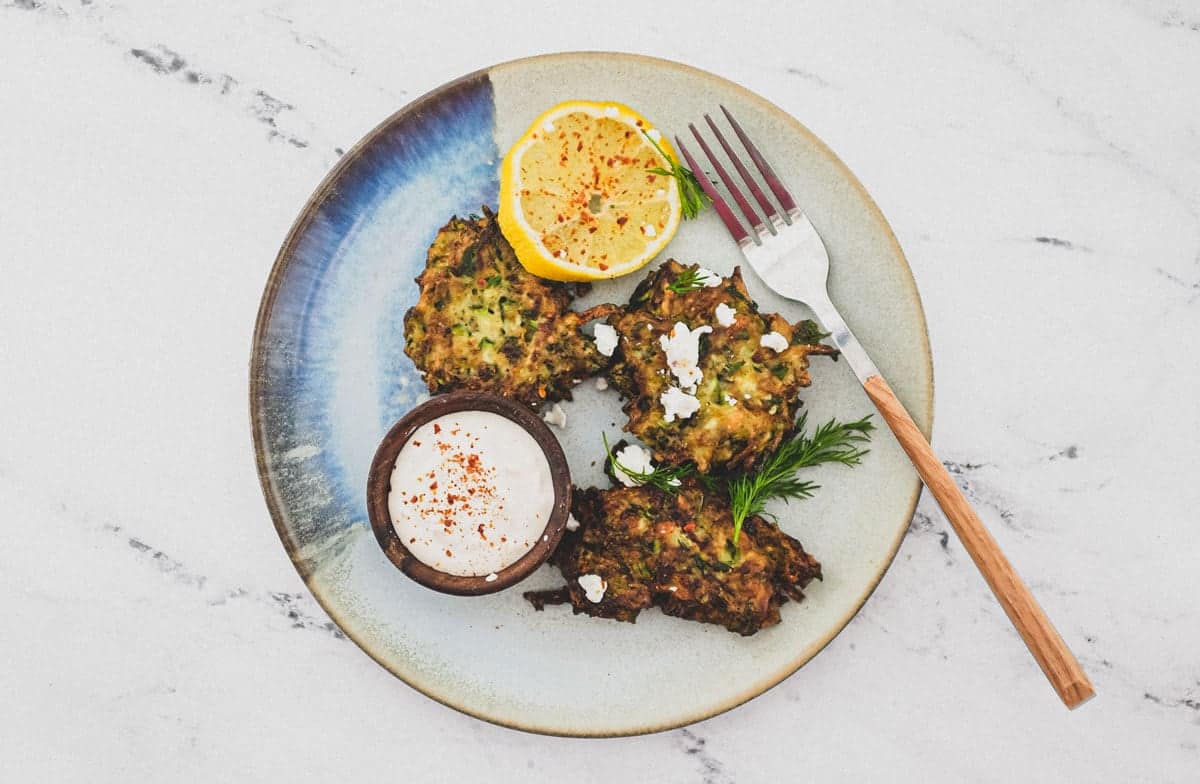 Turkish Mücver (Zucchini Fritters)
Make Mother's Day Mücver's Day with these amazingly light and fragrant zucchini fritters. Soft, crisp and packed full of flavour. They're the lightest, brightest little fried treats ever.
View recipe
Panzerotti (mini calzone pizza with tuna, olives & red pepper)
Tiny pizza pockets, filled with tuna, capers, olives and more. They're the most delicious mini calzone pizza - perfect finger food and packed with flavour and texture. Learn how to make this Italian fried pizza with my simple recipe.
View recipe
Peach & Burrata Salad
The perfect Italian summer salad is waiting! Creamy, soft burrata cheese pairs magnificently with tangy heirloom tomatoes and sweet, juicy peaches. It's a combination like no other and beautiful too. Learn how to make it at home...
View recipe
Appetizers
For a light lunch or the opening to a celebratory Mother's Day feast, some of my appetizer recipes will fit the bill perfectly.
Italian Mezzelune Pasta with Cavolo Nero & Ricotta
Make you mother feel super special with this fresh, homemade pasta in a simple half moon shape. Stuffed with the most flavouursome, soft cavolo nero cabbage and creamy ricotta filling. It's the mother of all pasta dishes.
View recipe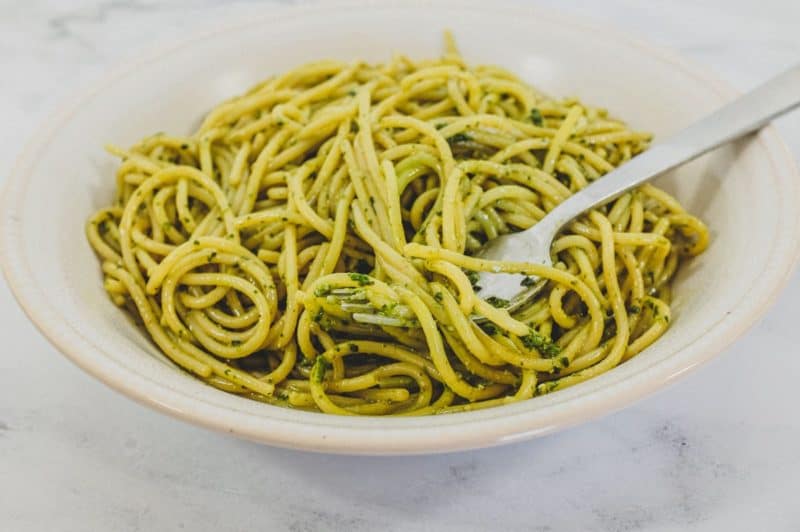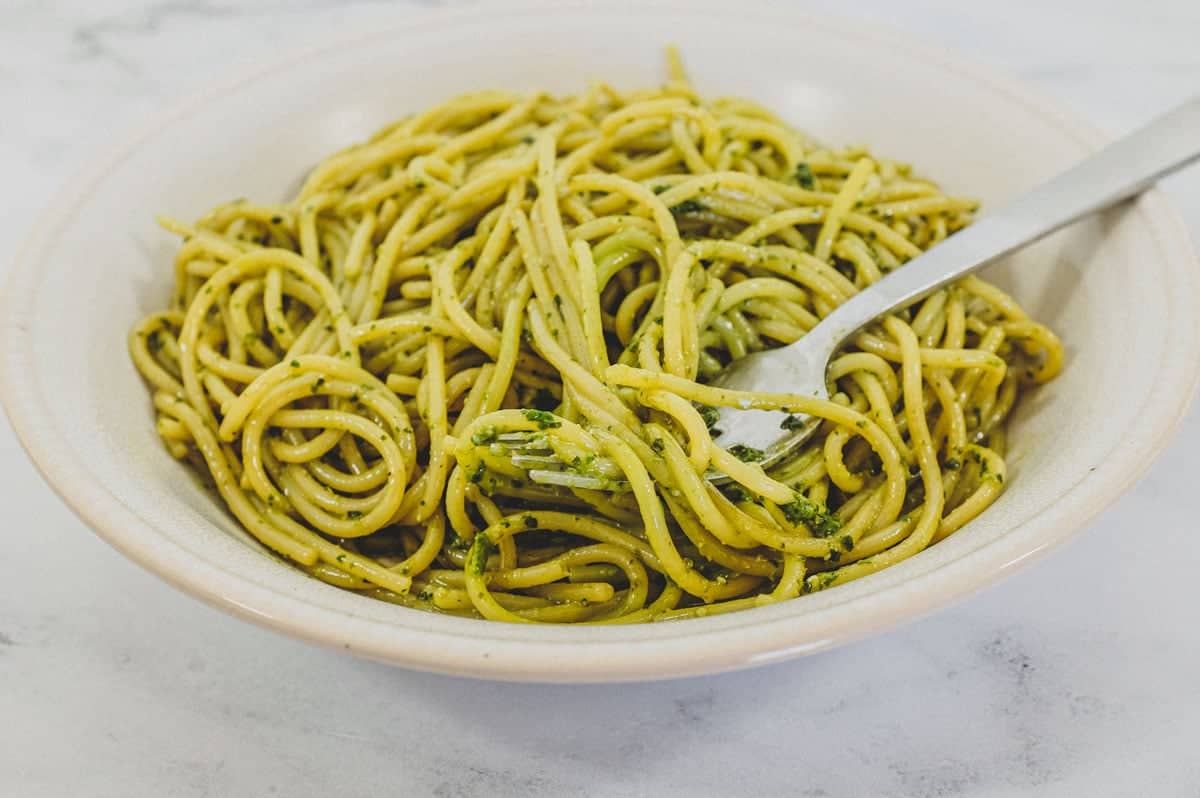 Spaghetti with Pesto Genovese
Pesto Genovese; one of Italy's most successful exports. A perfect combination of floral, fragrant basil with nuts, cheese and garlic that creates a simple, no-fuss sauce for pasta. Homemade is best and this recipe shows you JUST how easy that is...
View recipe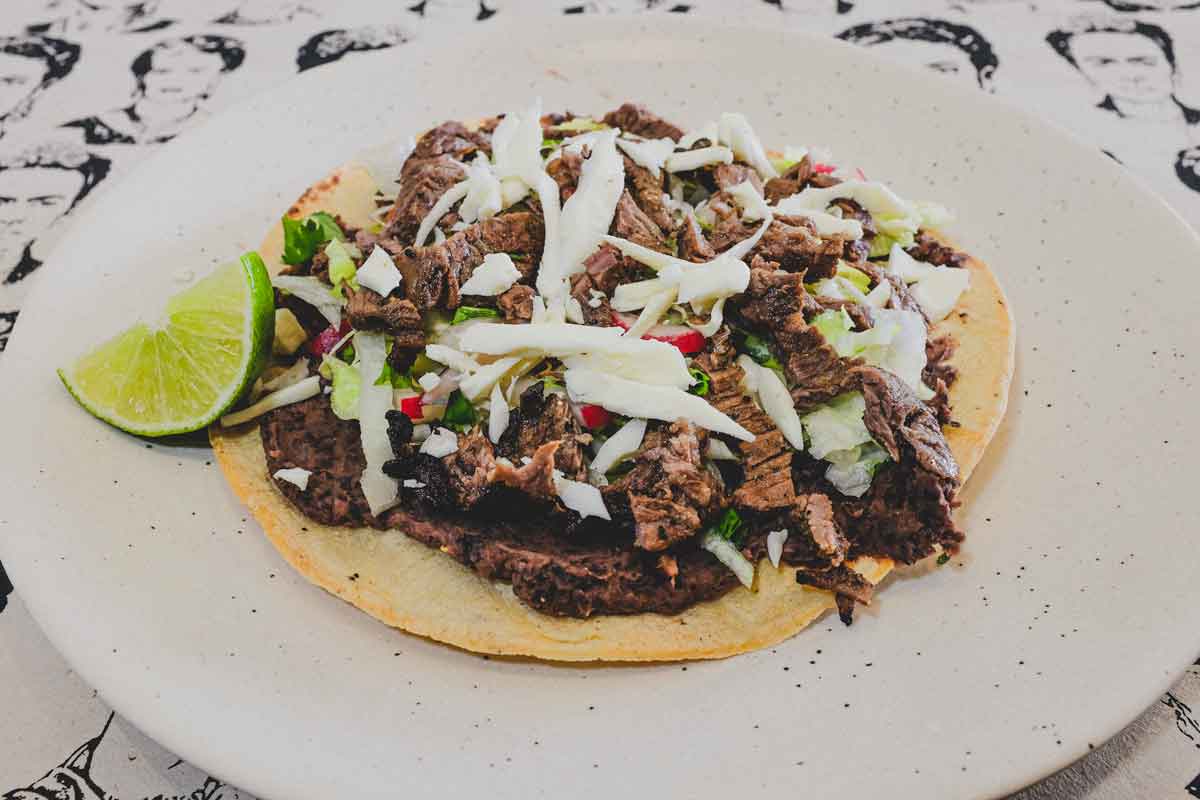 Mexican Tlayudas
Say Gracias to your madre with our wonderful recipe for Mexican Tlayudas. A fiesta of crunch and flavour with every bite.
View recipe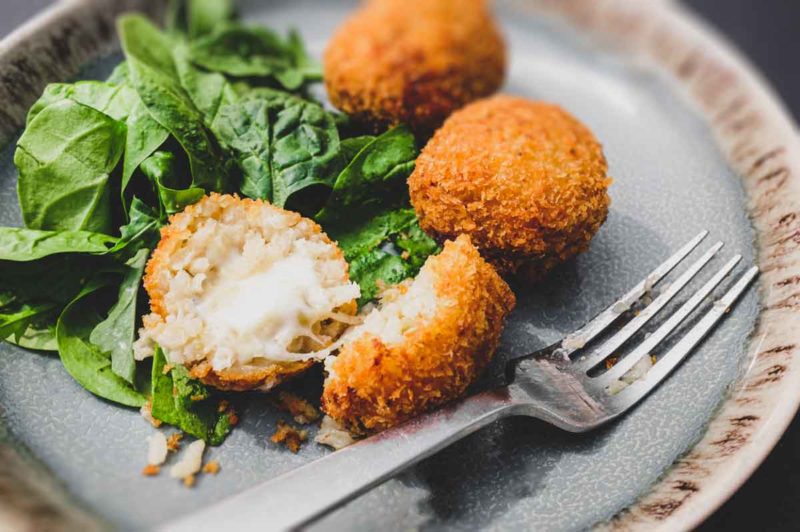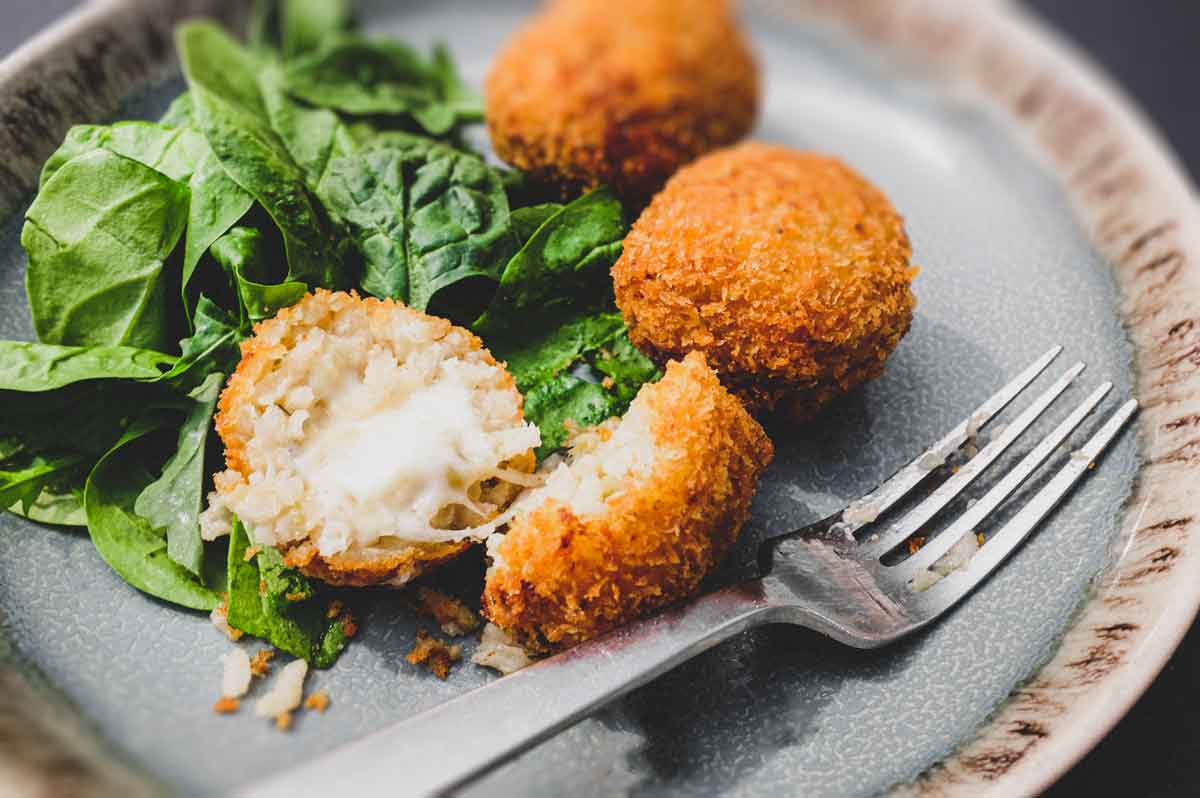 Supplì (Italian Rice Balls)
Crunchy, creamy, cheesy. All the C words!! Leftover risotto (if there is such a thing) is formed into little balls and stuffed with a mozzarella surprise, then coated in breadcrumbs and deep fried. These little Italian morsels are as tasty as they are ingenious. Bellissimo!
View recipe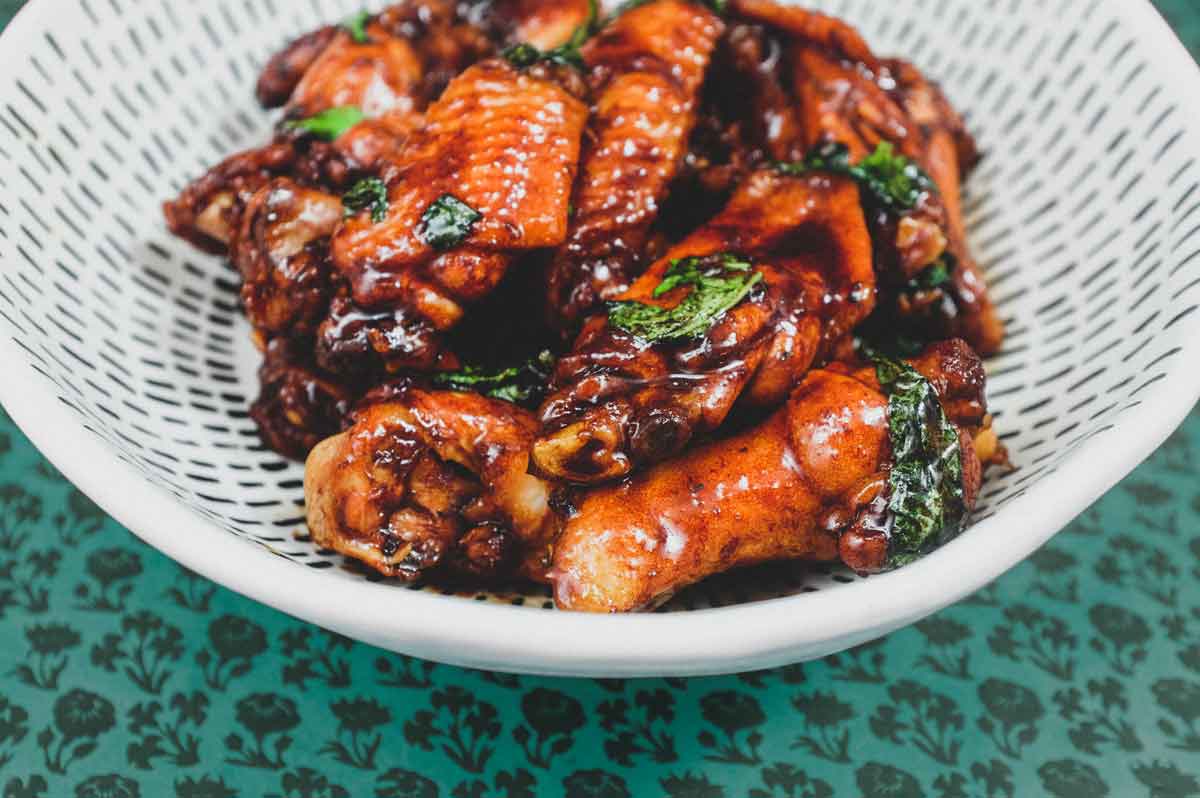 Taiwanese 3-Cup Chicken (San Bei Ji)
A burst of umami greatness is the most accurate summary of this classic Taiwanese chicken dish. Simple to prepare and a visual and taste sensation to boot. Learn how to make my homespun version.
View recipe
Main Course
The feast continues with my most favourite recipes to share. My mother LOVES some of these main courses so I'm always sure to cook one when I see her.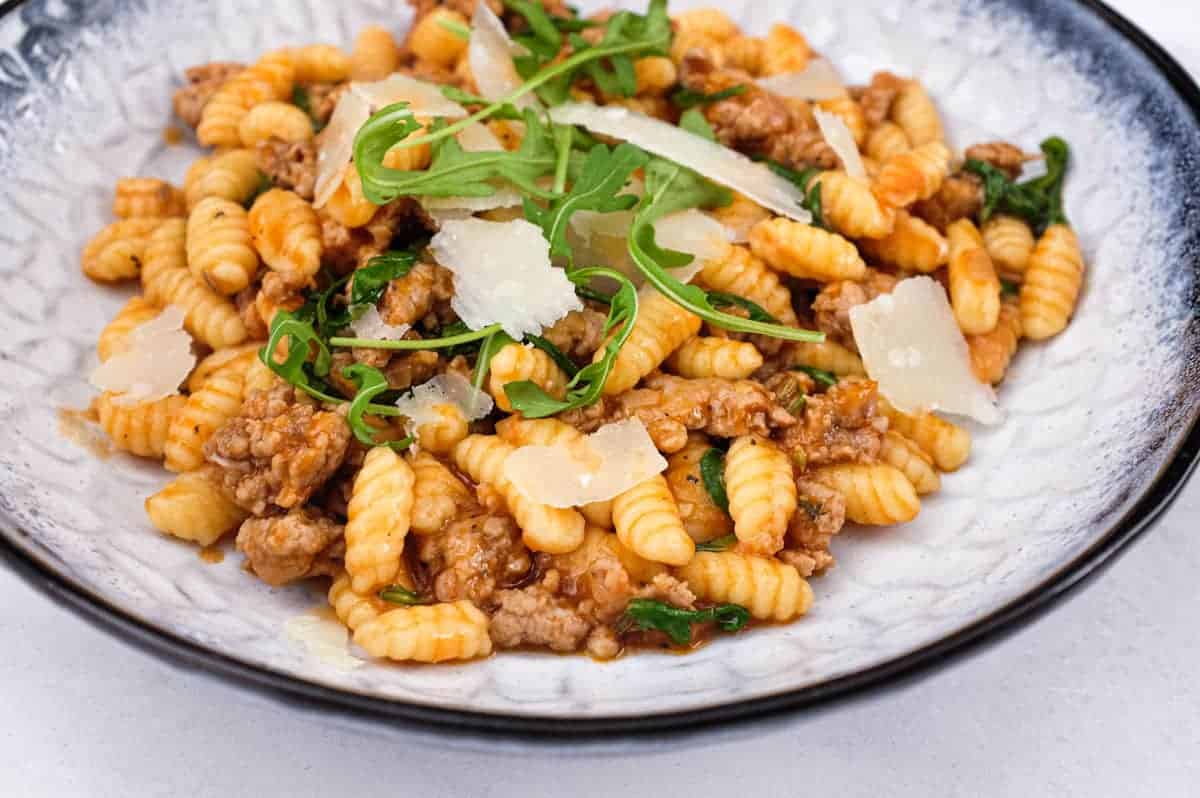 Malloreddus (Gnocchetti Sardi) with Sausage Ragù
Tiny ridged Gnocchetti Sardi bathed in a simple and flavourful sausage ragù sauce. A wonderfully simple Italian pasta dish from Sardinia.
View recipe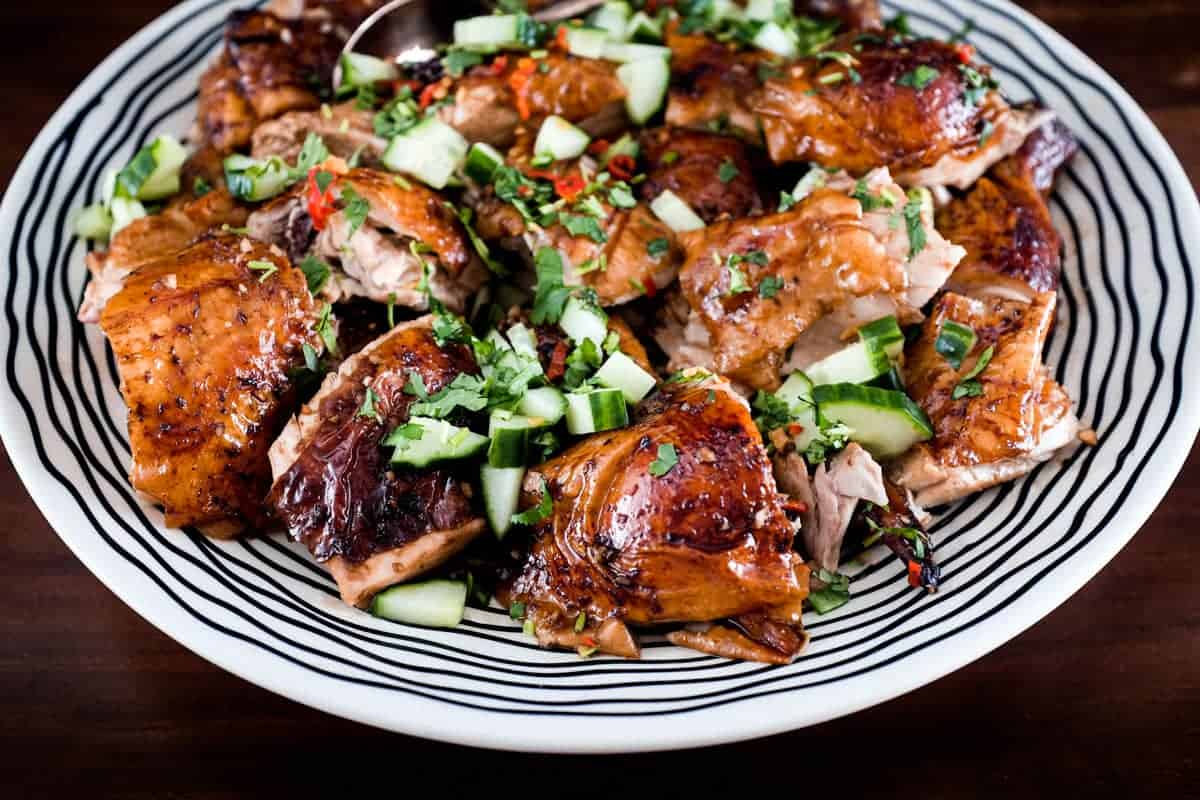 Chinese Shandong Roast Chicken
This is the perfect sharing food, a great way to have the whole family tuck in and feast on this amazing Chinese chicken. Just be sure to let your mom have the first choice!
View recipe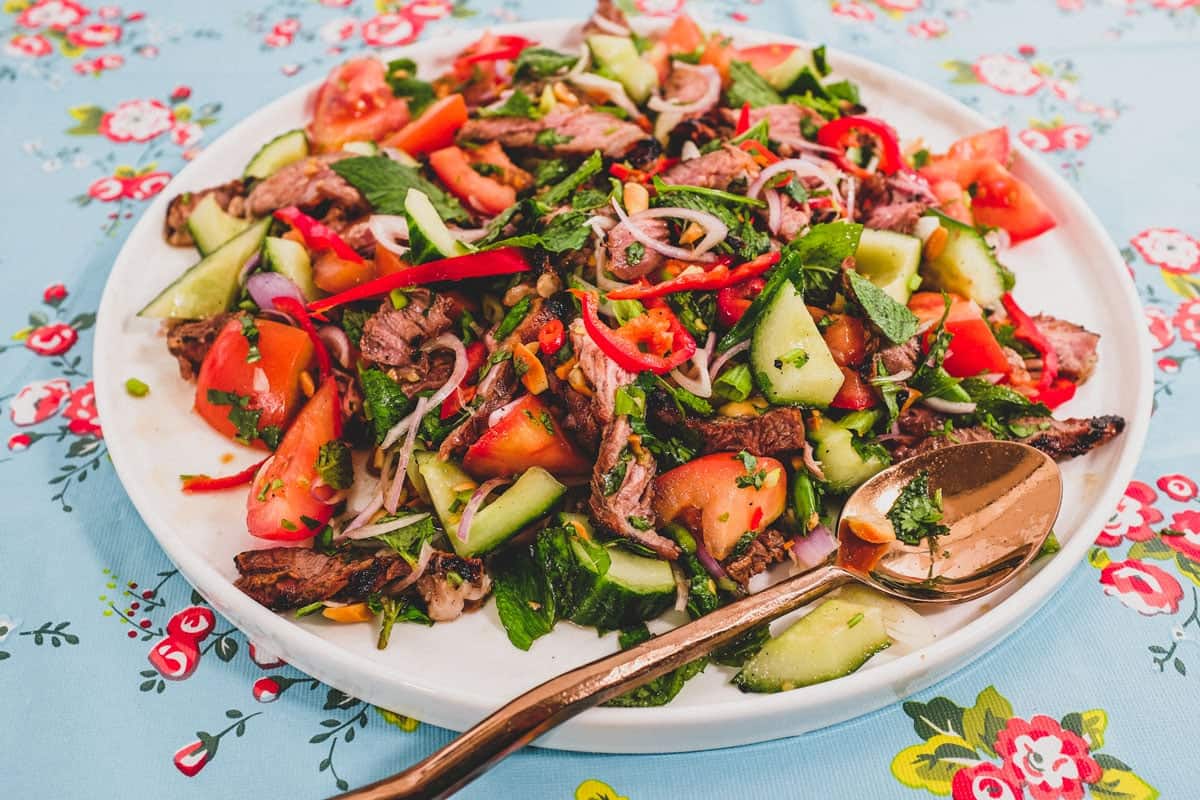 Thai Beef Salad (Yum Nua)
Where fresh meats fragrance and flavour. This amazing Thai beef salad (Yum Nua) is light, bright and jam packed with Thai flavours. Sweet, sour, salt & spice - it doesn't get much better than this.
View recipe
Cous Cous with Roasted Cauliflower & Garlic
This simple Moroccan inspired cous cous featured charred cauliflower and soft, sweet roasted garlic. A herbaceous, healthy and flavourful dish.
View recipe
Methi Mushroom Masala
Elevate the humble mushroom into a dish truly worth celebrating if your mum is vegan or vegetarian. Free of meat, packed with love - a true celebration of Indian flavours.
View recipe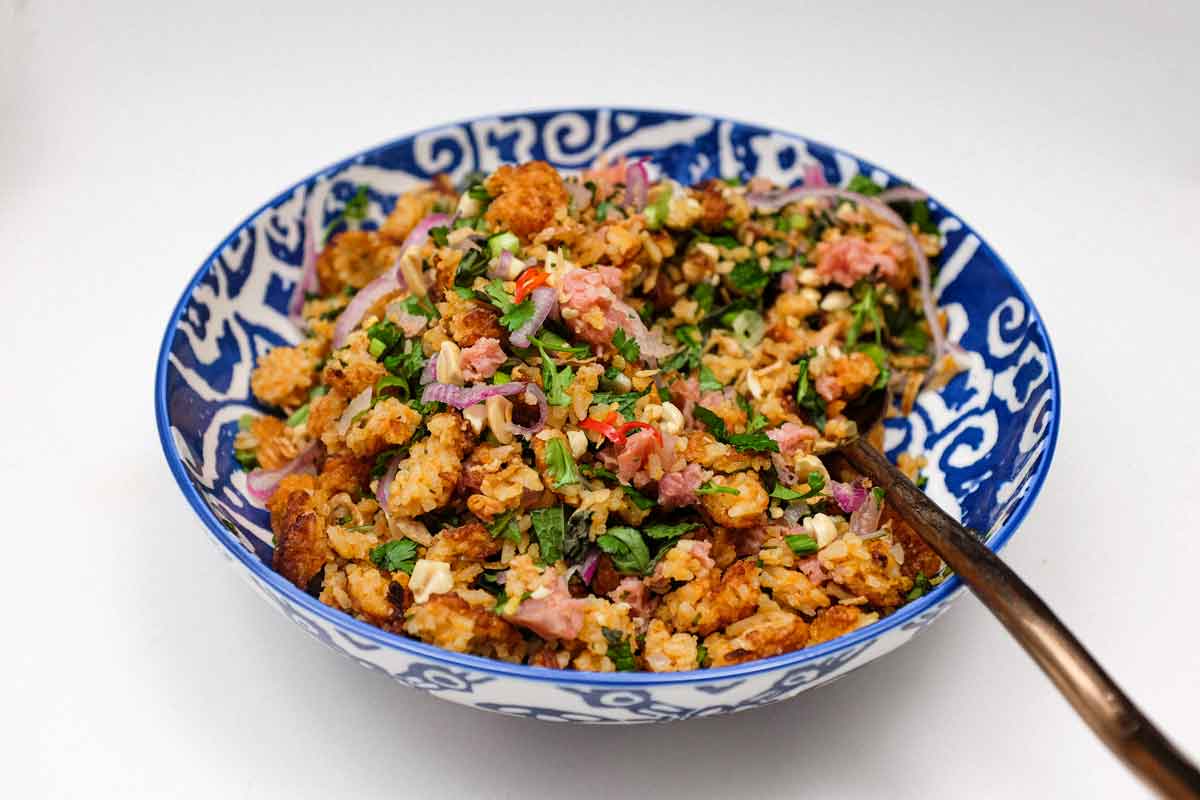 Laotian Nam Khao (Crispy Rice Salad)
Show your love with this spectacular Laos crispy rice salad. A labour of love and with such flavour, you'll be star-child for months to come! Make the day one to remember!
View recipe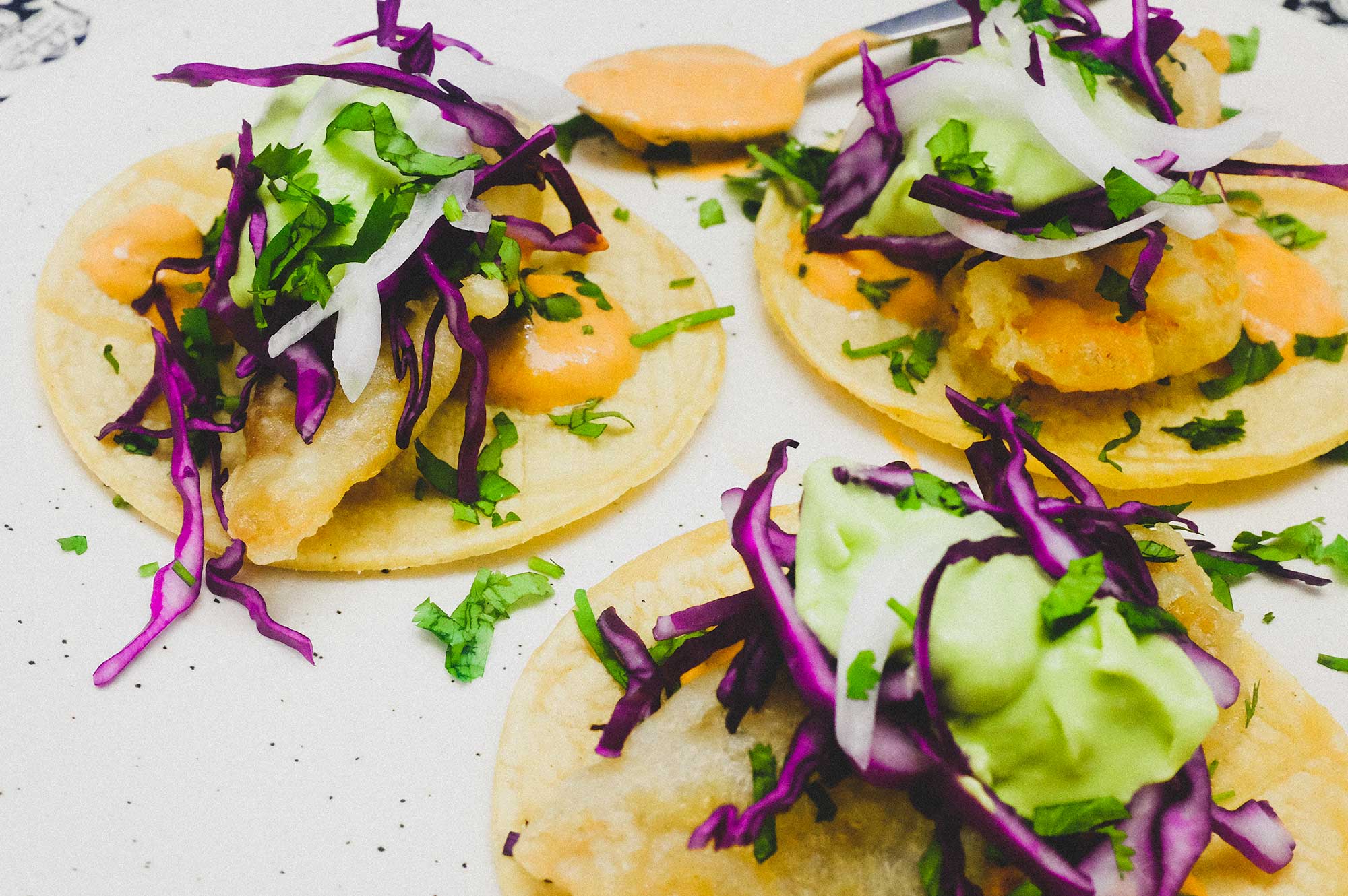 Baja Fish Tacos from Ensenada
Make mother's day, Taco Day with our best ever Fish Tacos from Baja California - Ensenada gives us one of the tastiest fish taco recipes you'll ever try, so why not share it today...
View recipe
Sweet Treats
A Mother's day celebration might well be something sweet for your mom. Here are my favourite desssert recipes to share.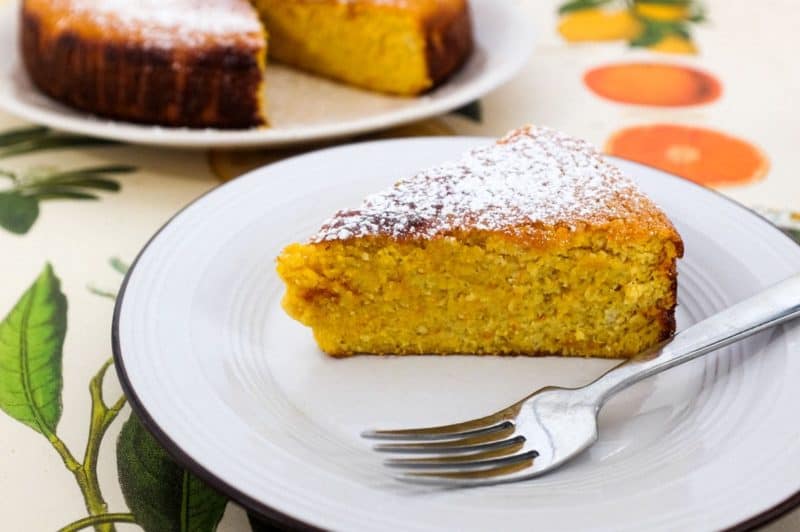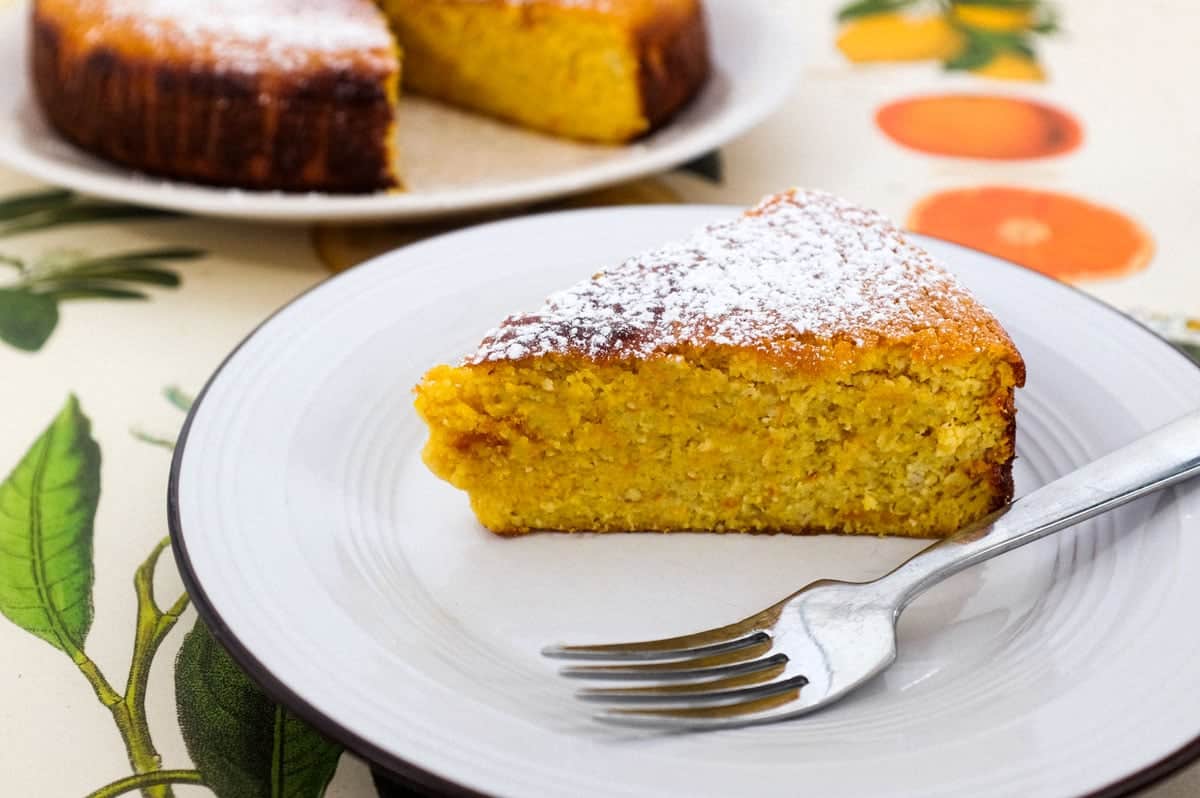 Middle Eastern Flourless Orange Cake
This Claudia Roden inspired cake is everything she needs to make her day as special as it should be. Mother's day wouldn't be quite as special without this rich, tangy and fruity delight. A true wonder, packed with two whole oranges and all the flavour they bring!
View recipe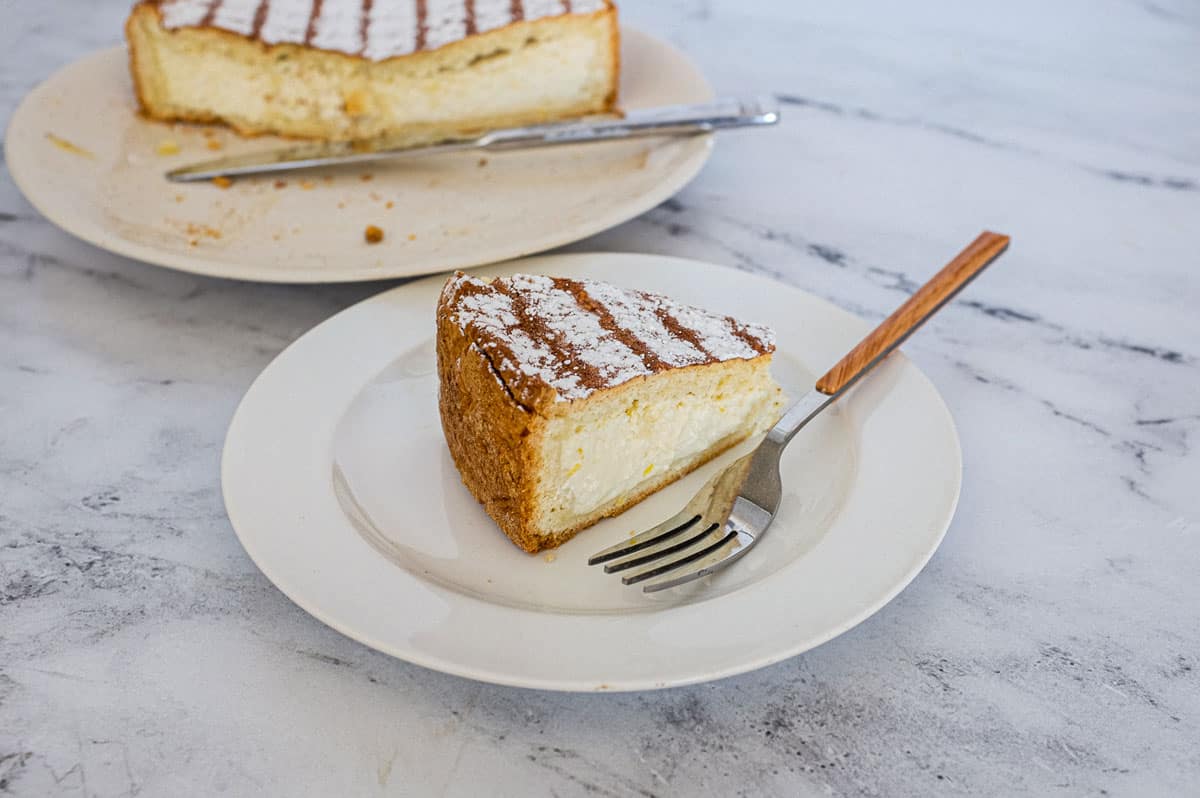 Ricotta Pie
This light, bright pie is packed with creamy, zesty infused ricotta and it's a thing of pure delight. Learn how to make this Italian sweet-treat at home with my recipe.
View recipe
Turkish Lime Yoghurt Cake
This wonderful cake is mid way between cake and torte - absolute zingy heaven on a plate.
View recipe
Tried any of my Mother's Day Recipes
How were they? Let me know in the comments below and be sure to tag @cookeatworld on Instagram.